WAYFINDING SIGNS
Our Wayfinding Signage Solution. Simplify your journeys with intuitive wayfinding signage. Enhance visitor experiences, improve accessibility, and streamline traffic flow effortlessly. Whether indoors or outdoors, our innovative signs guide you with clarity and precision. Explore the art of efficient navigation today.
Do you need Wayfinding Signage?
If you or your cliental find yourself wondering where to go or struggling to navigate unfamiliar spaces, wayfinding signage is the perfect solution. Whether you're in a large facility, a bustling campus, a complex building, or an expansive outdoor area, our wayfinding signage ensures you never feel lost again. Say goodbye to confusion and frustration – our signage system guarantees seamless navigation, improved accessibility, and enhanced visitor experiences. Let us help you effortlessly find your way.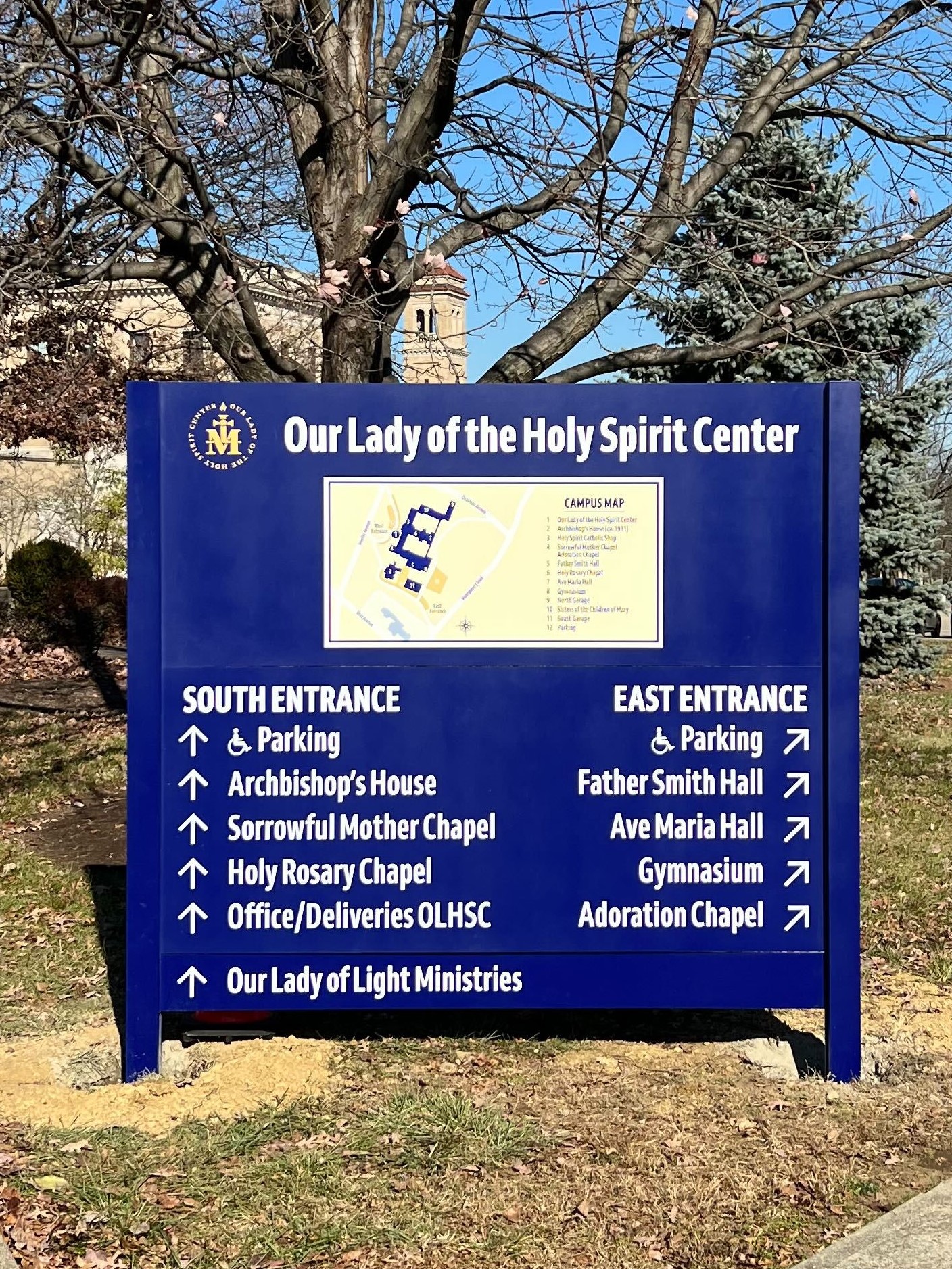 Explore our diverse range of wayfinding signage tailored to meet your specific needs. Directional signs provide clear pathways, while informational signs offer essential information about locations and facilities. Identification signs help you spot landmarks easily, and regulatory signs ensure a safe environment. Our interactive digital kiosks provide real-time guidance, while tactile and Braille signs enhance accessibility. From indoor to outdoor settings, we offer a comprehensive selection of signage solutions designed to simplify navigation and elevate user experiences.
Do you have any questions about wayfinding signage? Would you like to hear about the other products
and services that we offer? Feel free to reach out, and we can get a custom sign package started for you
today!
WAYFINDING SIGNS
We proudly serve the needs of our customers in a variety of industries in Ohio, Kentucky, and Indiana, extending throughout the United States.