Product: Sand Blasted Commercial Signs
Location: Cincinnati, OH
Client:  The Oaks at Woodridge
Sand Blasted signage has been around for a long time. It's a great way for signage to maintain a hint of nature. Each sign, by definition, is unique due to the unique pattern of each piece of wood used to create the sign.
A common wood used in creating Sand Blasted signs is redwood and this is what was used for this sign. Sand Blasted signs do not have to be made of wood. There are some pros and cons for the different materials. Many are made of HDU (High-Density Urethane) which is a long-lasting product. However, HDU does not provide the unique look of a wood-based Sand Blasted sign. Wood-based signs have a higher propensity to rot or crack in the changing weather.
The Oaks at Woodridge already had an old Sand Blasted sign that was showing its age. But they did like the look of the old sign and came to Cincinnati Custom Signs to replace this sign with an identical one.
We also upgraded their sign displaying their hours of operation. We made this from a metal composite material with a changeable piece of acrylic that is attached with aluminum standoffs.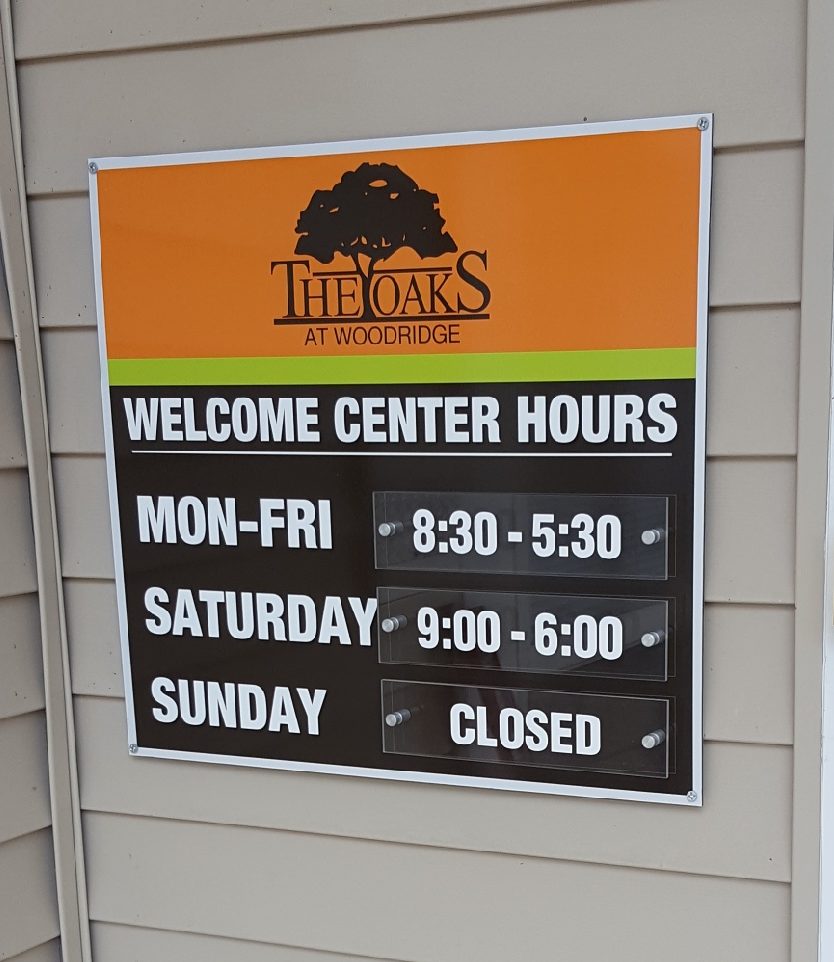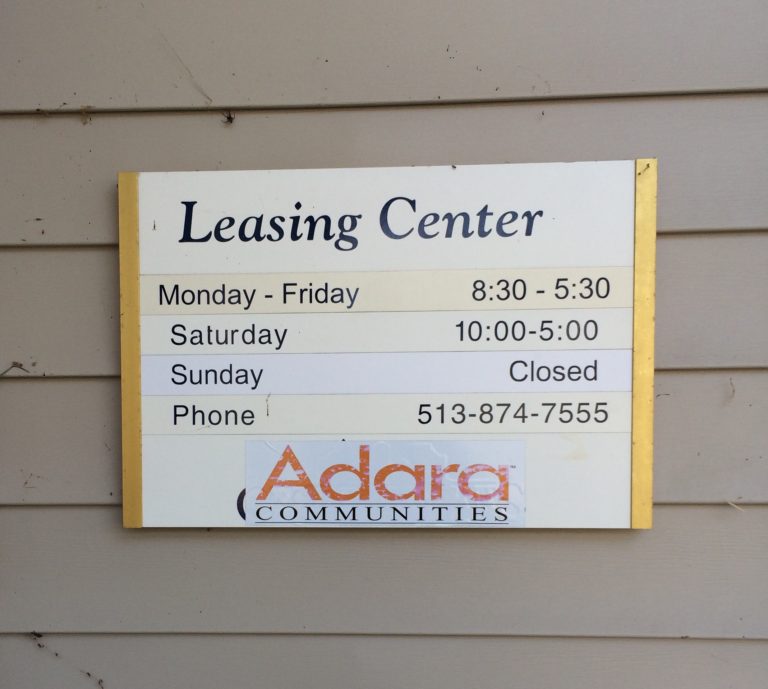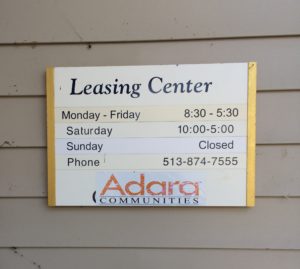 Here at Cincinnati Custom signs, we can help you replace your older sign with a great new sign to maintain the look of your image while improving your image by replacing worn out or damaged signs. We want to understand your situation, work within your financial means and come up with the best solution for your project. No matter how large your project is, we will work with you to understand your needs and deliver the highest quality, lowest cost solutions to accomplish your project within budget and in a timely manner. Please give us a call at 513-322-2559 or visit us in person at 2467 Crowne Point Dr., Cincinnati, OH 45241 or visit us virtually at www.cincicustomsigns.com so we can help you use your custom signage.