Product: Rebranding Signage
Location: Cincinnati, OH
Client:  Clarkson Eyecare
Rebranding a chain of stores is a daunting project as anyone who has been responsible knows. Signage is one of the more important elements of this project. When a name change must be completed, or a new logo is rolled out, ALL signage needs to be changed. From Pylon signs to monument signs, building signs to door graphics … it all must be changed.
Clarkson Eyecare set out to do this for their new Ohio locations. They had stores from Cincinnati to Cleveland and in between, all needed new signage. Cincinnati Custom Signs teamed up with the lead sign company in St. Louis to make this change happen. This was a project management challenge due to the complexity that signs can cause.
First were the permitting efforts which in and of itself can be a challenge. Not only did they need temporary permitting for the temporary banners that were to be installed in each location quickly, but the needed the permanent sign permits for the permanent signs. These permits require certificates of occupancy for many of the sites. Each site follows a different set of permitting rules and regulations and each site has a different permitting office in which to file the permit.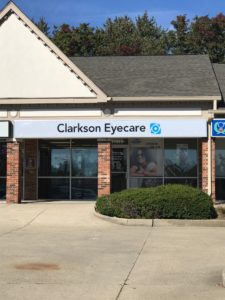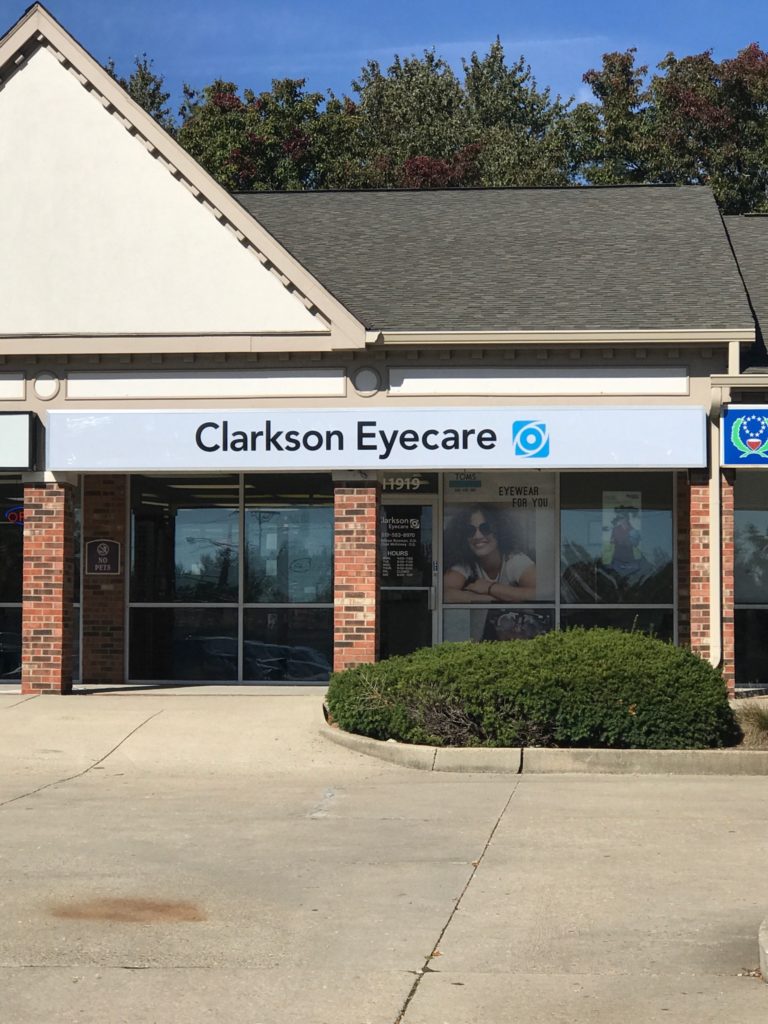 After the permitting is finalized, then we start production of the signs. Each sign has its own unique size, color, and type. Some sites have flush mounted channel letters, others are only permitted to have channel letters on a raceway and other are only permitted to have flat rigid signage. Each site is unique in what they are permitted to use.
Once each stores sign package has been fabricated and shipped to the installers site, then comes the scheduling of installation. The process of installations is as unique as the signs themselves. Each unique sign has its own set of unique installation challenges.
Here at Cincinnati Custom signs, we can project manage the signage part of your rebranding project. We will keep you up to date on the project and work through all the hundreds of details that relate to this project. No matter how large your chain of stores is, we will work with you to understand your project and deliver the highest quality service and the timeliest installations possible. Please give us a call at 513-322-2559 or visit us in person at 417 Northland Blvd., Cincinnati, OH 45240 or visit us virtually at cincicustomsigns.com so we can help you rebrand your stores.