Product: Exterior Signage
Client: Cummings – Moe's Southwest Grill
Location: Cincinnati, OH
The Cornerstone of every successful business is signage.
"From the second you walk into a Moe's, you'll notice there's something different. Moe's actually stands for Musicians Outlaws and Entertainers, which is why music is more than background noise to us." Moe's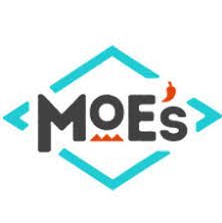 Cincinnati Custom Signs creates unique, colorful, attractive signage to help your business stand out. Like any recipe, all the ingredients come together to create an appealing illustration of what your business supplies and delivers.
Choosing Channel Letters Signage
Choosing a sign offers endless possibilities. Signage is just as vital as the atmosphere of your business. Exterior signage requires three functions to draw consumers to your business: enrichment, brand image and display information. Signage should be recognizable, inviting and reflect the character and environment of your business.
Channel Letter Signs are one of the most common and effective retail signs for marketing and identification, including more flexibility in options and customized choices. Channel letters mount flush to the building façade. They can be mounted on a raceway or wireway. A raceway is a rectangular mount of signage for enclosing any electrical components for an illuminated sign and improves your visibility. Wireways help keep channel letters within a permissible area of protrusion.
Cincinnati Custom Signs designs offer options for any budget. Visit us in person at 417 Northland Blvd., Cincinnati, OH 45240. Or call us at 513-322-2559. Cincinnati Custom Sings offers ideas and information to help you create the quality image that truly reflects your vision, you need for your project.