Product: Wall Mural and Digital Wall Paper
Location: Cincinnati, OH
Client: Tri-State Vans – Sprinter/Mercedes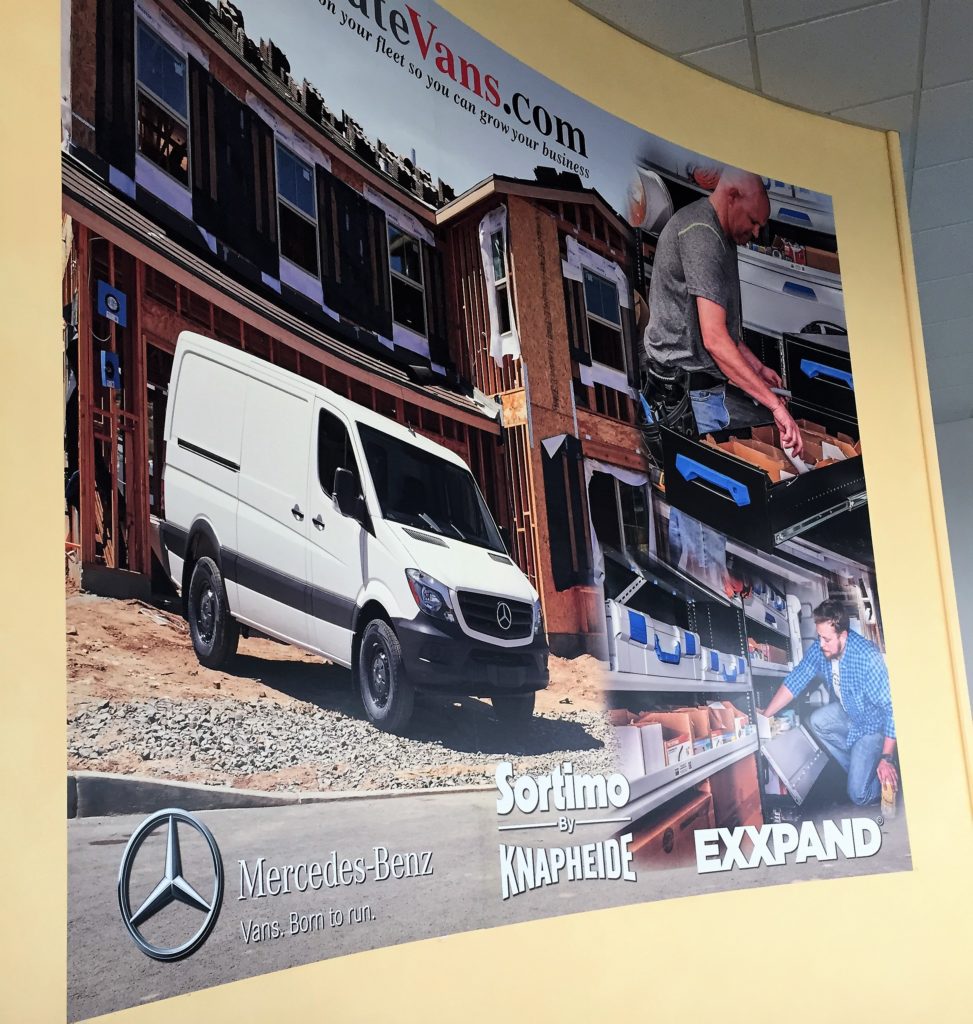 Wall murals and digital wall paper are becoming more and more popular and more and more versatile. Companies such as 3M, Designscape, and HP are producing some spectacular vinyl of all different looks and textures. These companies, along with the printer technologies from companies such as HP and Roland are revolutionizing the wall mural and digital wall paper industry.
Tri-State Vans needed a statement wall mural to be installed on a wall that will soon be removed in a remodeling project that will take place in a few months. They met with a Cincinnati Custom Signs' graphic designer with some ideas on what they would like on the wall. Our designer went to work and designed the wall mural that met their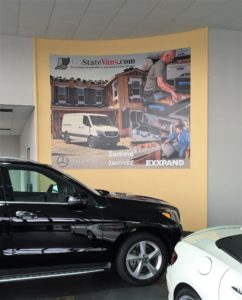 needs.
Since this was expected to be a temporary wall mural, our designer used a lower cost vinyl that was perfect for the task at hand. We used Briteline vinyl and printed on our HP Latex 360 printer for a wonderful print with a powerful theme.
This low cost, high-quality option was just what our customer wanted and the quick installation provided the perfect wall mural.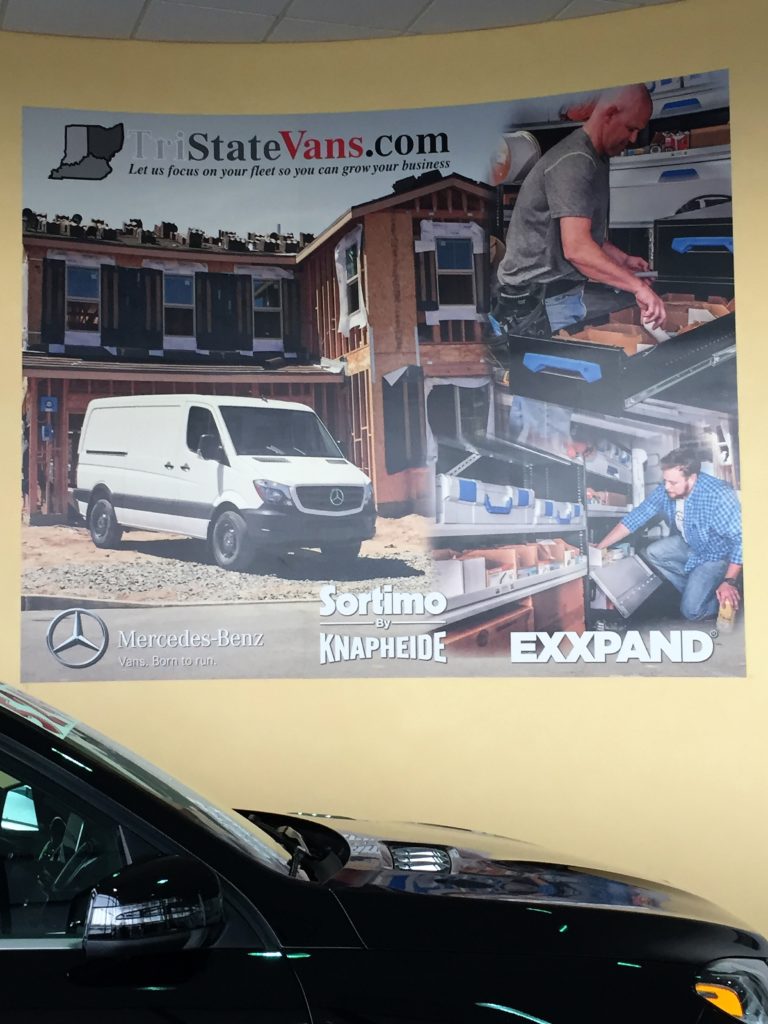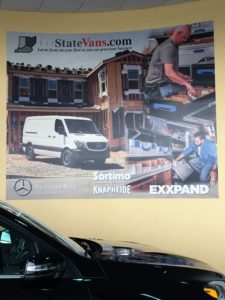 If you have a wall that could be used to make a statement to your customers, your employees or could be used for functional purposes such as directional, instructional or just a beautiful wall paper, we are here to help. With wall murals or digital wall paper, your imagination and ideas
are the only limit.
Here at Cincinnati Custom signs, we can help you create a wall mural that is perfect for your business. We will work with you to understand the image, statement or function you want to create. Please give us a call at 513-322-2559 or visited us in person at 2467 Crowne Point Dr., Cincinnati, OH 45241 or visit us virtually at www.cincicustomsigns.com so we can help you make your wall mural or digital wall paper.