Product: Vehicle Graphics 
Location: Cincinnati, OH
Client: Gordy Green
Ken Griffey Sr. and Jr. both had outstanding careers playing for the Cincinnati Reds baseball organization. Both wore #30 on their jersey and had incredible stats. Ken Griffey Jr. was recently inducted in to the Hall of Fame in Cooperstown, New York.


Gordy Green, who has fixed up several hotrods, envisioned a one-of-a-kind vehicle as a tribute to these two great athletes. He came to us with and this vision and we went to work. Our designer worked with Gordy on a 1970 Nova that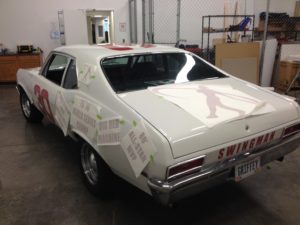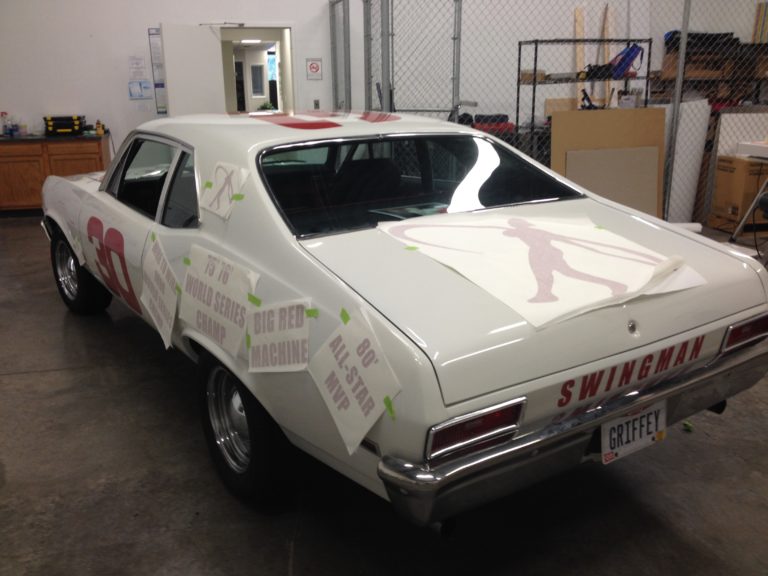 Gordy had restored back in to a beautiful vehicle for one
very special purpose. The idea was to turn this vehicle in to a #30 race car with many of the career stats accomplished by the Griffeys. One side would be Jr.'s stats and the other side Sr.'s stats. It turned out great!
We used a premium cast 3M vinyl and printed the Cincinnati Red's color. We used our plotter to cut the graphics to apply on the vehicle. Since there was not a final plan as to where the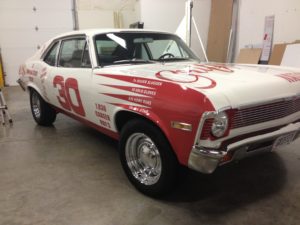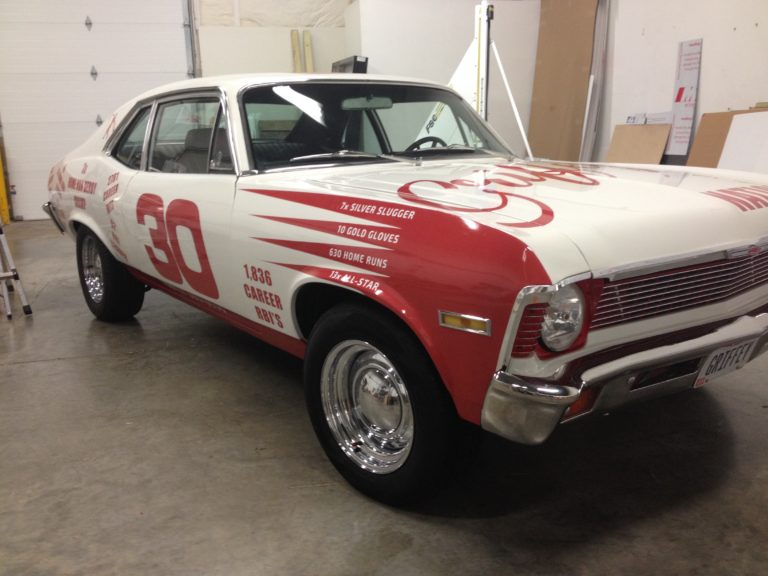 stats would be applied and even which stats would be used, we printed many different sizes of many stats and Gordy gave us the approval when it looked right.
Graphics on a vehicles can be powerful. As in the case of the Griffey Nation car, it turned this rather plan looking vehicle in to a hotrod. After completing this project, Gordy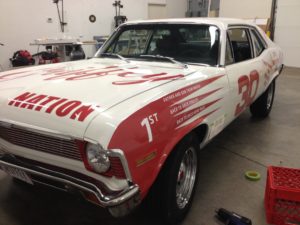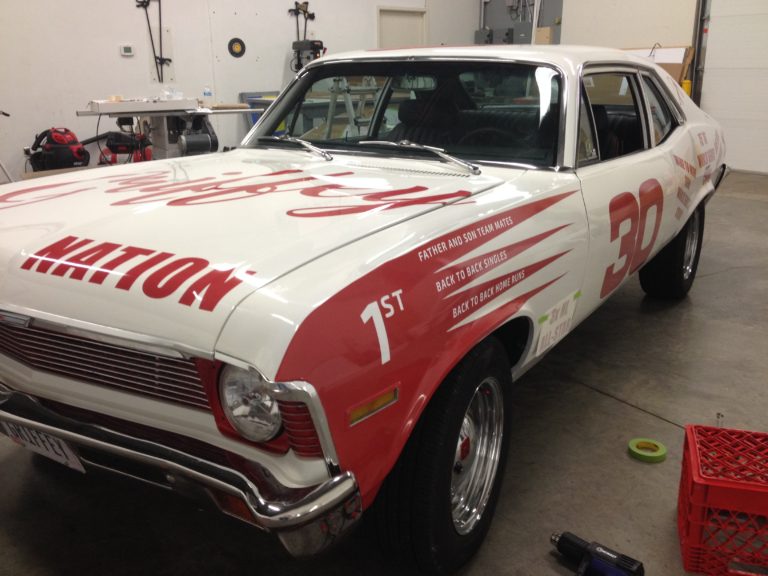 loaded the car in to a trailer and was off to the induction ceremony in New York where he proudly displayed his work of art.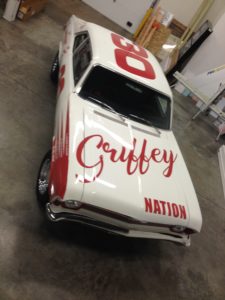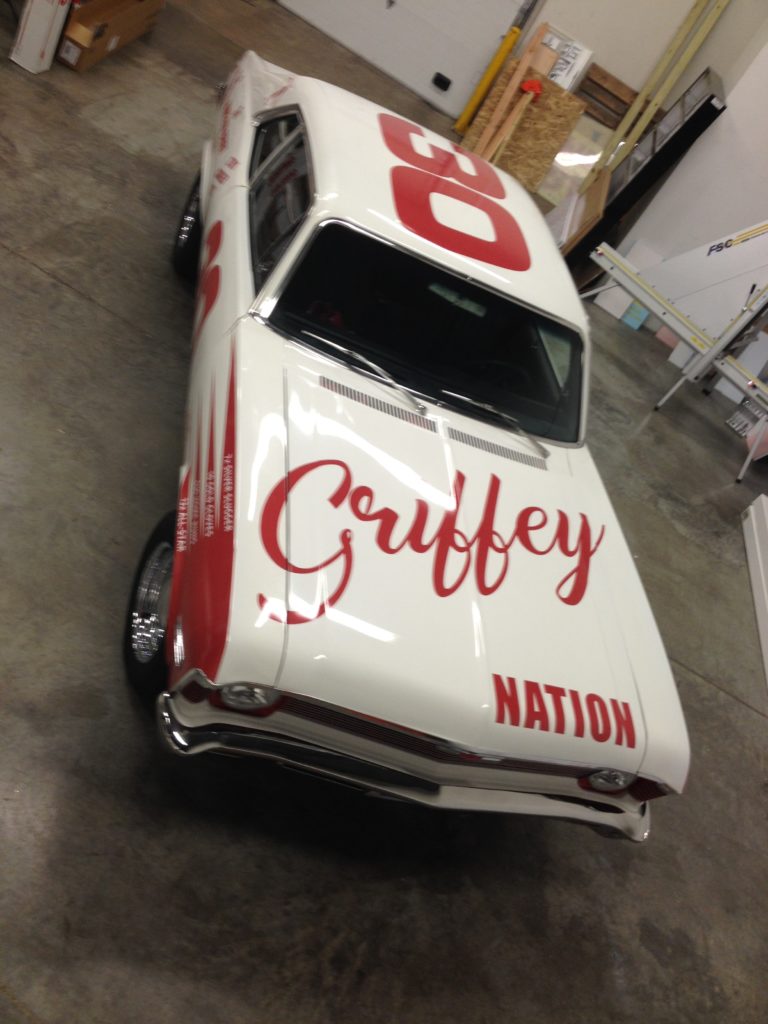 Here at Cincinnati Custom signs, we aim to create the perfect sign or in this case, graphics, at the right price. Please give us a call at 513-322-2559, visited us in person at 2467 Crowne Point Dr., Cincinnati, OH 45241 or visit us virtually at www.cincicustomsigns.com so we can help you create graphics for your vehicle that will set you apart from the crowd.