Product: Roof Sign 
Location: Cincinnati, OH
Client: Tri-County Soccerplex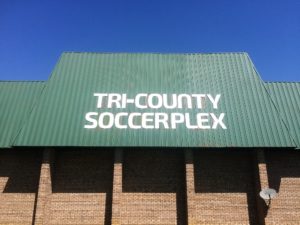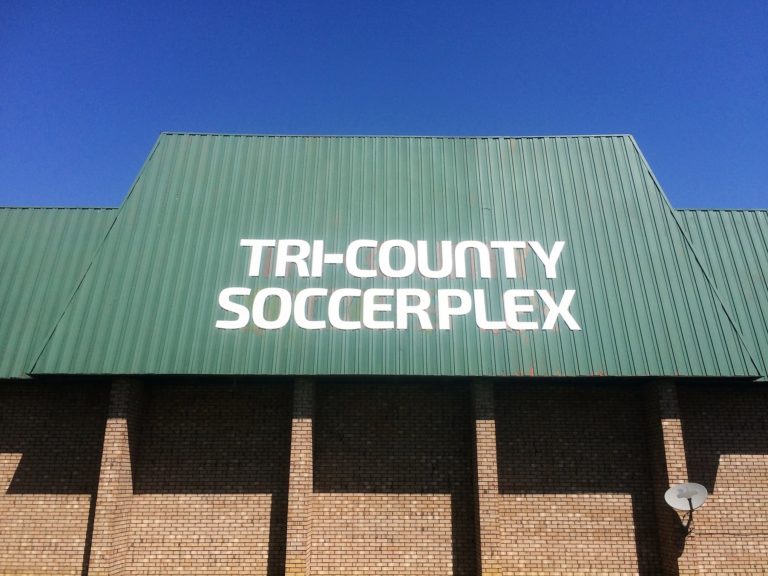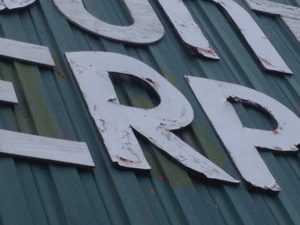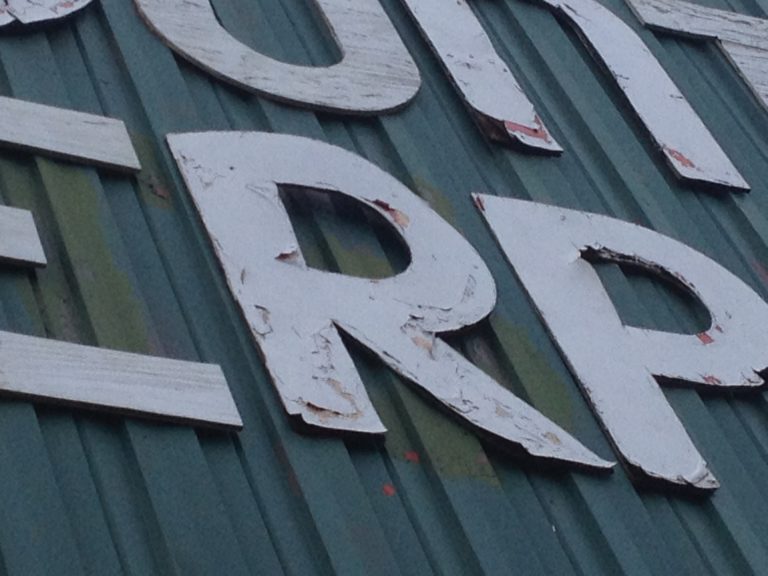 Signs do not have to be fancy to be effective. Are you on a tight budget but still need to upgrade your sign? There are very effective ways to do this. Tri-County Soccerplex in Northern Cincinnati had this situation and came to Cincinnati Custom Signs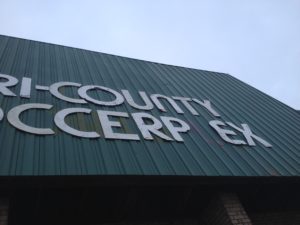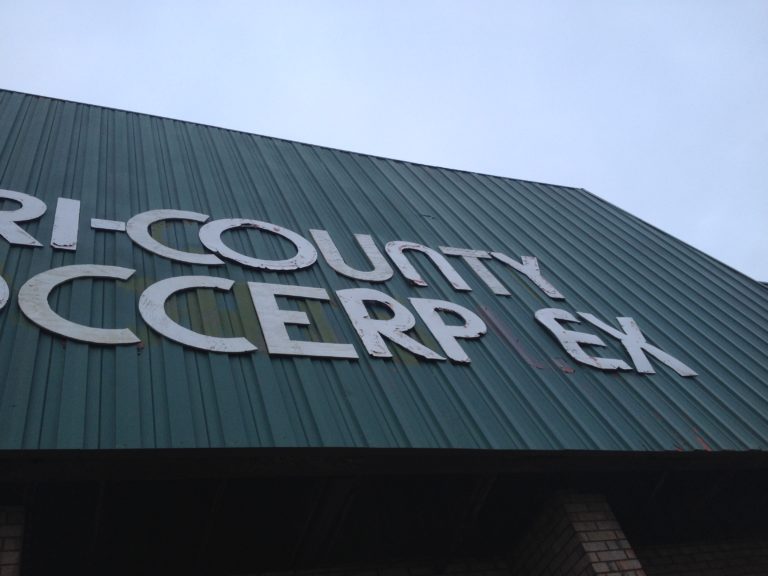 to see if we could help.
Their current sign was in bad shape and they asked if we could fix a letter or two that were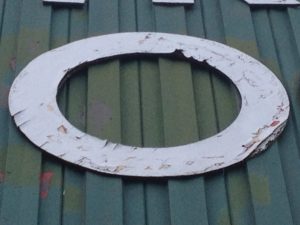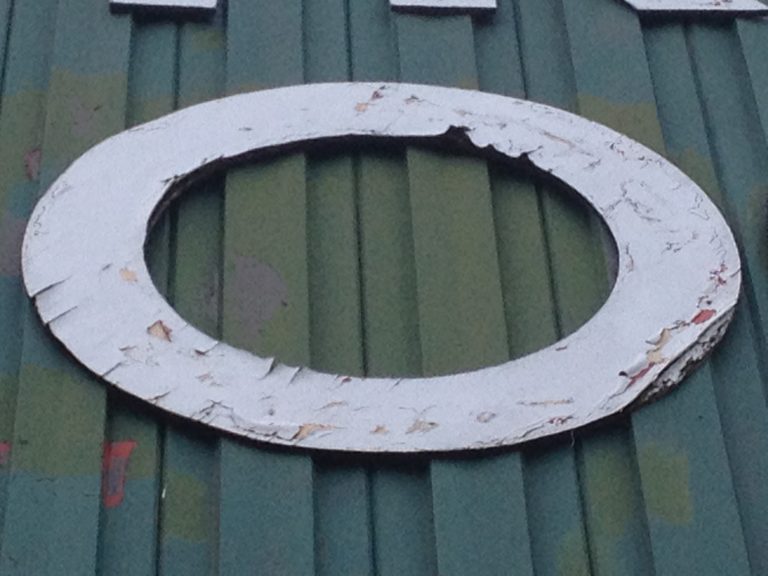 falling off. We surveyed the situation and gave them the quote. We also informed them that if they kept replacing one letter at a time as they fell off, it would cost them multiple times what it would cost to fix all of them at the same time. The most expensive piece of the whole project being the use of a bucket truck to install the one or two letters on their slanted roof, 30' from the grade.
We also let them know that there was a very economical way to replace all the letters at the same time, which they appreciated. The presentation of our idea and very reasonable quote to their headquarters was quickly approved, and their sign project began right away.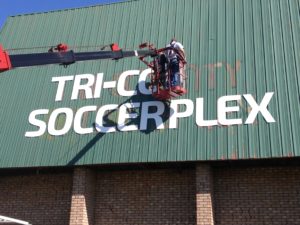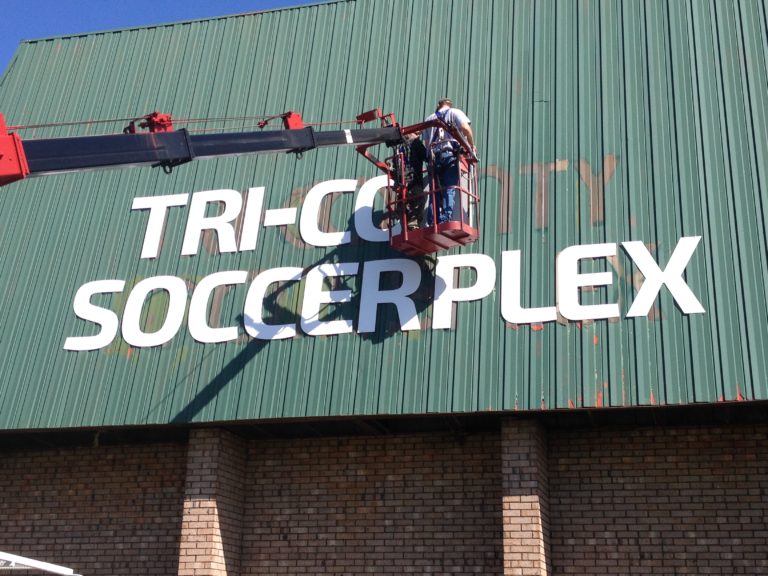 Made from 3mm white MaxMetal (an aluminum composite material that is great for outdoor use) each letter was routed into the appropriate font and measures 42" high with varying widths.. The roof had been patched many times, but the budget did not allow for us to repair and paint the roof. However, since the sign is close to a busy two-lane road and is only seen by passing vehicles the resulting signage looks great.
Sure … the sign does not use the fanciest of material, but it will be long-lasting and it was a very economical way to upgrade the quality and looks of their old sign. The sign is highly effective and our customer was delighted with the service and the price.
Written by Carl Heinlein