Product: Lobby Signs
Location: Cincinnati, OH
Client: Ripple Junction
A Global Company in a Global Market
Ripple Junction is a global company in a global market. They started small as a two-man business. In 2013 Ripple Junction relocated HQ to its fourth and current location in Cincinnati, OH. Ripple Junction has increased their visibility in the marketplace by standing out in a crowd with unique signage. Their big dreams paid off and their company is competing in the global market. Cincinnati Custom signs captures the essence of your company through signage.
Sign Package
Creating a sign package for Ripple Junction came through abstract creativity and unusual ideas that appealed to their creativeness. Ripple Junction stands out in the crowd with signage that represents the uniqueness of their brand in a very competitive global market. Check out their website at www.ripplejunction.com.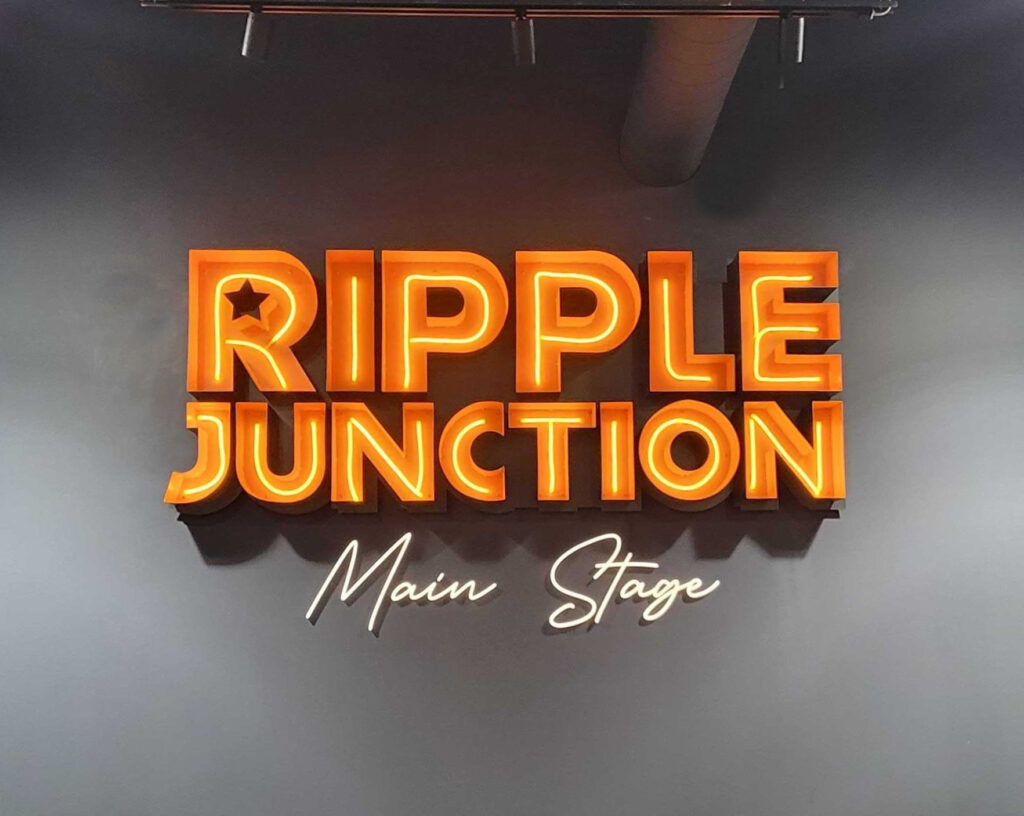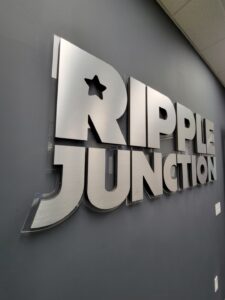 Channel Letters and French Cleats
Lobby signs are a great way to express to your customers about your company. The design effect using open face channel letters, with an orange LED strip, gives a sign depth and complexity. Channel letters mounted to an aluminum cloud backer and installed on a suspension support cable attached to the ceiling (for affect). The size of the sign required a 19' scissor lift. The sign using large French cleats gives it a clean floating appearance.
An additional lobby sign, designed with black PVC letters, brushed aluminum vinyl faces mounted to an interior brick wall with studs. Letter professional adhesive, mounted about seven feet from ground to the bottom of the sign.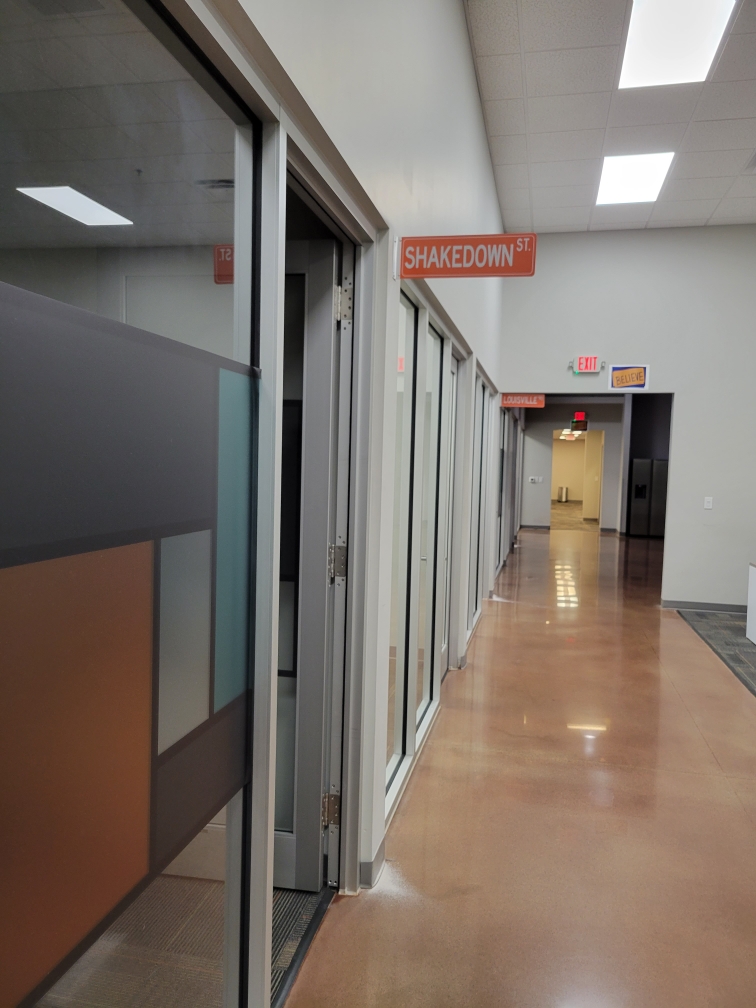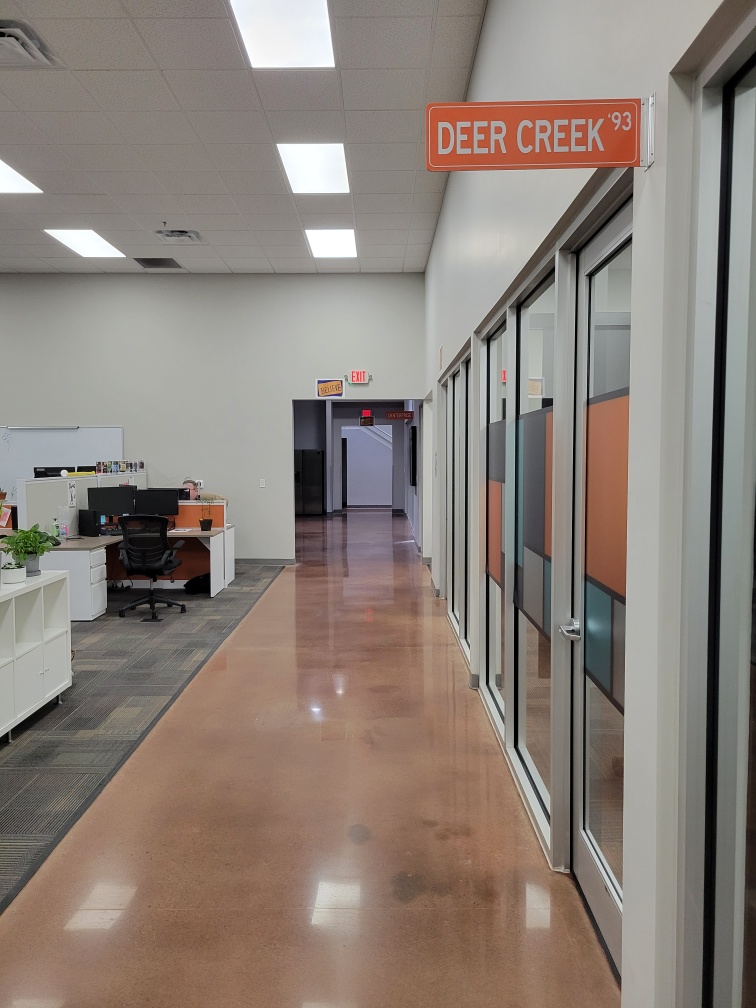 Interior Street Signage
Ripple Junction doesn't flow with the corporate theme, they wanted fun with an Interior Street Sign design that gives emphasis to their global impact. Bracket signs create a unique statement using aluminum composite, scotchlite vinyl reflective, bracket sign.
Cincinnati Custom Signs captures the essence of your company through signage by crafting the most perfect sign for your business. Stop by cincicustomsigns.com or feel free to stop in and visit our showroom, and talk to our expert designers, or call us at 513-322-2559. Were located at 417 Northland Blvd., Cincinnati, OH 45240.