Product: Refurbishing a Monument Sign
Location: Cincinnati, OH
Client:  Dean's Cards
Dean's Cards was founded in 2001 and has become the leading online seller of sports cards and magazines. Their success brought them to a point where they needed to move into a larger facility. They did just that and needed signage for this new location. The prior tenant had a monument sign that needed repairs and a slight redesign. They turned to Cincinnati Custom Signs for our ideas and recommendations. Our Graphic Designers came up with a sharp new economical design.
The idea was simple. Use the existing sign and reface it with a sturdy aluminum powder coated panel and then sand and repaint the chipping paint. We would use their logo made with premium printed vinyl and put that on a solid white surface to make their name pop. Then we would paint the trim as a final touch and redo the address number in a dark color to make it easily readable.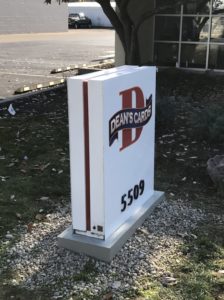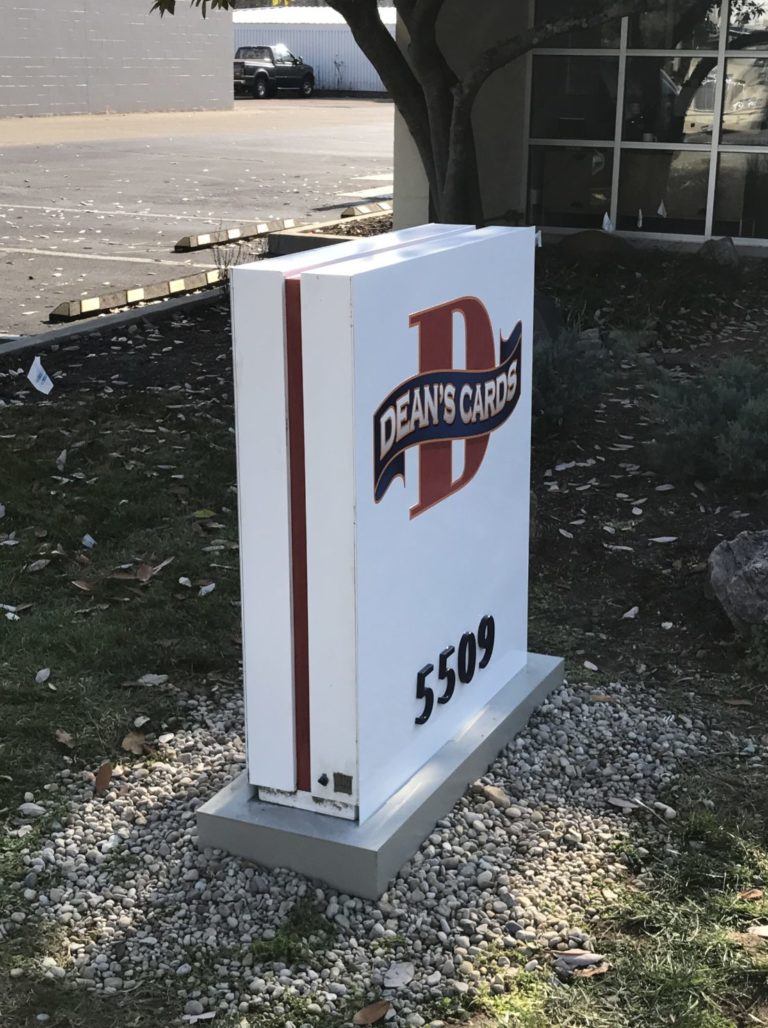 The results were great. Dean's Cards ended up with a very economical monument sign that looks brand new. It's easy to read and will last a long time.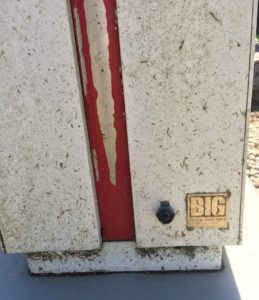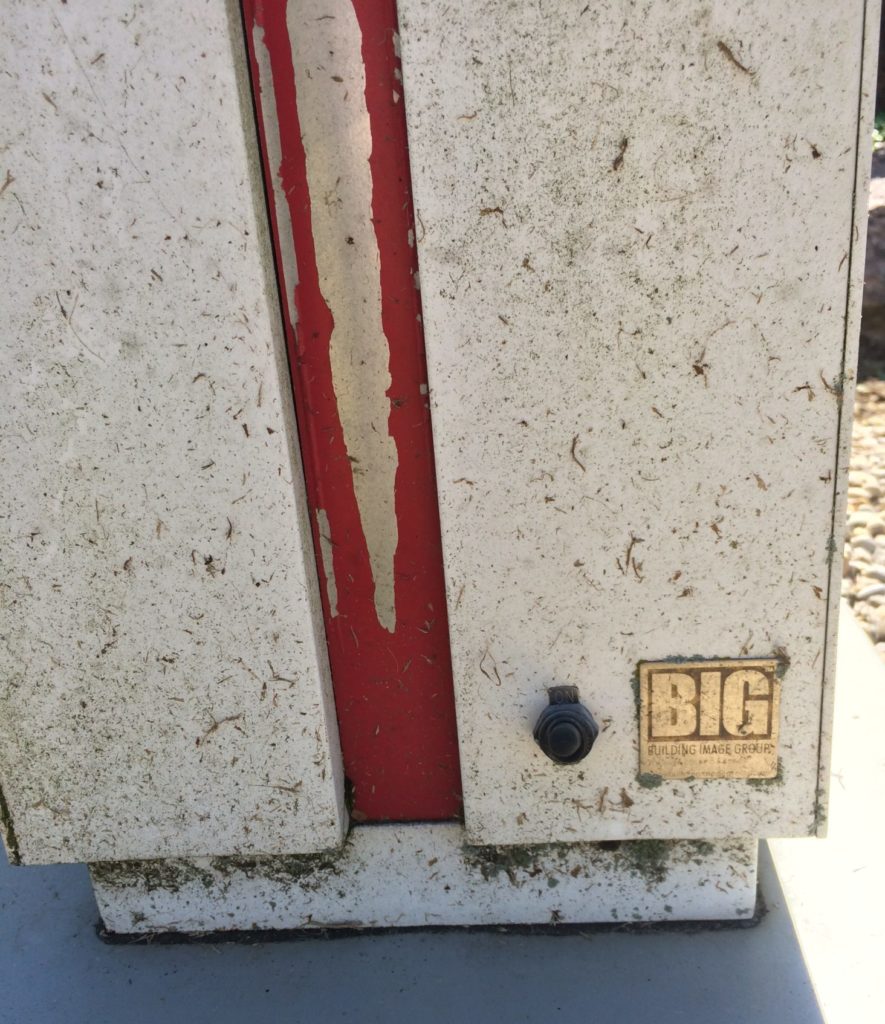 Here at Cincinnati Custom signs, we can take an older monument sign and give it a new look. We strive to understand your situation and vision, work within your financial means and come up with the best solution for your signage. No matter what kind of signage you need, we will work with you to understand your needs and deliver the highest quality solutions to accomplish your goals within your budget and in a timely manner. Please give us a call at 513-322-2559 or visited us in person at 417 Northland Blvd., Cincinnati, OH 45240 or visit us virtually at cincicustomsigns.com so we can help you create the image that truly reflects the quality of your business.