Product: Rebranding with Simplicity and Creativity
Location: Florence, KY
Client: Florence Baptist Church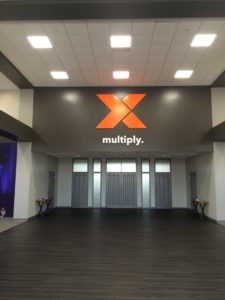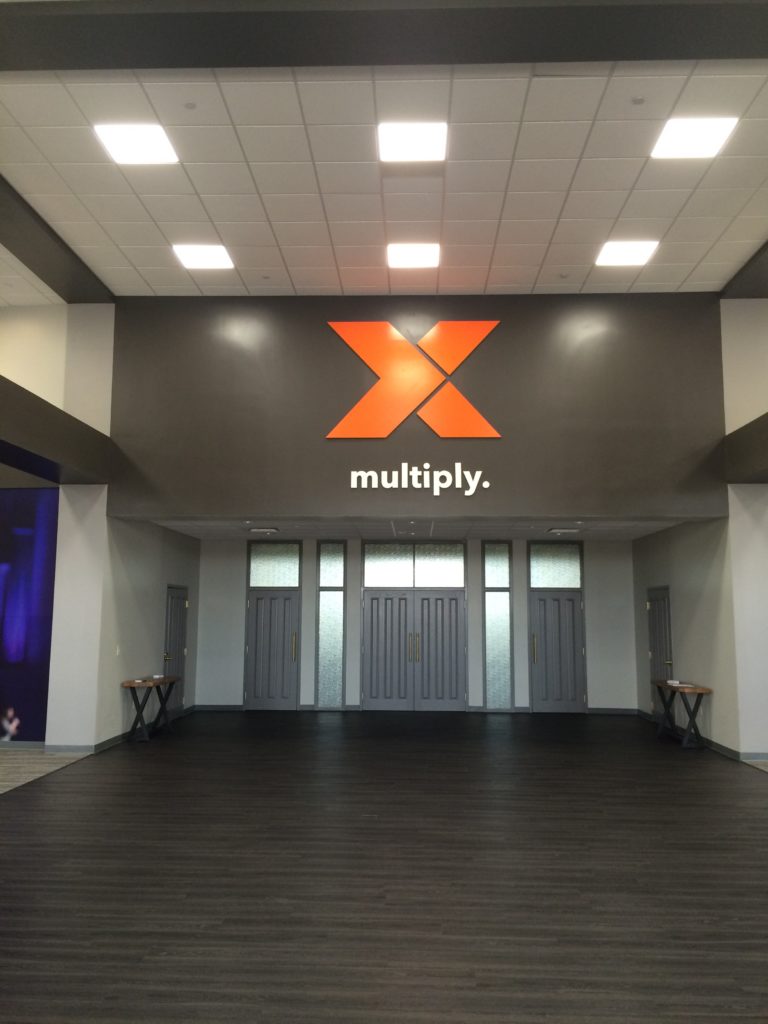 Florence Baptist Church key logo change was that of it "X" which is symbolic for multiply. A simple, yet effective logo that conveys the vision of the church. The focal point of the atrium was the large 5' x 7.5' "X" as you walk in to the sanctuary with the word "multiply" underlining the logo. This "X" and "multiply" were made out of 1" expanded PVC and the "X" was custom painted with orange. Both were then stud mounted flush to
the wall.
The "X" logo was placed in many other locations around the church to solidify the logo and its meaning. The word "multiply" was used without the "X" in other locations to carry this theme to other messages around the church.
The church as also creative with the look of other signage such as the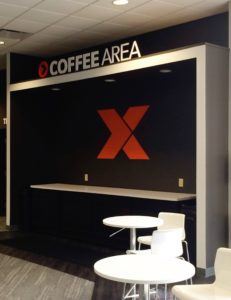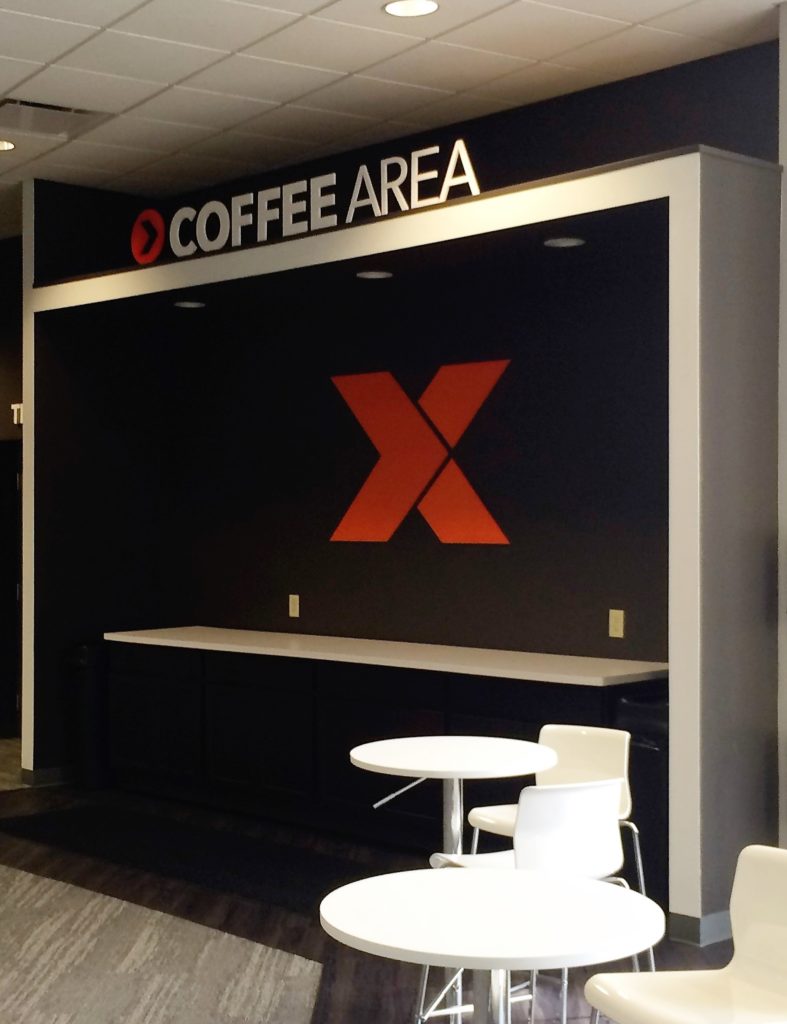 "Resource Center" and the "Coffee Area" which used a splash of the theme orange with the arrows and letters that stood on top of the overhanging wall. These letters were flattened at the bottom and glued in place using a permanent sign glue. The look is very modern and easy-to-read.
The orange color, the "X" and the "multiple" were the constant them of the many signs that were fabricated and installed throughout the church. The rebranding and consistent messaging of multiplying the members of the church was a success. The new modern look of the inside signage of the church was also a success.
The project is not over, but the majority of the rebranding has taken place. Florence Baptist church is well on their way to changing the vision and atmosphere of their church for their
members. It's an exciting time at this church and the signage is a big part of the transformation.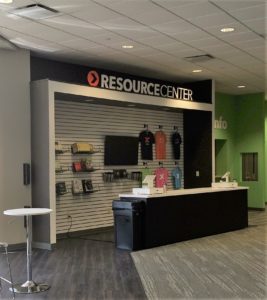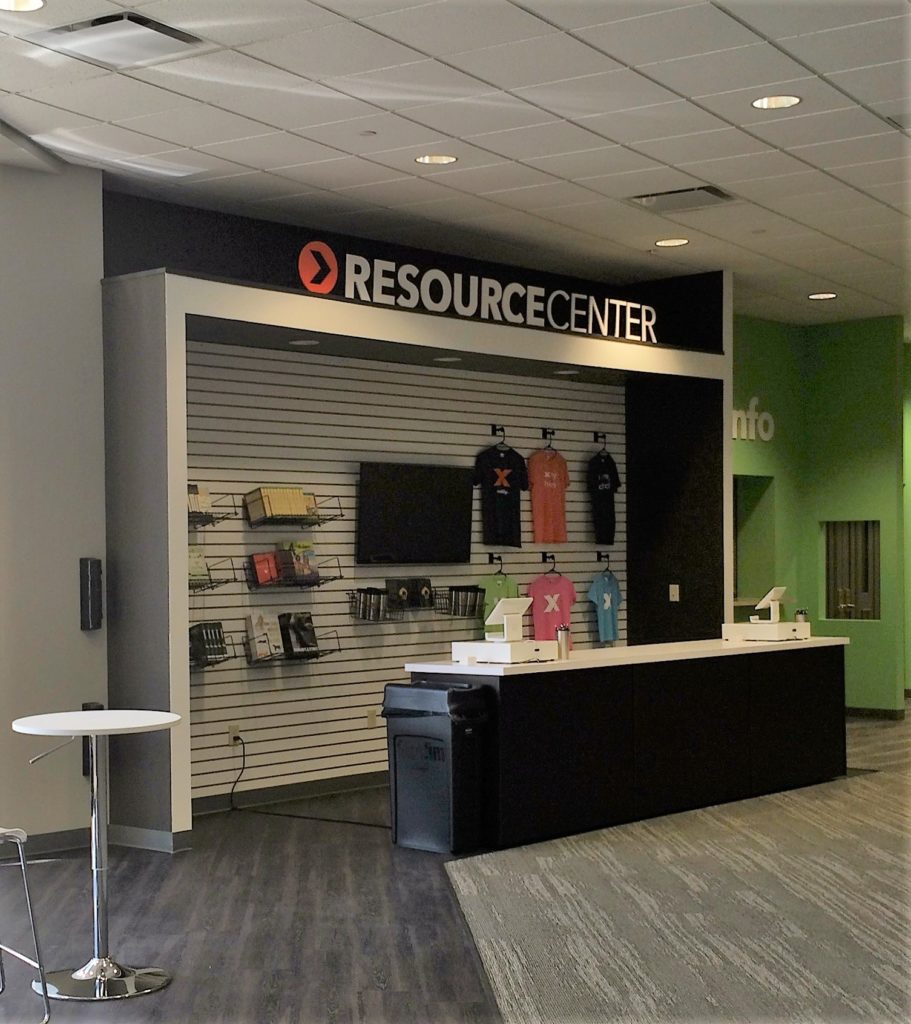 If you need a new look and feel for your company or church, consider taking a page out of the creative minds of Florence Baptist Church and rebrand in a simple and creative way. You don't have to spend a lot if you get creative.
Here at Cincinnati Custom signs, we can help you rebrand your church or business. We will work with you on your vision, come up with ideas and make sure that your visions come alive. Please give us a call at 513-322-2559 or visited us in person at 2467 Crowne Point Dr., Cincinnati, OH 45241 or visit us virtually at www.cincicustomsigns.com so we can help your rebranding vision.