Product: Dimensional Lettering on Wall Murals
Location: Florence, KY
Client: Florence Baptist Church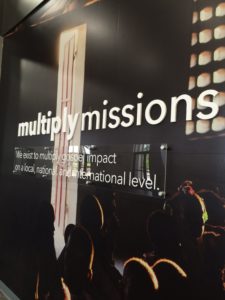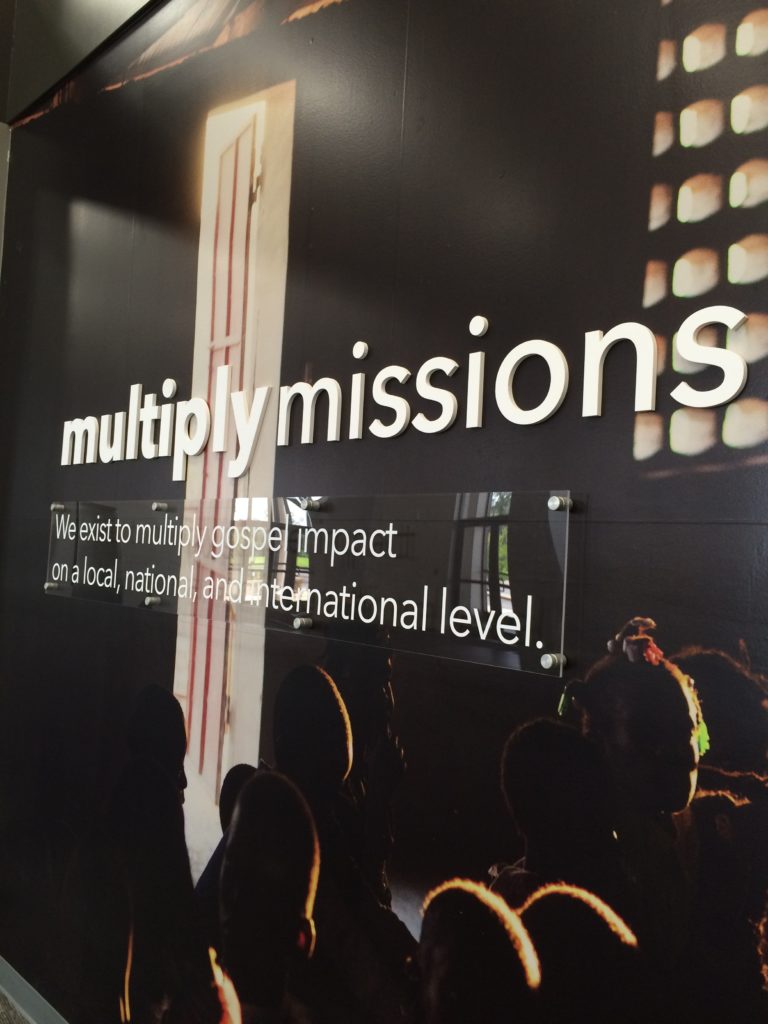 Florence Baptist Church continues its project of rebranding their church. There are many programs within every church. Many groups of people who attend. The signage chosen by this church had to reach all members of the church. The styles colors and feel of each sign needed to connect with their intended reader.
Their graphic arts personnel made sure that the look and feel of each sign was designed and made with the correct materials and look necessary to accomplish its goal.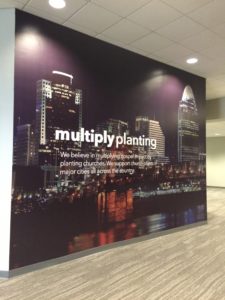 The signage represented in this article were for 2 different viewers. The "multiply" signs were meant for the adults of the church where the "student" and "the best is yet to come" signs were obviously meant for the younger generation. Both sets of signage used similar materials, but the background and use of these materials are quite different.
The adult signage's look is more sophisticated while the youth's signage is fun and exciting. Both used vinyl wall murals with dimensional lettering and vinyl cut lettering.  However, the adult murals were very business-like in nature while the youth signage was back dropped with a concert and children having a blast. The youth signage also includes a splash of color and arrows to give the sign a different feel. Also the youth signage includes oversized white vinyl letters while the adult also uses white vinyl lettering, but it is not oversized so as to flow with the rest of the look and feel of the signage.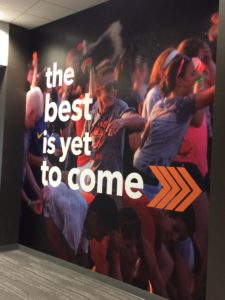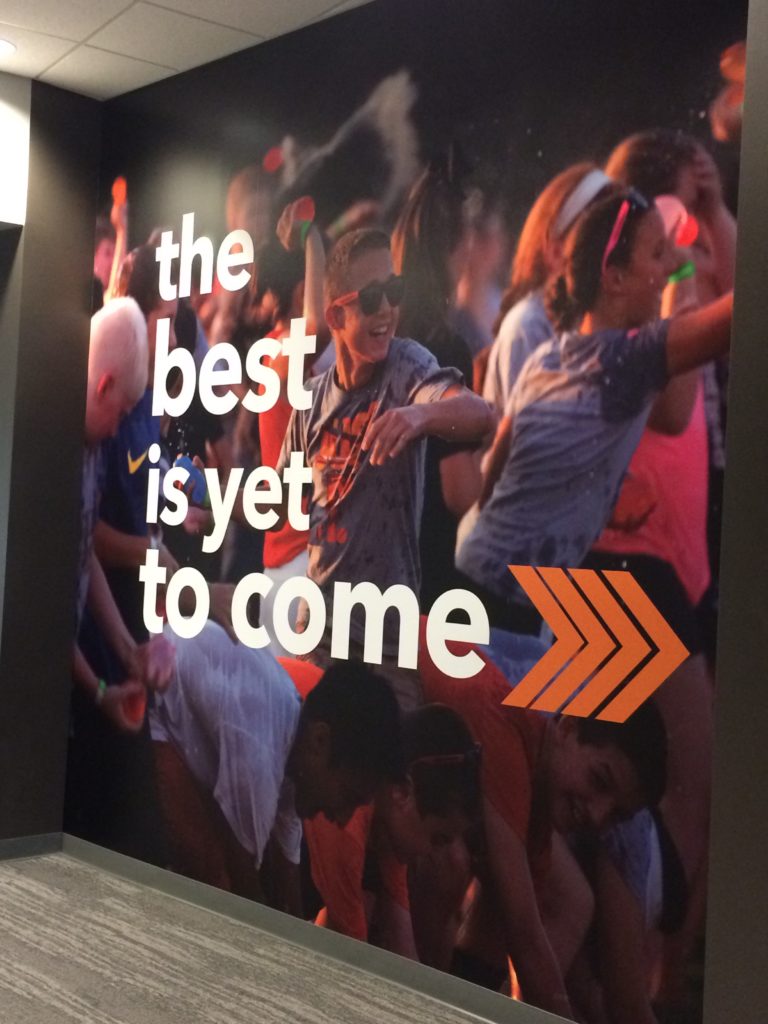 As you can see in the photos attached, white lettering on a dark wall mural is a very effective way to present a message. Especially if the wall mural adds content to the message. Whether vinyl or white expanded PVC (as is used in several of these signs) creates a wonderful contrast that makes the sign pop. An added benefit of white expanded PVC is the reduced cost for dimensional lettering. Expanded PVC is less expensive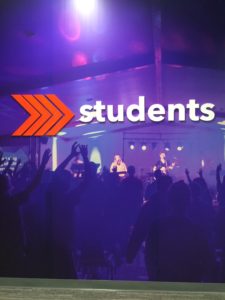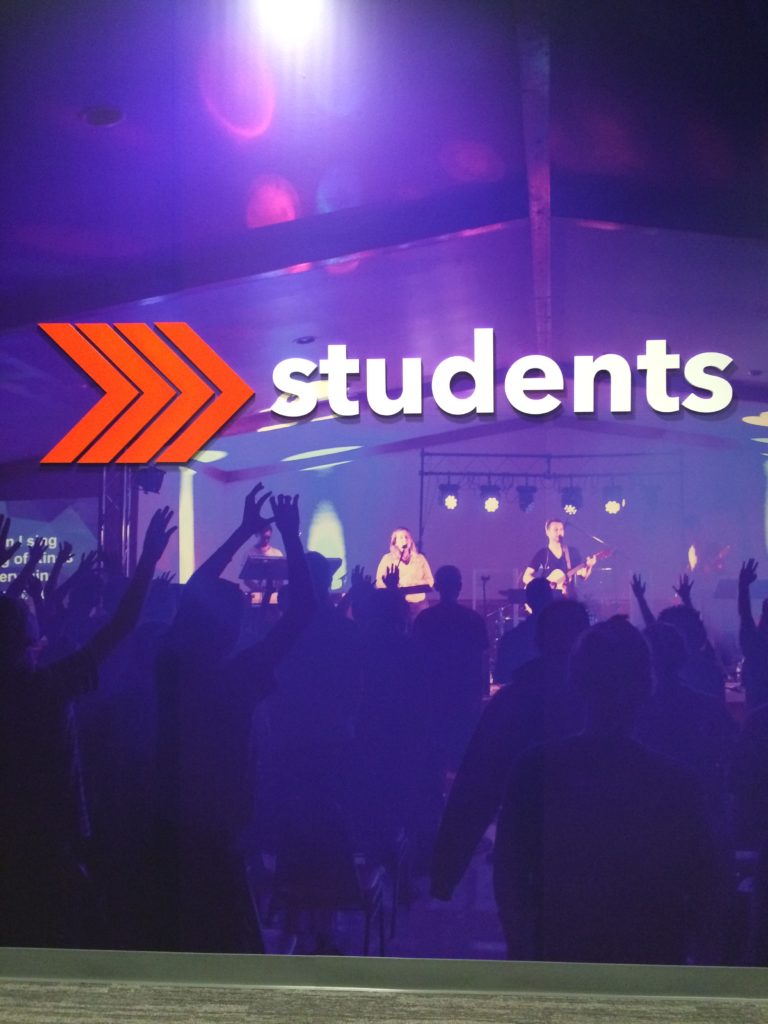 than metal or acrylic which are commonly used. There are also many other contrasting colors that have similar impact.
Here at Cincinnati Custom signs, there is not project that is too big for us to handle. We will work with you to seamlessly make your visions come alive. Please give us a call at 513-322-2559 or visited us in person at 2467 Crowne Point Dr., Cincinnati, OH 45241 or visit us virtually at www.cincicustomsigns.com so we can help your rebranding vision or your newly created vision come alive.