Product: Signage for Rebranding
Location: Florence, KY
Client: Florence Baptist Church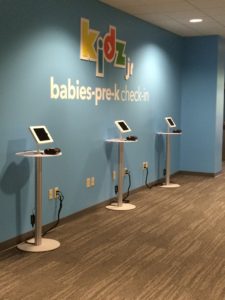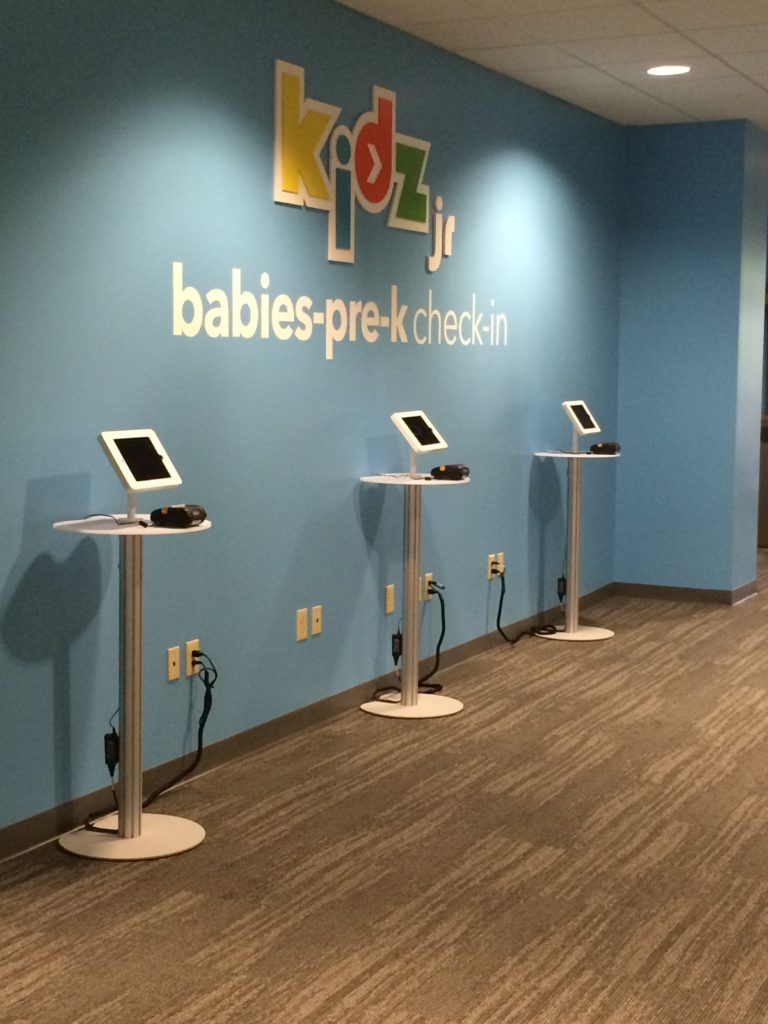 Florence Baptist Church has embarked on a huge project of rebranding their church. After years of existence, the look and feel to the church was aged. It was a beautiful church but the look was a little older than the style that they have now become. The colors were dull, and the directional signage was not as useful as it could have been.
Their graphic arts personnel had a vision of brighter and exciting colors on the walls with dimensional lettering and very easy to read directional signage. Cincinnati Custom Signs became a part of this rebranding by using our expertise to make the vision come alive.
We met with the church and embarked on the very large project of rebranding the interior of their building.  All areas of the church are getting new signage. The signs in this blog relate to the kid's area.
The dimensional signage here is made of layered 1" and .25" PVC for a dimensional look and the letters were custom painted as per the churches specifications. The base 1" PVC was stud mounted and the letters were applied with 3M VHB.
Along with the dimensional signage we added white high performance gloss vinyl for the directional signage.
These oversized letters make it easy to read and create a great look that contrasts the color of the wall paint.
As you can see, the ensemble of colored dimensional letters, the oversized white vinyl letters both contrasting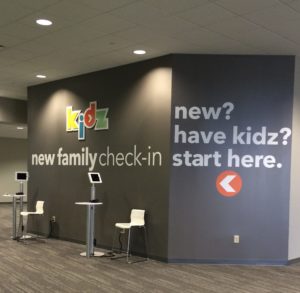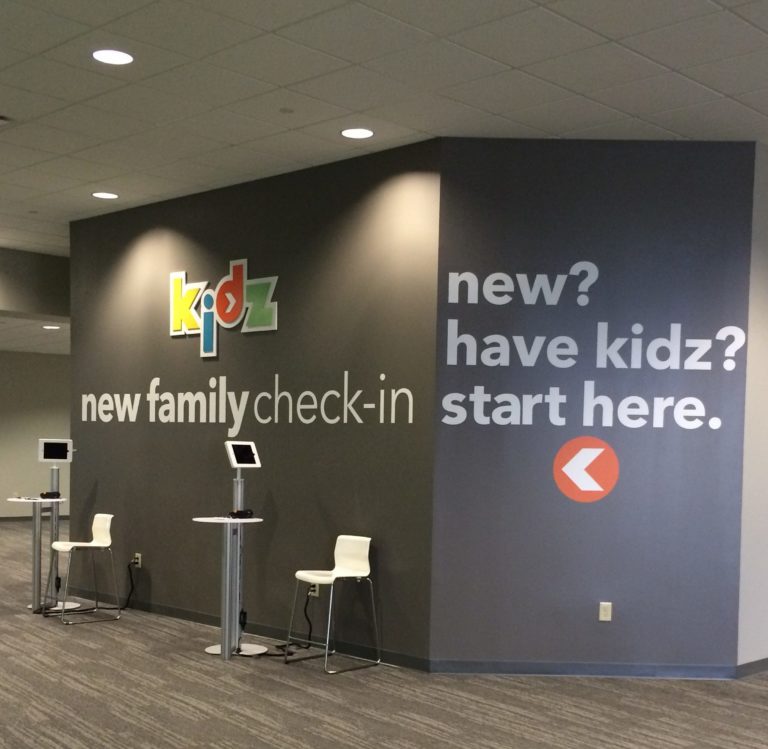 on the darker colored walls make for an exceptional look for this area of the rebranding project.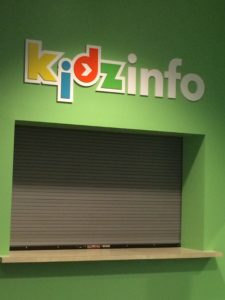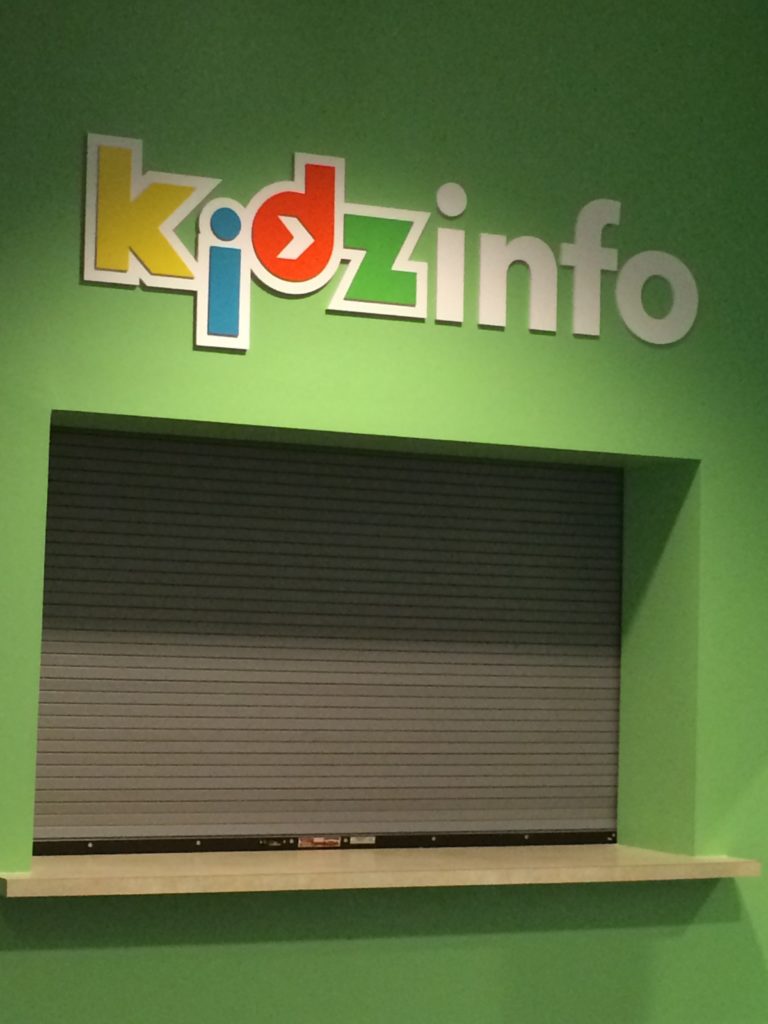 Here at Cincinnati Custom signs, we aim to make visions come alive. Please give us a call at 513-322-2559 or visited us in person at 2467 Crowne Point Dr., Cincinnati, OH 45241 or visit us virtually at
www.cincicustomsigns.com so we can help your rebranding vision or your newly created vision come alive.