Product: Rebranding Sign Package
Location: Cincinnati, OH
Client: Archbishop Moeller High School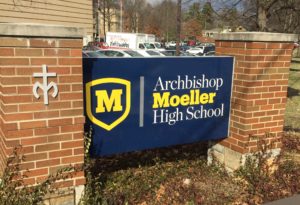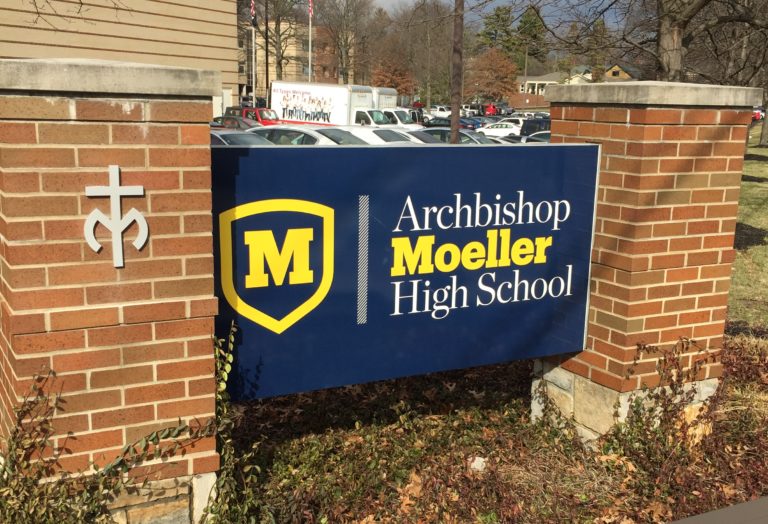 Over the years, signage and logos will start looking old, tired and out-of-date. Many entities, whether they are not-for-profits, schools, manufacturers or retail outlets, are rebranding themselves to keep them up to date with their competition. When signage starts looking old, tired and out-of-date, consumers tend to cast this image on to the entity or company and just assume that they are also behind the times.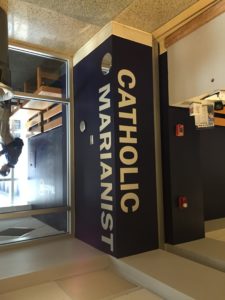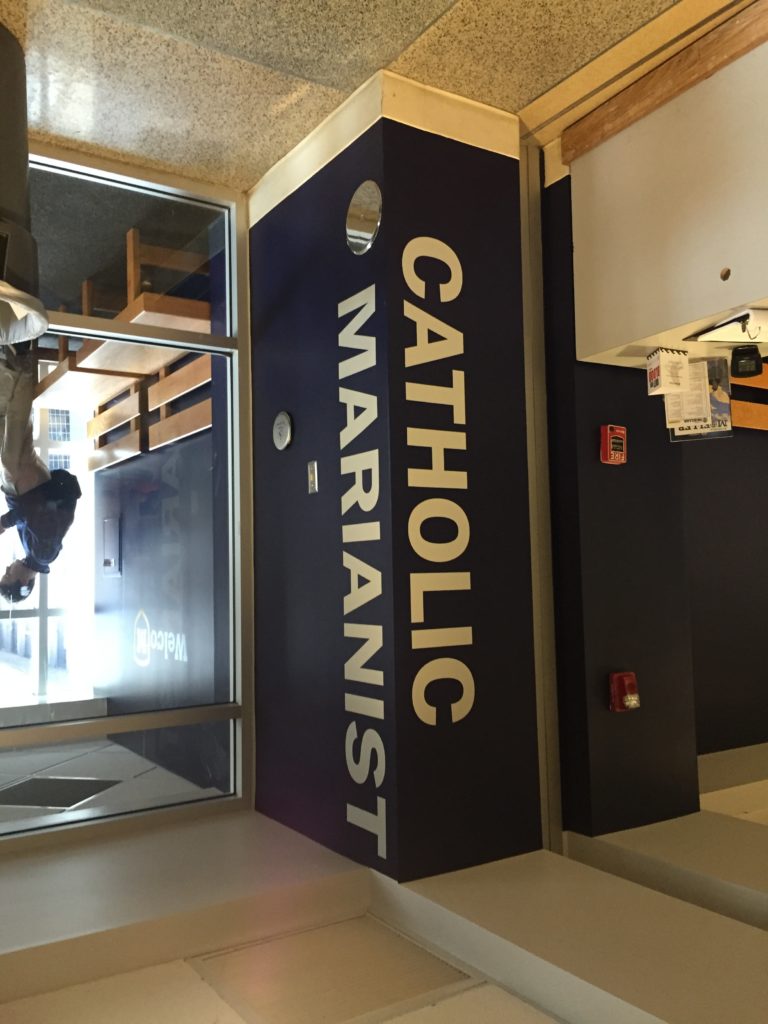 Your company might have the latest technology, ideas, systems and ideas, but if your signage doesn't reflect this, it just won't matter. Your potential customer may not take a second look at you if their first impression is that one of your competitors must be better than you because they project an image of the latest and greatest.
Archbishop Moeller High School was in this situation. This high school has a long-standing history of greatness in the Cincinnati area. However, their signage showed signs of years past and old ideas. When the young students walked into the school, their signage didn't reflect the cutting-edge school and excitement that the school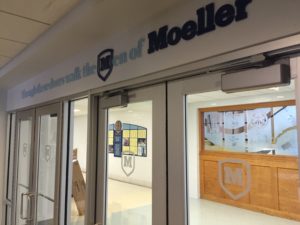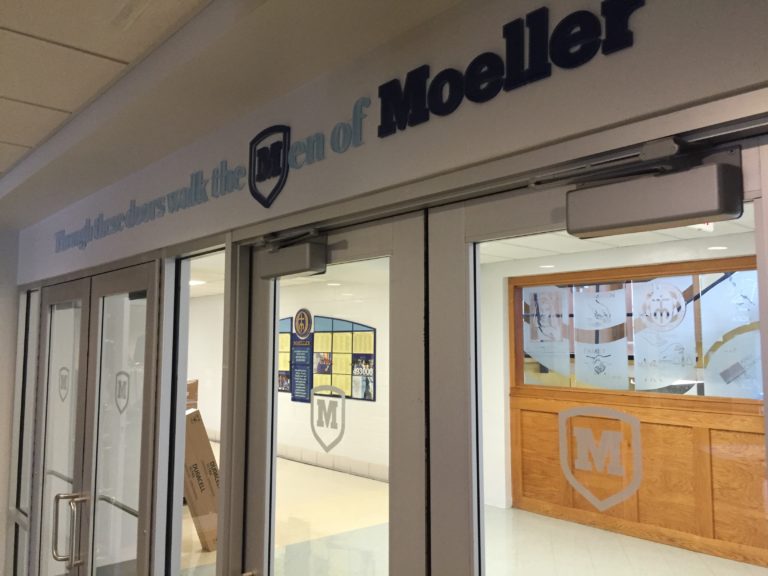 leaders wanted. So, they started a campaign to change the look of the school signage to fix this issue.
They looked at their outdoor signage, entrance signage, and indoor signage and came up with a plan to upgrade to a brighter and bolder look. The leaders of this school along with Cincinnati Custom Signs started with etched vinyl logos on the doors, bold statements with dimensional lettering above the doors,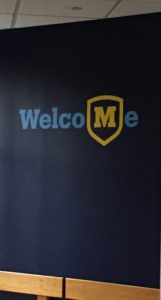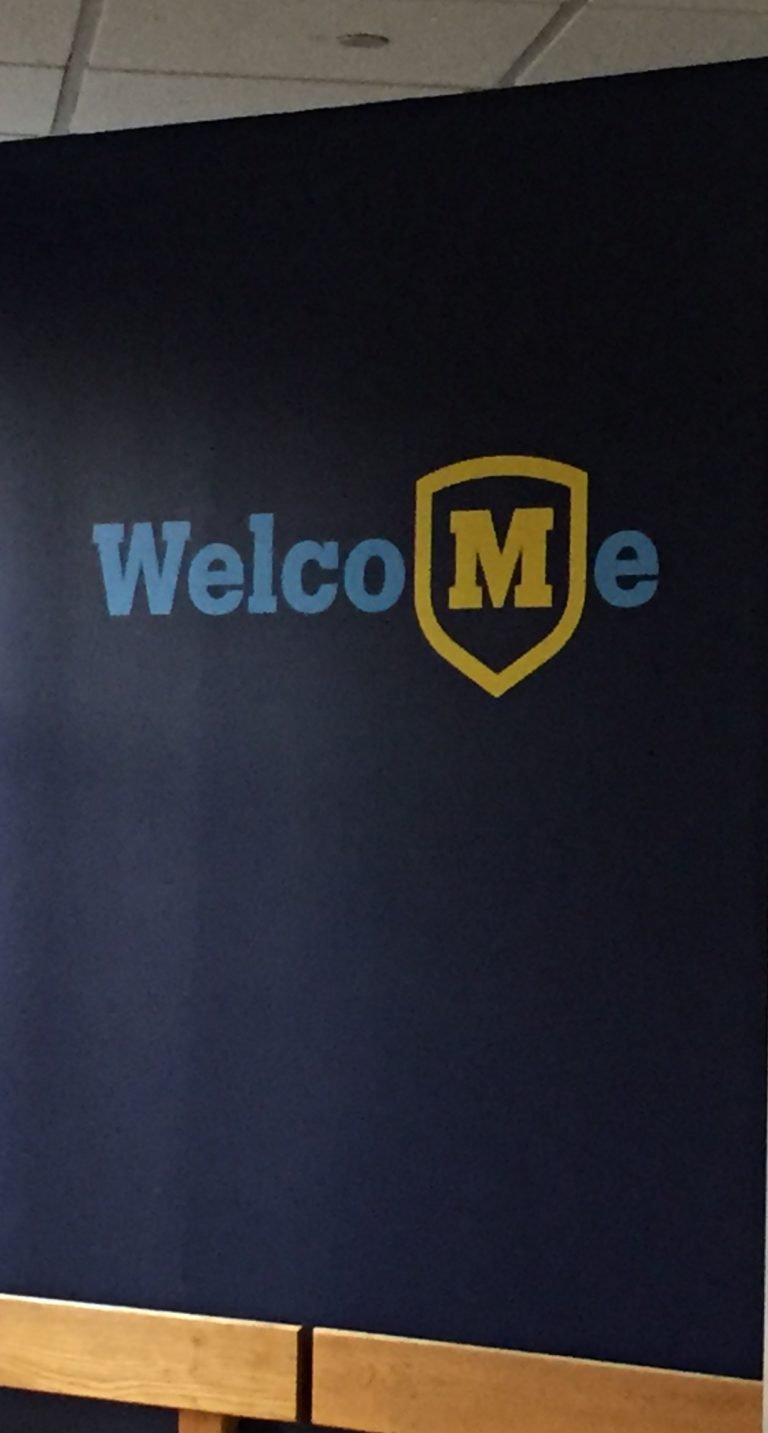 bold vinyl on the walls or a refreshed look for their monument sign along with several other signs to upgrade the image of this school.
Here at Cincinnati Custom signs, we can help you create an up-to-date image that will impact those first and second impressions of your place of business. We will work with you to understand your needs and deliver high quality, low-cost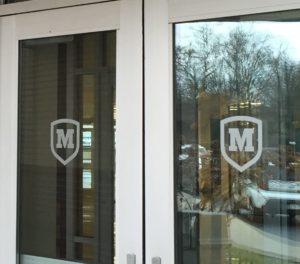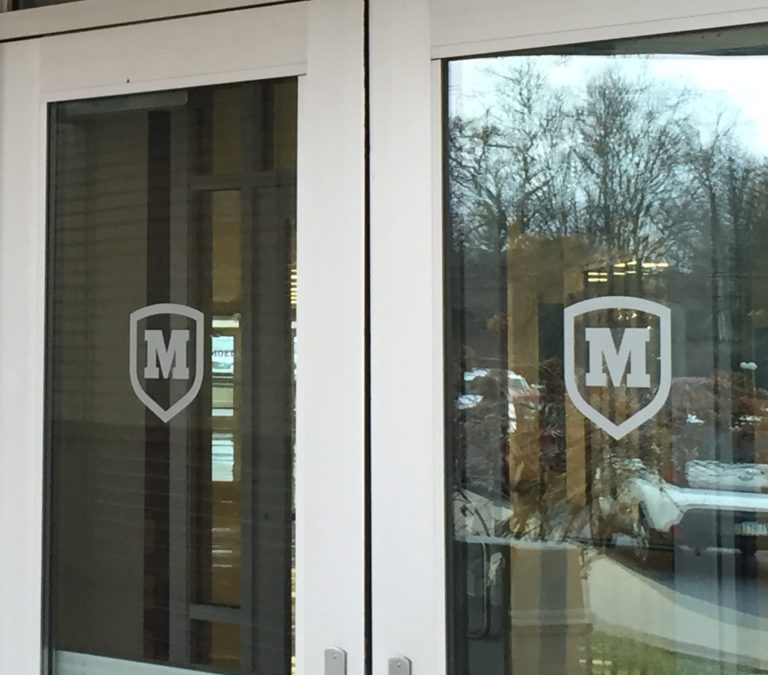 solutions to keep your image great and your project within budget. Please give us a call at 513-322-2559 or visited us in person at 2467 Crowne Point Dr., Cincinnati, OH 45241 or visit us virtually at www.cincicustomsigns.com so we can help you rebrand your company.