Product: Real Estate Sign
Location: Fairfield, Ohio
Client: Jaymar Cole Investments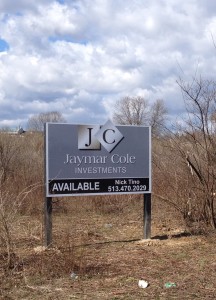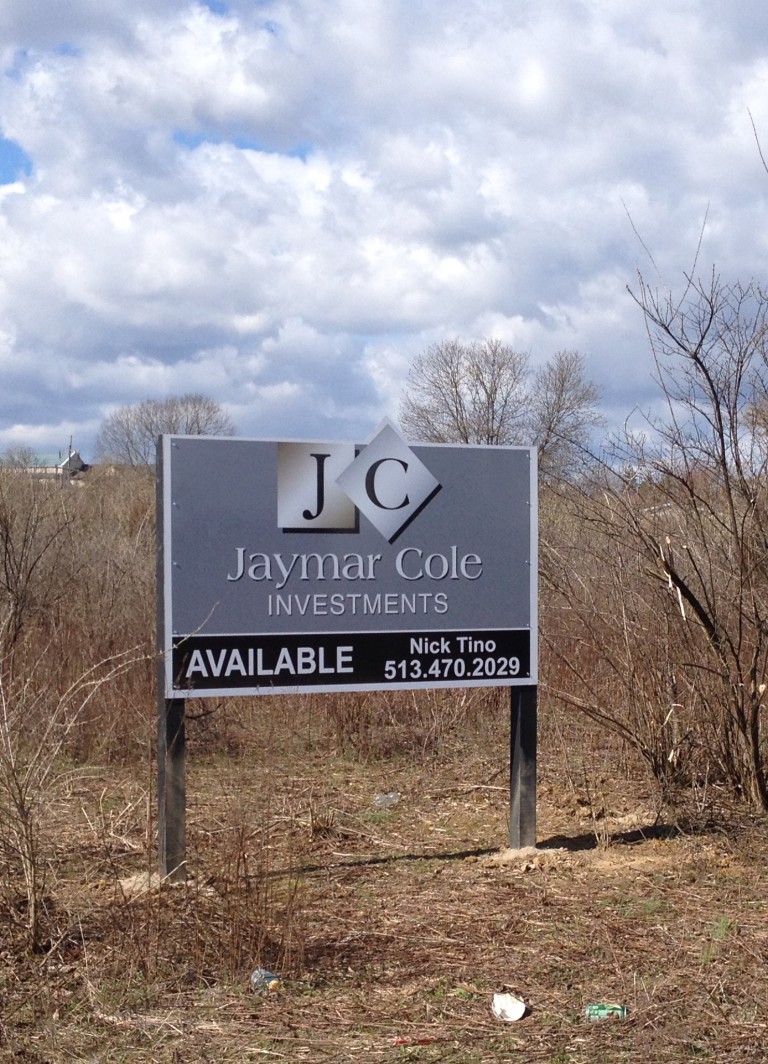 Real Estate Signs are how property is sold! The low cost and long life of basic real estate signs make it very economical for the temporary signs that will be used marketing until the property is sold. These signs are very versatile and can be update whenever necessary. With long lasting vinyl, Real Estate Signs can be very attractive and make a statement of quality and professionalism to the public and to interested parties.
In the case of Jaymar Cole Investments, the have vacant property that has been on the market for some time. They wanted a refreshed look to their Real Estate Signs. The also chose to upgrade the quality of the materials used to make the sign to give it a higher quality look and a longer lasting sign. The old signs were made of wood and soon showed the wear that weather inevitably creates to porous materials such as plywood, even if it's painted. We used an aluminum composite material (MaxMetal). MaxMetal has two surfaces of aluminum and is filled with a plastic composite material. The combination of these two materials creates an economical substrate that is both very long-lasting and has the great look of aluminum.
This sign was made of a full 4' x 8' sheet of 6mm MaxMetal. The customer wanted something that would last as long as possible, so a premium calendered vinyl was used and a long lasting laminate was applied to the this vinyl. This sign was attached to painted and treated 4" x 4" wooden posts. Cement was not used due to the temporary nature of the sign.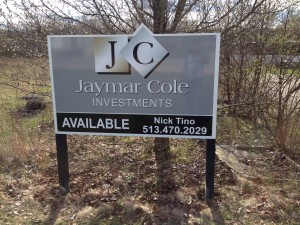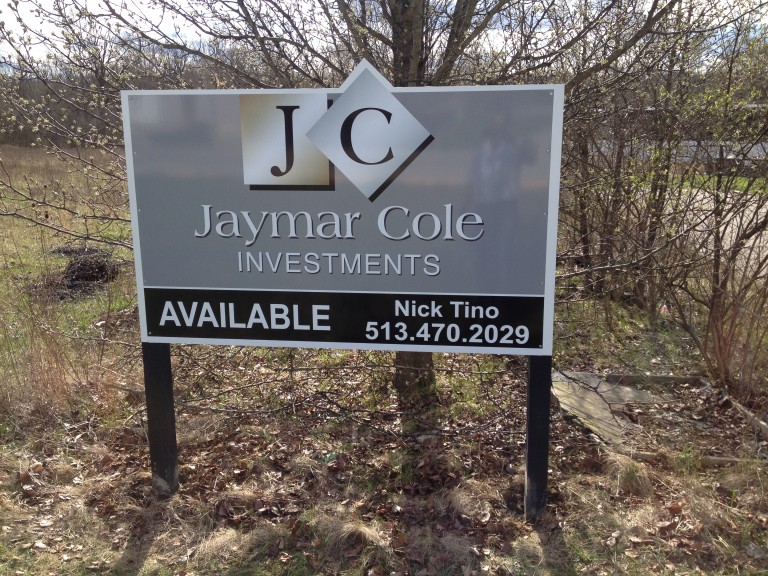 Real Estate Signs are used by all commercial and residential realtors. Sized vary based on the size and nature of the property. If you are interested in any sized, shape or quality of a Real Estate Sign, please give Cincinnati Custom Signs a call at 531-322-2559 or visit us at www.cincicustomsigns.com.