Product: Real Estate Sign
Location: Cincinnati, Ohio
Client: Capital Property Management, LLC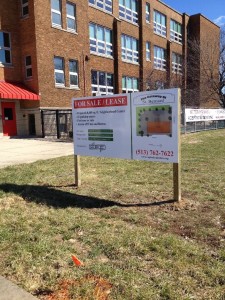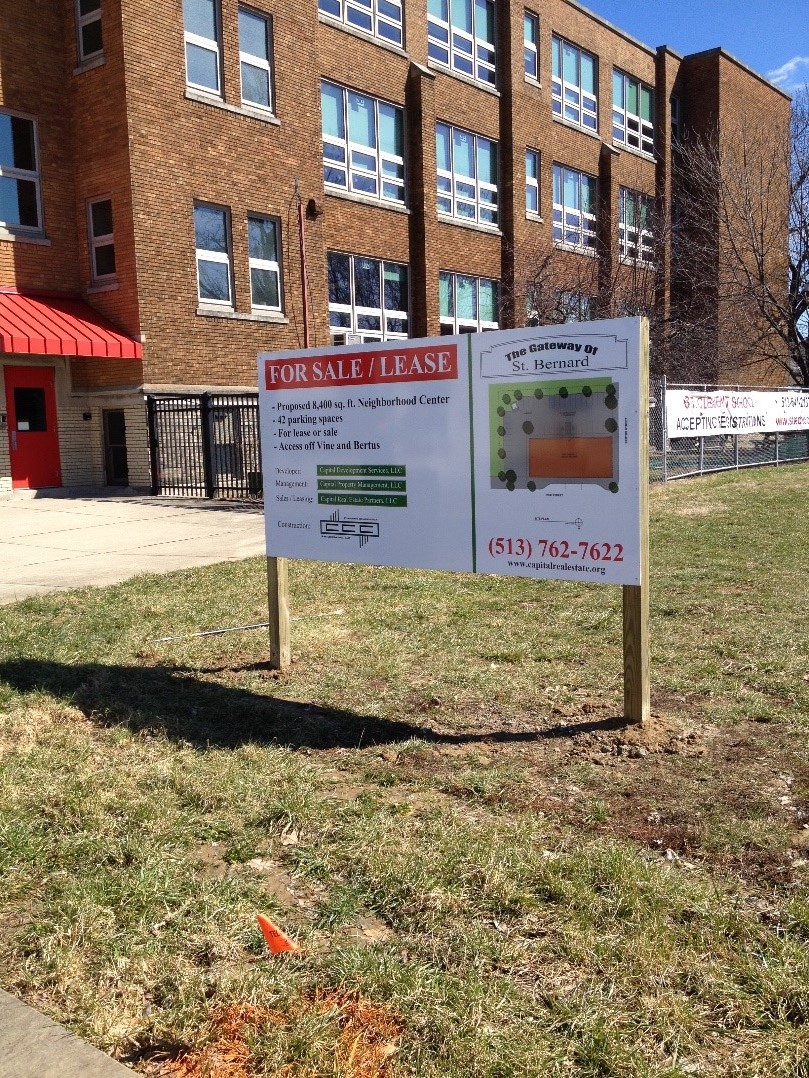 Real Estate Signs are basic, economical and temporary signs used for the specific purpose of selling or leasing property. To most realtors, Real Estate Signs are their most effective marketing strategy. Very informative in nature as to their purpose, they are meant to be read by the public to deliver a message about the property in question. Since they are temporary signs, they are always placed in the most visible area of the property and often fall under different rules than a permanent sign.
A good real estate sign should be simple and easily read at a glance. Most real estate signs will be initially noticed from a vehicle traveling down a road. The sign should be as eye-catching as possible by containing well-known contrasting colors. The fonts should be easy-to-read and large enough to read from a distance. The use of bold letters for the primary purpose is also important.
This sign was made of a full 4' x 8' sheet of economic 6mm MaxMetal with calendered vinyl attached to treated 4" x 4" wooden posts. It was installed without cement in order to be removed easily upon the sale of the property.
As you can see, the purpose of the real estate sign, "FOR SALE/LEASE", is prominent on the sign in one of the most contrasting colors available, white letters on a red background. The bullet points allow for ease in reading the underlying purpose of the sign and the clear picture of the future design of the property in question is both interesting and easy to understand with the sign placed directly in front of the future building site. During the installation of this sign, many pedestrians were reading the sign and interested in the future of the property.
Are you a commercial realtor or general contractor in need of this type of temporary signage for your building site? Call Cincinnati Custom Signs today to help create your custom real estate sign!