Product: Post and Panel Sign
Location: Cincinnati, OH
Client:  St. Margaret – St. John Church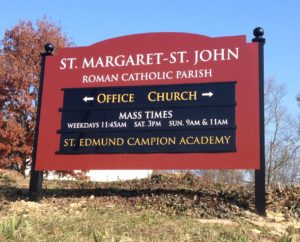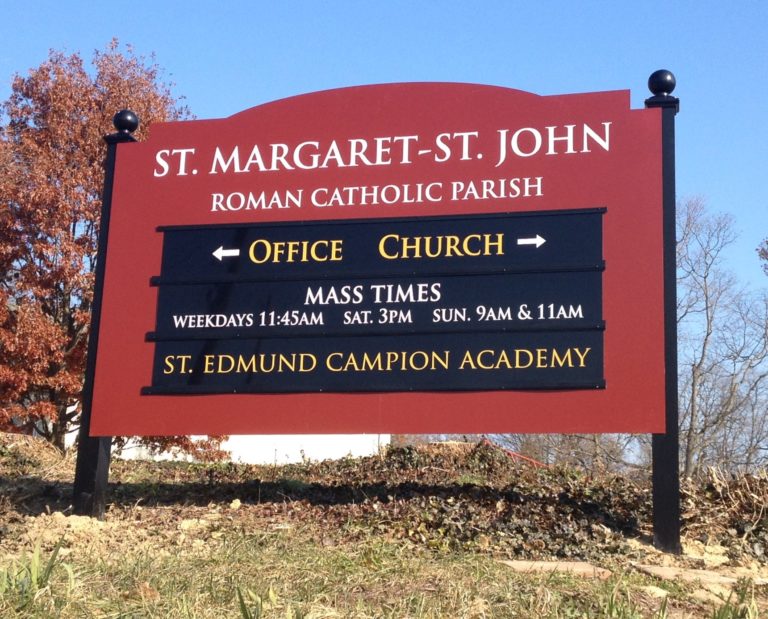 St. Margaret of Cortona Church was founded in 1920 and several years ago joined up with St. John Vianney church. Their sign was showing its age and they needed a great looking sign to reflect a better image of their church.
The leaders of this church and Cincinnati Custom Signs came up with a great looking sign that fit within the budget of the church. This sign was designed with removable panels for possible future changes in the message on this sign.
The decorative posts are made of cast aluminum powder coated with a long-lasting finish. The aluminum substrate is a durable metal that will not rust and will last for a long time. The color scheme contrasts in a way that by-passers will be drawn to read the sign. The sign is situated at an intersection with a 4-way stop.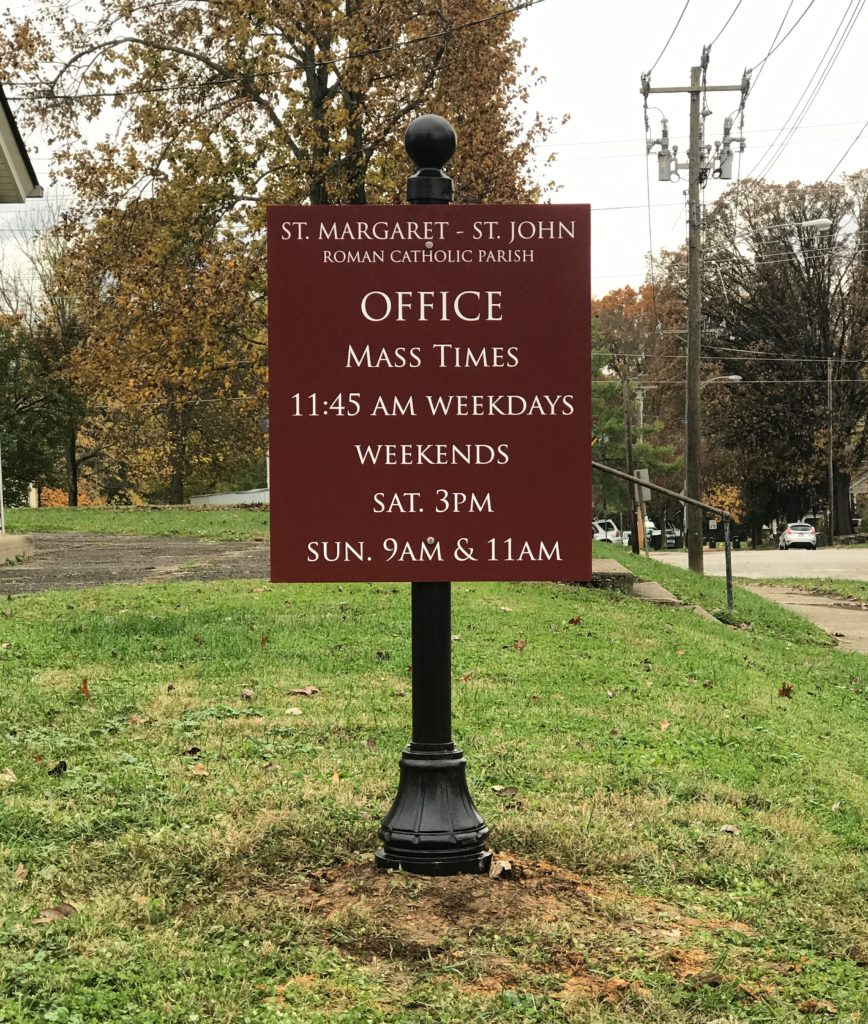 We also delivered directional signage that was smaller but made from the same high-quality materials found in the larger post and panel sign.
This quality sign has a look and feel that the customer was wanting, and the price was affordable.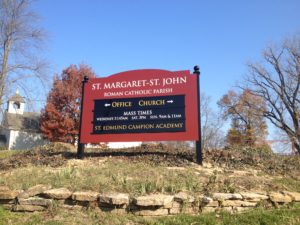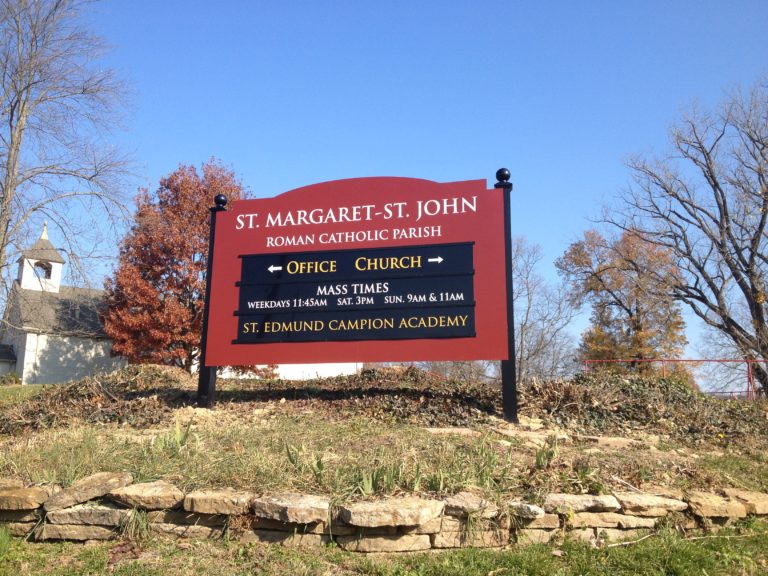 Here at Cincinnati Custom signs, we want to understand your situation and vision, work within your financial means and come up with the best solution for your signage. No matter what kind of signage you need, we will work with you to understand your needs and deliver the highest quality solutions to accomplish your goals within your budget and in a timely manner. Please give us a call at 513-322-2559 or visit us in person at 417 Northland Blvd., Cincinnati, OH 45240 or visit us virtually at cincicustomsigns.com so we can help you create the image that truly reflects the quality of your business or church.