Product: Pole Signs
Location: Cincinnati, OH
Client: Adore Nails, Renner's, Meritage, Cincinnati School of Barbering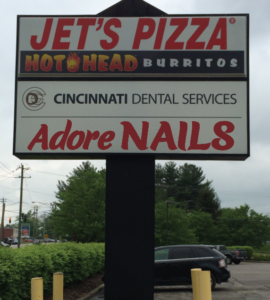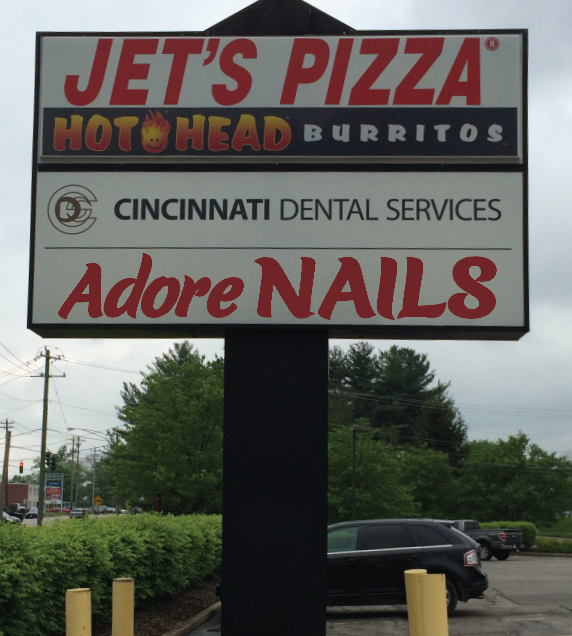 One of the most common business signs in the market today is the Pole Sign. Most Pole Signs
are constructed when the shopping center or stand-alone business is built. Almost all Pole Signs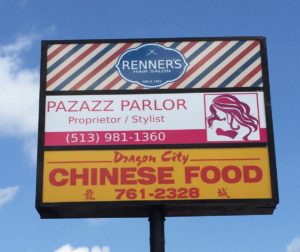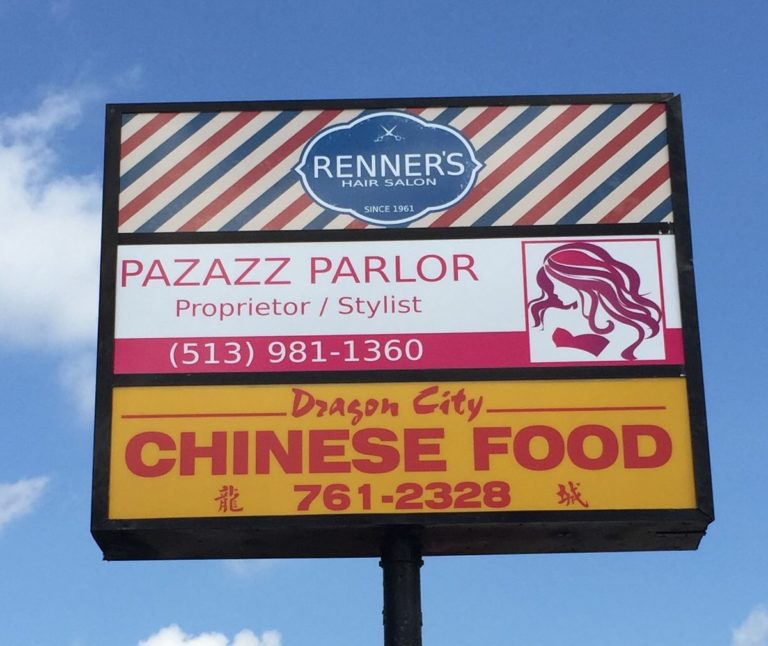 are illuminated. It's an investment that pays dividends to the owner and the tenants for many years. Tenants can use the Pole Sign as part of their rent for the location they choose. It is obviously essential to any business that they use their
part and they use it wisely. As you can see in the pictures attached, some Pole Signs are well designed and some are not.
The keys to a well-designed Pole Sign are as follows:
Make it easy to read. Pole Signs are well positioned by heavily travelled roads. However, the key word here is travelled. Your sign needs to be easily read by those passing by. Sometimes they are passing by quickly and only have a couple seconds to read your sign. How do you make it readable?

Large letters
Few words
Contrasting Colors

Make your content concise. Since you only have a few seconds of attention from those passing by, make those seconds count. Your sign should be designed to identify yourself and tell what you do in the fewest words possible. If your sign has too much content, it's confusing. If your sign is read and people still don't know what you do, you've lost a potential customer.
Keep it fresh and bright. There are a lot of Pole Signs that have been out there a long time. Lights burn out, sign faces fade or yellow. One great thing about Pole Signs is that it doesn't cost very much to refresh your sign face or replace the Lights. A faded sign will make your business look old and outdated. A new sign face with fresh lighting will make your business look new and draw customers in.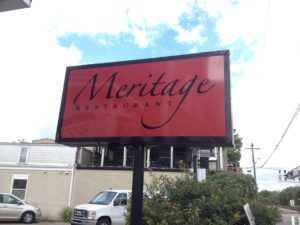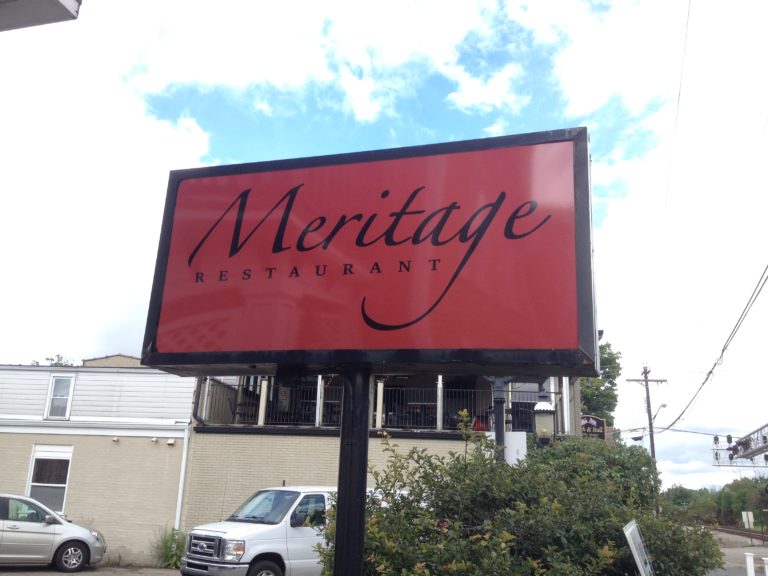 Here at Cincinnati Custom signs, we can help design and make your perfect pole sign face. We will work with you and your ideas to
come up with a beautiful and cost-effective pole sign face. Please give us a call at 513-322-2559 or visited us in person at 2467 Crowne Point Dr., Cincinnati, OH 45241 or visit us virtually at www.cincicustomsigns.com so we can help you make your ideas come to life.