Product: Channel Letter Sign
Location: Cincinnati, Ohio
Client: Wyoming Veterinary Clinic
After investing in an exterior building sign for your business, you should always look over your signage to ensure that you are properly advertising your company. Your new product should be cohesive with your business's location, brand, and style, while affording your company the best exposure available. So when Wyoming Veterinary Clinic contacted us with a sign that just didn't work, we were excited to provide some answers! The sign that Wyoming Veterinary Clinic had mounted was a channel letter sign with a black color tone. The sign was done well, but with a location under an extended part of the building, the shadow's completely masked the black lettering. Cincinnati Custom Signs cares about the success of our client's business aspirations, and we knew we had to fix this!
Cincinnati Custom Signs strives to provide more than just marketing solutions, we also provide longevity, and cost efficiency with your investments. With our new client needing some assistance with visibility, we knew we did not have to waste their money on an entire new channel letter sign. With the only issue being the color scheme of the sign, we developed light colored vinyl pieces that would be overlaid on the channel letter faces. With this service, we would not only be achieving the results the client was hoping for, but we would also be protecting their wallet, as well!
In the images below, you will see the before and after photos of the channel letter sign f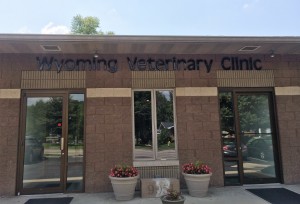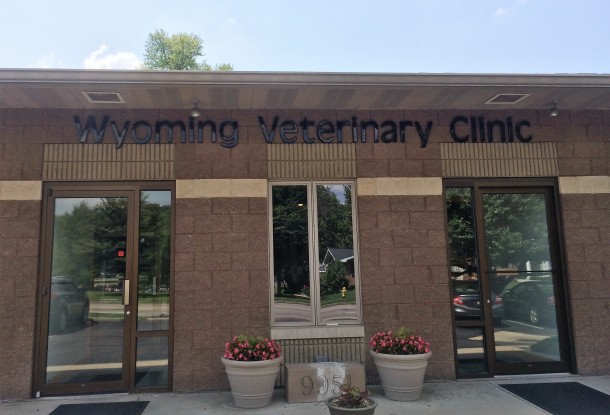 or Wyoming Veterinary Clinic in Cincinnati, Ohio. The present sign missed the light color needed to contrast with the building face, and gain legibility among the shadows. Our experts preferred the new white channel letter sign for the attention-grabbing awareness that Wyoming Veterinary Clinic deserves!
With so many options in the sign industry for marketing your business, i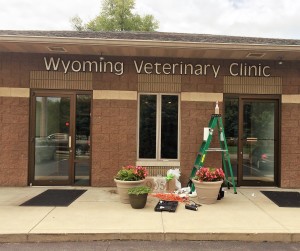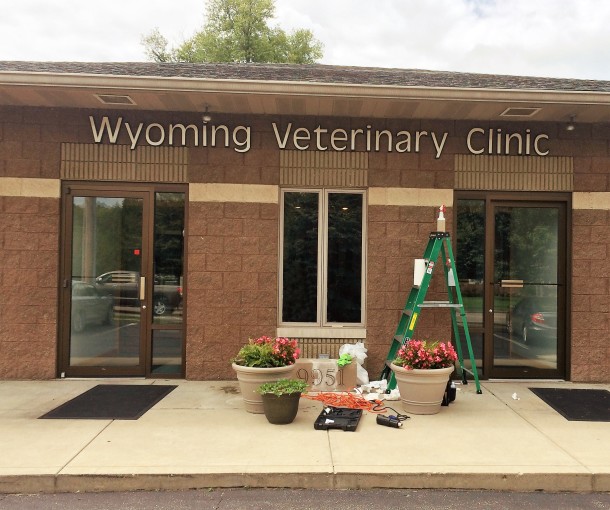 t is important to utilize the services provided by Cincinnati Custom Signs. We will be on hand from start to finish, through the consultation, design, fabrication, and installation processes. Our team will find the individualized details that will take a sign from a marketing tool to a one of a kind high impact visual statement! Allow us the opportunity to share with your business, all the benefits available by having a sign or graphics package that is made strictly for your company's personalized advertising needs!
Do you have questions about the recently completed project for Wyoming Veterinary Clinic? Would you like to learn more about the other signs and services that are available to your business? Reach out to us today, and we will get you started down the path to a tailor made sign solution!