Product: Lobby Sign 
Location: Cleves, Ohio
Client: Consolidated Analytical Systems (CAS)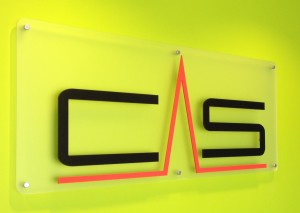 Lobby signs can be as simple as a logo for a blank wall. Promoting your brand within your own office is not only a significant way to promote brand awareness to your visiting customers, but it also bolsters your employees' pride in your company. It serves as a visible reminder of the purpose for the hard work they perform daily, much like the raising of the flag of the United States of America inspiring a feeling of pride to be a citizen of this great land.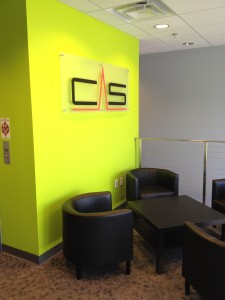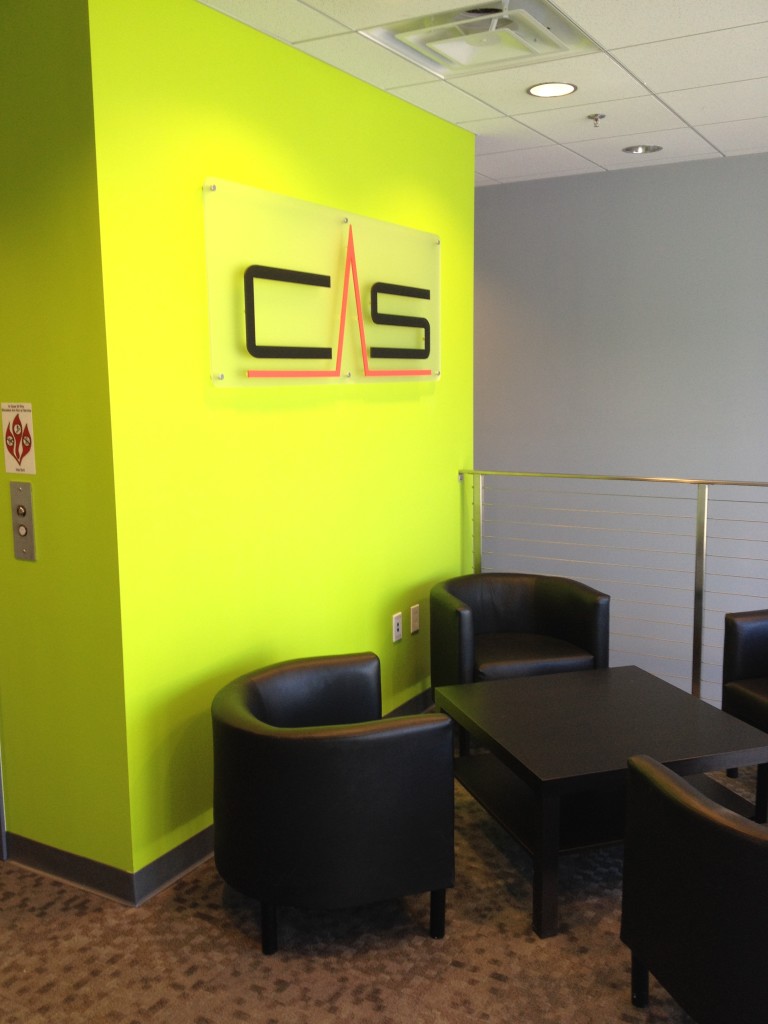 CAS was preparing for special high level foreign guests from within their organization and wanted to show that they were proud to be part of this great international company. Along with a window graphic in their lobby, they chose to install this professional-looking lobby sign in a small meeting area centrally-located so that the sign can be seen by all.
They chose a frosted ¼" acrylic panel with a 2-color dimensional PVC logo on its face. This sign was installed using ¾" brushed aluminum standoffs, giving this lobby sign a great 3d look. The wall, painted in a bright citron green, provides a very good color contrast that allows the sign to pop and immediately attract attention.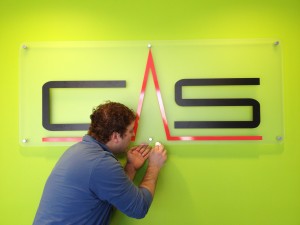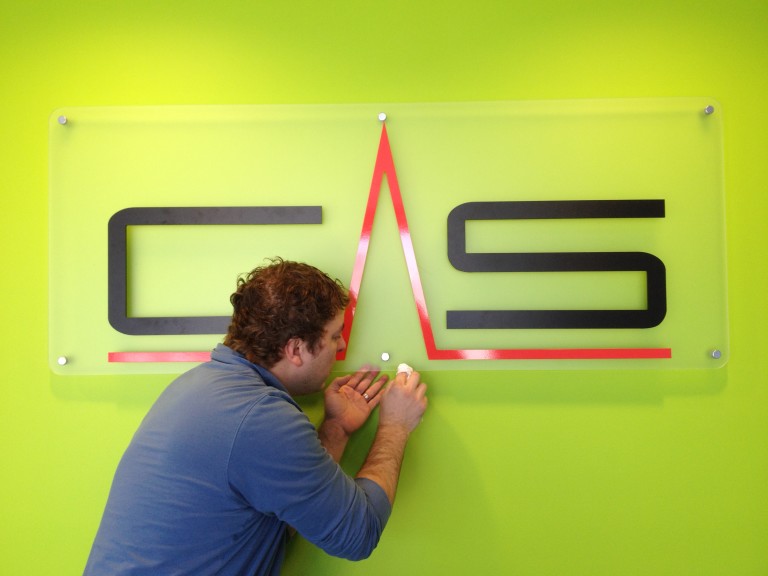 Cincinnati Custom Signs provide a large variety of lobby signs tailored for your company. With a variety of materials, substrates and lettering to choose from, your customized sign can be installed directly on a wall or with a dimensional effect. Lobby signs can also be enhanced with a variety of illumination techniques.
Let us sit with you and create YOUR lobby sign masterpiece that will match your company, your style, your culture and your purpose.