Product: Lobby Signs
Location: Cincinnati, OH
Client:  West Point Financial and Lyons & Lyons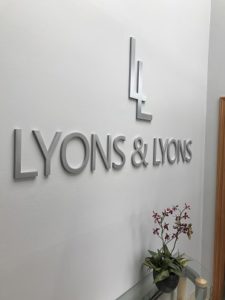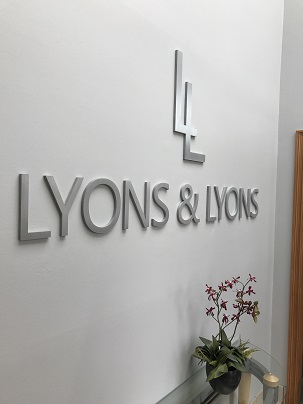 Lobby Signs are essential to creating a professional environment for your business. First impressions are very important and the first thing a customer will see when they walk into your establishment is the reception area and the lobby sign. Your customer will often establish their opinion about your business before they even talk to the first person or receive the first product or service. This opinion will be based on the image you portray with your building and signage.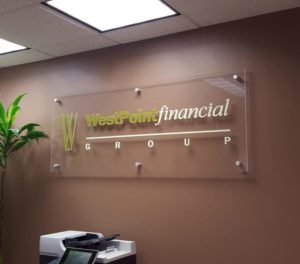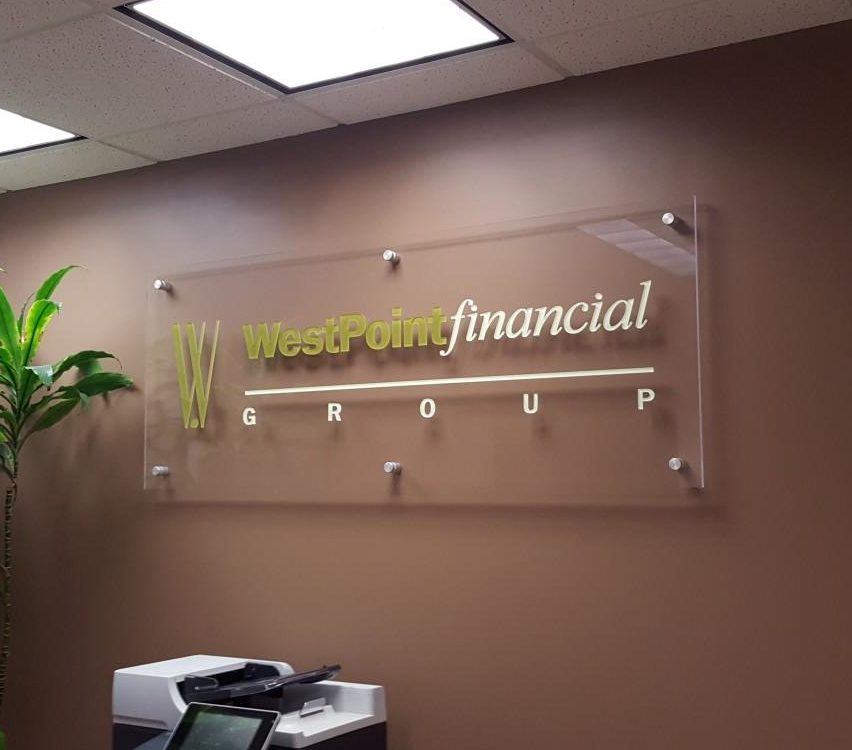 Your lobby sign does not have to break the bank to portray your image. Many times, keeping it simple and sleek is a great way to create your image. It is true that higher quality lobby signs with certain options such as LED lettering can cost a lot. But it is also true that there are materials and certain quality looks that are both economical and great quality!
Both West Point Financial and Lyons & Lyons sought out to get a great quality sign, but they decided on a style that was simple. West Point used a clear acrylic backer with standoffs. The copy was made with cut vinyl. Lyons & Lyons used individual brush aluminum letters that look great and portray the high-quality company. These signs are long-lasting and will give a great first impression to their customers.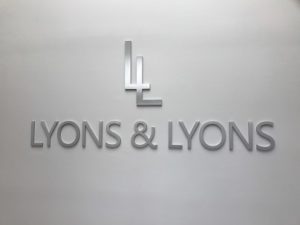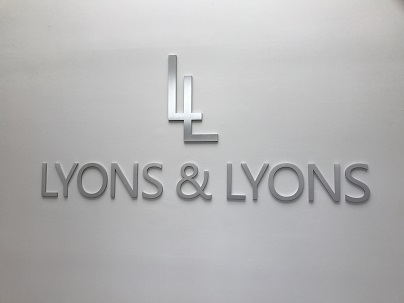 Here at Cincinnati Custom signs, we can design your lobby sign with your image in mind. We strive to understand your situation and vision, work within your financial means and come up with the best solution for your signage. No matter how small or large your project is, we will work with you to understand your needs and the deliver highest quality solutions to accomplish your project within budget and in a timely manner. Please give us a call at 513-322-2559 or visit us in person at 417 Northland Blvd., Cincinnati, OH 45240 or visit us virtually at cincicustomsigns.com so we can help you create the image that truly reflects the quality of your business.