Product: Lobby Sign 
Location: Dayton, Ohio
Client: Apogee
 With the right combination of materials, designers can use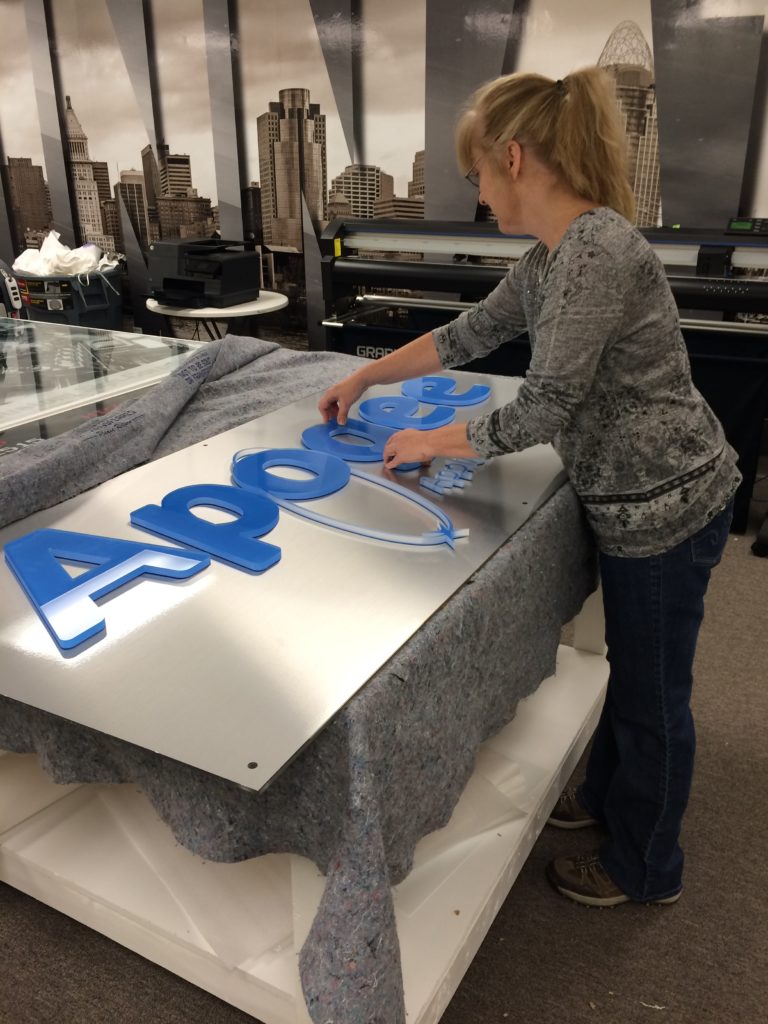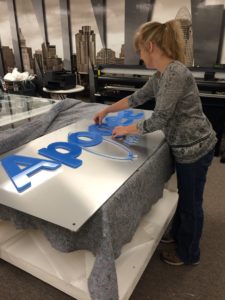 layered substrates and specialty vinyl to create beautiful Lobby Signs to reflect the culture of a business. Recently, Cincinnati Custom Signs was asked to design a multi-layered sign for the Dayton, OH offices of Apogee Applied Research, Inc., a company which provides engineering services and hardware systems to commercial and government end users.

By adhering a specialty brushed aluminum vinyl to clear acrylic as the background to a great looking Apogee logo, the signmaker effectively reflected the company's high tech culture. The logo is made of back-painted clear acrylic, matched to the client's custom Pantone colors. This sleek logo panel was mounted to another clear acrylic sheet with brushed aluminum standoffs and spacers, which enhance the 3D effect of this impressive Lobby Sign.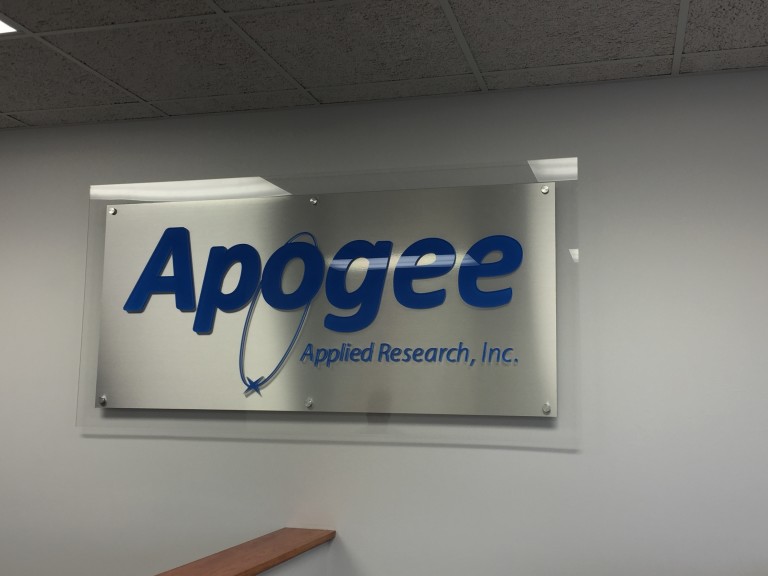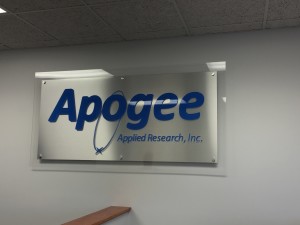 When you are designing the perfect Lobby Sign, the possibilities seem to be endless; almost any look is possible. New specialty vinyls, with a wide variety of color and texture choices, are being created every day and proven substrates are numerous. There are also many new ways to attach these signs to the walls and ceiling that are both functional and beautiful. The combination of these new and exciting materials in the creative mind of our customers and Graphic Designers mean the perfect Lobby sign is within reach.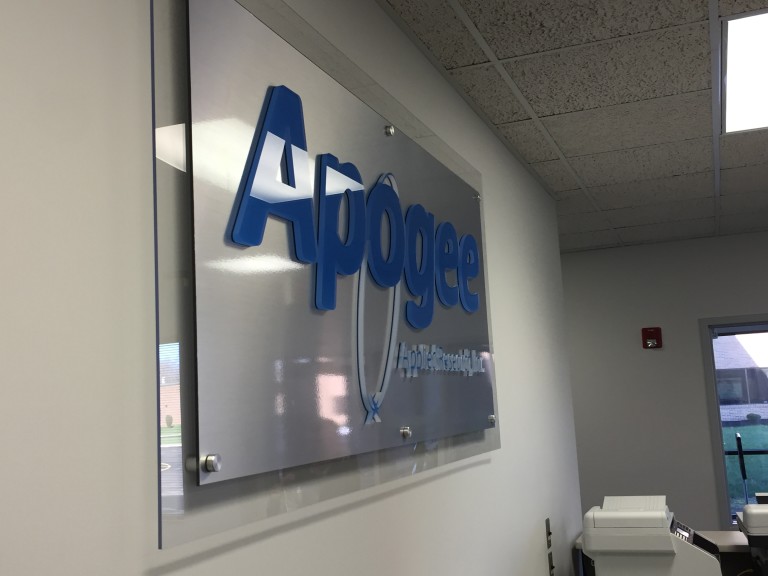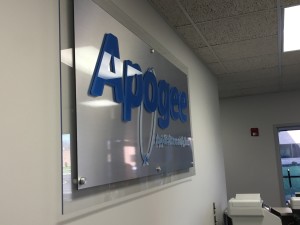 Cincinnati Custom Signs has a passion for creating the perfect Lobby Sign and other complimentary signage for your business. Please give us a call at 513-322-2559 or visit us at www.cincicustomsigns.com to create your perfect sign.