Product: Lobby Sign 
Location: Cincinnati, Ohio
Client: IronRoad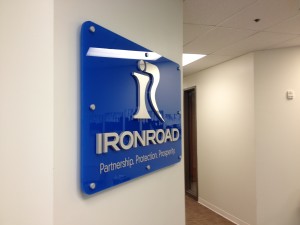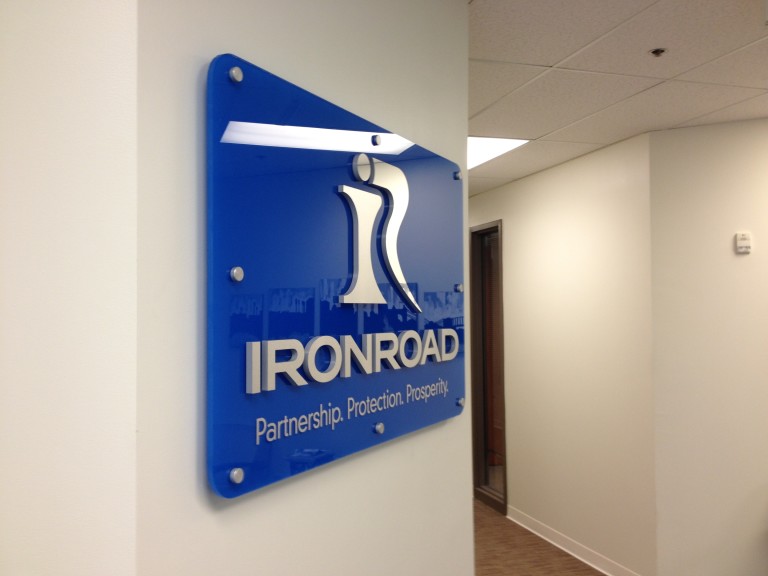 Some Lobby Signs just have the right look. These two lobby signs were custom-designed for our customer, a human resource company in the process of changing its name and logo from Humacare to IronRoad. This process included moving to a new location and changing all their external and internal signage to reflect the new name and logo. The internal signag
e began with these lobby signs.
IronRoad wanted a beautiful high quality sign for their receptionist area to immediately welcome guests to their new, expansive office space. A larger dimensional sign for their training room exemplifies the creative expression of their new logo which reminds their staff of the company's desire to provide their small business clients with the support to "breathe a little easier and enjoy the journey" of business ownership.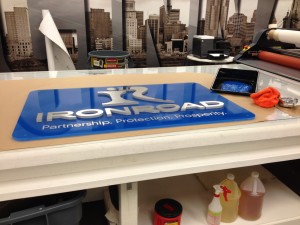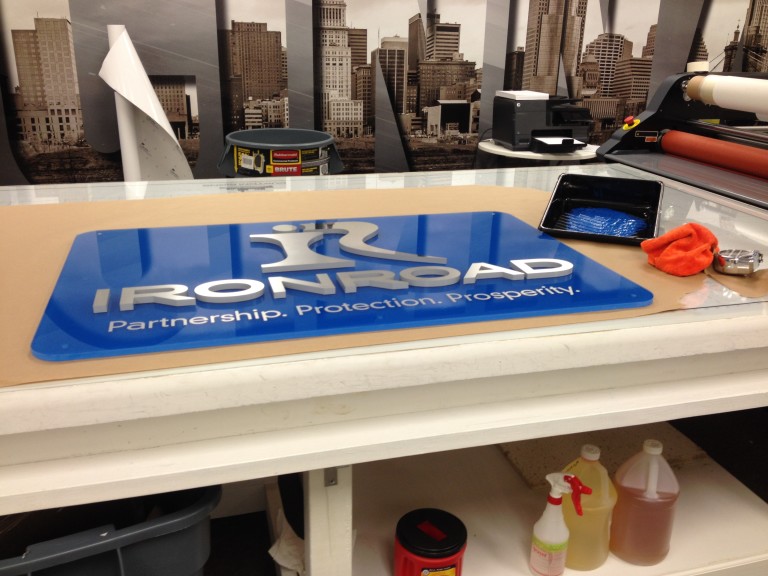 The receptionist sign is made from clear acrylic that has been back-painted with the company logo's Pantone blue. This color shows through the acrylic to provide a beautiful background for the dimensional letters. The dimensional letters are brushed aluminum and provide an exceptional contrast to the blue background. Aluminum vinyl was then applied to the acrylic underneath IronRoad's slogan. Contrasting polished aluminum was also incorporated into the unique logo, providing a great touch to this professional custom lobby sign.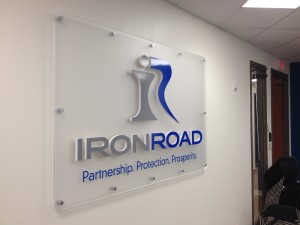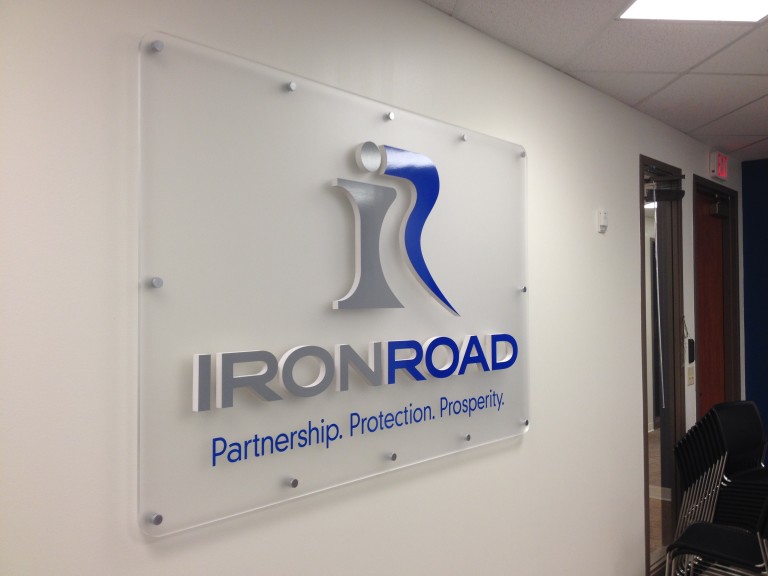 The training room sign is a much larger 4' x 8' frosted acrylic with cut white PVC letters covered in premium vinyl. The slogan, made from the same cut vinyl to match the company's Pantone colors, was applied to the frosted acrylic.
Both signs use 1" brushed aluminum stand-offs that change the look of lobby signs, giving them a high quality 3-dimensional look.
Cincinnati Custom Signs takes pride in the lobby signs they design and create. A quality, beautiful and professional-looking Lobby Sign is a great way to create the professional look and atmosphere desired for your office. Call us at 513-322-2559, or visited us at www.cincicustomsigns.com.