Product: Lobby Sign – Acrylic
Location: Cincinnati, OH
Client:  Skidmore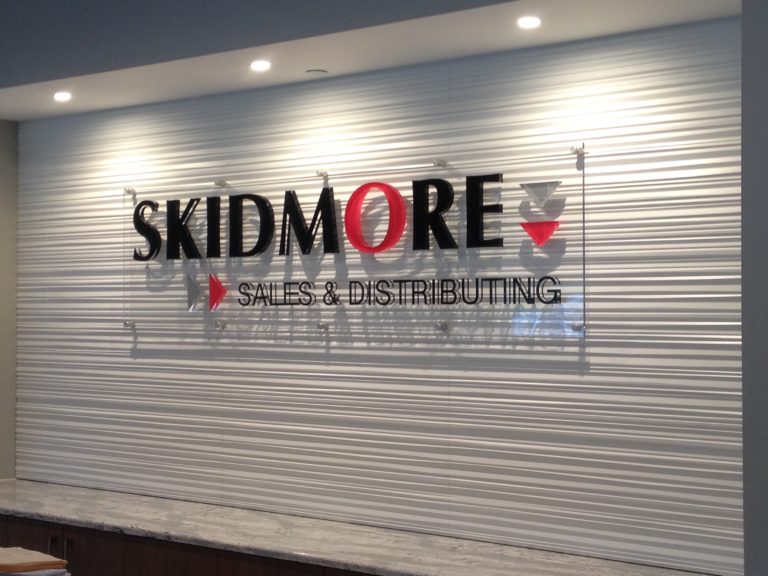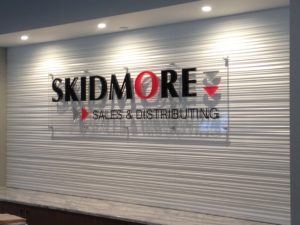 Skidmore Sales & Distributing is a family-owned business that leads the way as a distributor of ingredients for food processors and manufacturers. They came to Cincinnati Custom signs for a sign "facelift". Even though their current logo was nice and has historical relevance, they knew that it was time to make a change and keep up with the times.
Their design department came up with a new up-to-date logo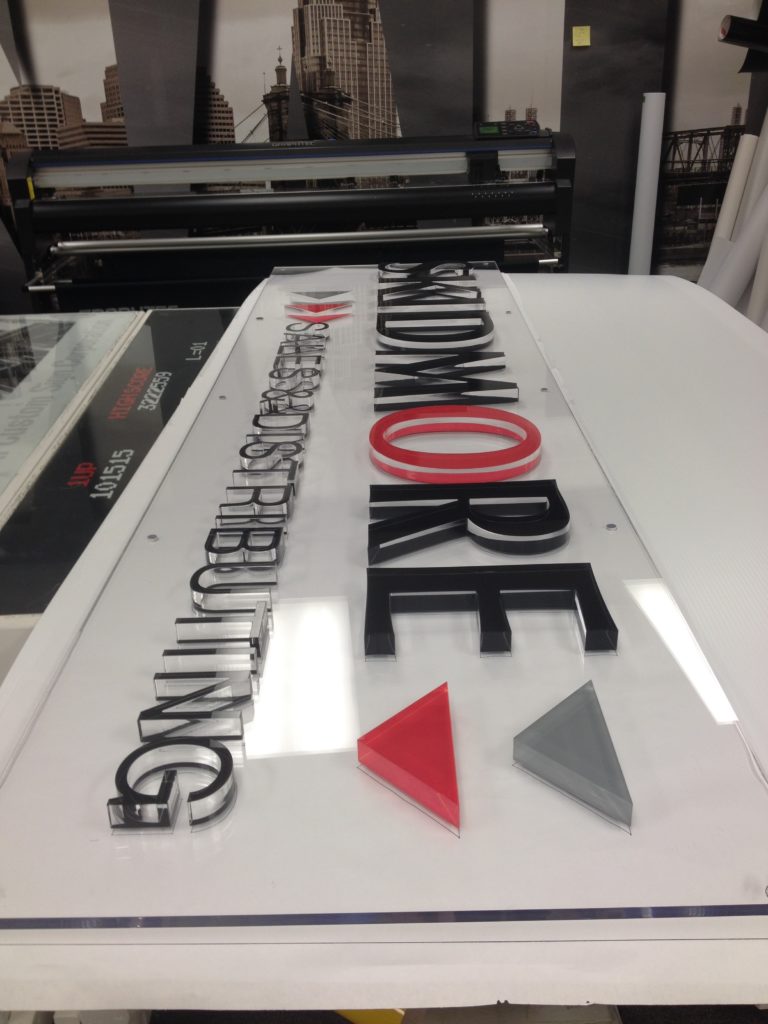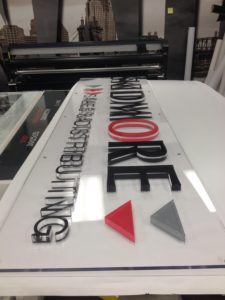 and wanted a lobby sign to match the modern look of their new logo. We worked with Skidmore to come up with a beautiful sign that looks amazing.
Our designer at Cincinnati Custom Signs work with the Skidmore designer and decided that Acrylic with standoffs was the way to go. We fabricated this sign using 1" acrylic that was back-painted with the color matched colors of Skidmore's new logo. These back-painted letters were attached to a ½" clear acrylic backer and the backer was attached to the receptionist's wall using brushed aluminum 1" standoffs.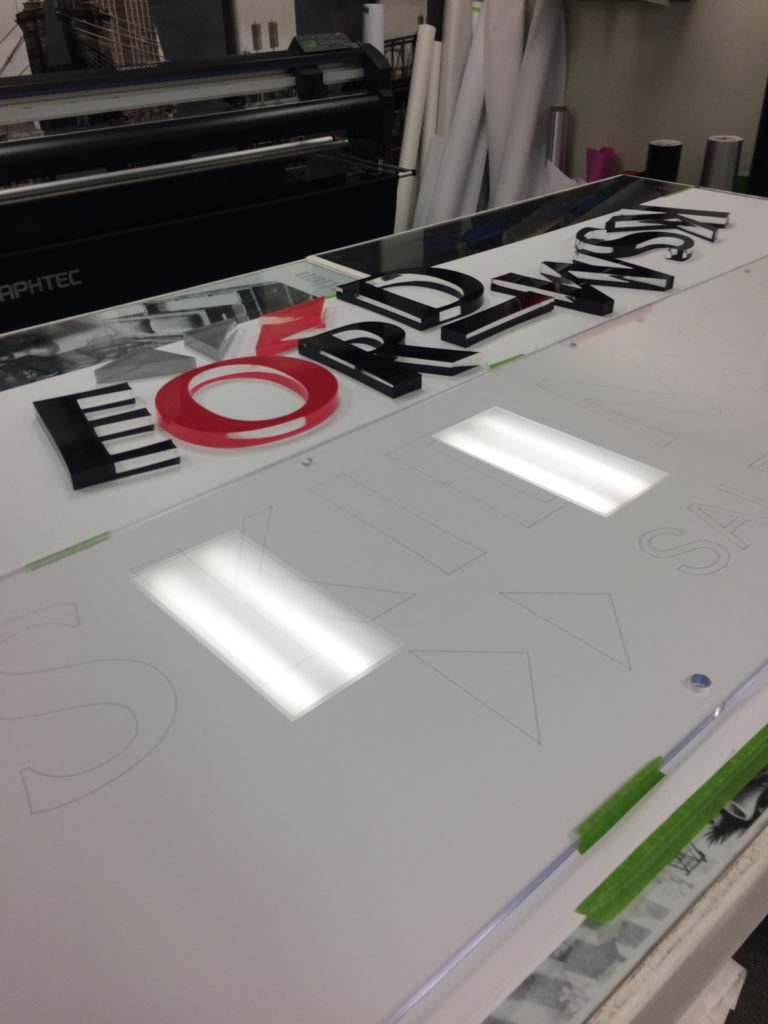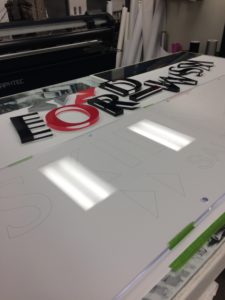 The letters themselves were laser cut to give each a polished and the backer was routed and the edges were polished. The sign looks as if it were made of glass and looks like a quality piece of artwork.
Mounting this sign on the unlevel wall was a bit of a challenge. However, the textured wall gives an added dimension of complex shadow from the overhead lighting.
Here at Cincinnati Custom signs, we can help you replace your older outdated sign with a new modern-looking sign to maintain the look of your image. We want to understand your situation and vision, work within your financial means and come up with the best solution for your project. No matter how large your project is, we will work with you to understand your needs and deliver highest quality solutions to accomplish your project within budget and in a timely manner. Please give us a call at 513-322-2559 or visited us in person at 2467 Crowne Point Dr., Cincinnati, OH 45241 or visit us virtually at www.cincicustomsigns.com so we can help you use your custom signage.