Product: PVC Dimensional Routed Letters
Location: Cincinnati, OH
Client: Happy Paws
The Happy Paws Stay & Play Family consists of a group of true animal lovers. Proud parents of 6 canines and various other family pets, we provide excellent care and attention and the ultimate customer experience for our guests and their families. We treat your four legged friends like family.
New Business – New Image
Validate your professionalism. Creating a brand in a competitive market is challenging and crucial. Cincinnati Custom Signs design graphics in accordance with the clients ideas in mind. Happy Paws selected an image that creates a clear picture of their services. The sign package includes store front signage, and window decals. Picture your business logo on a window.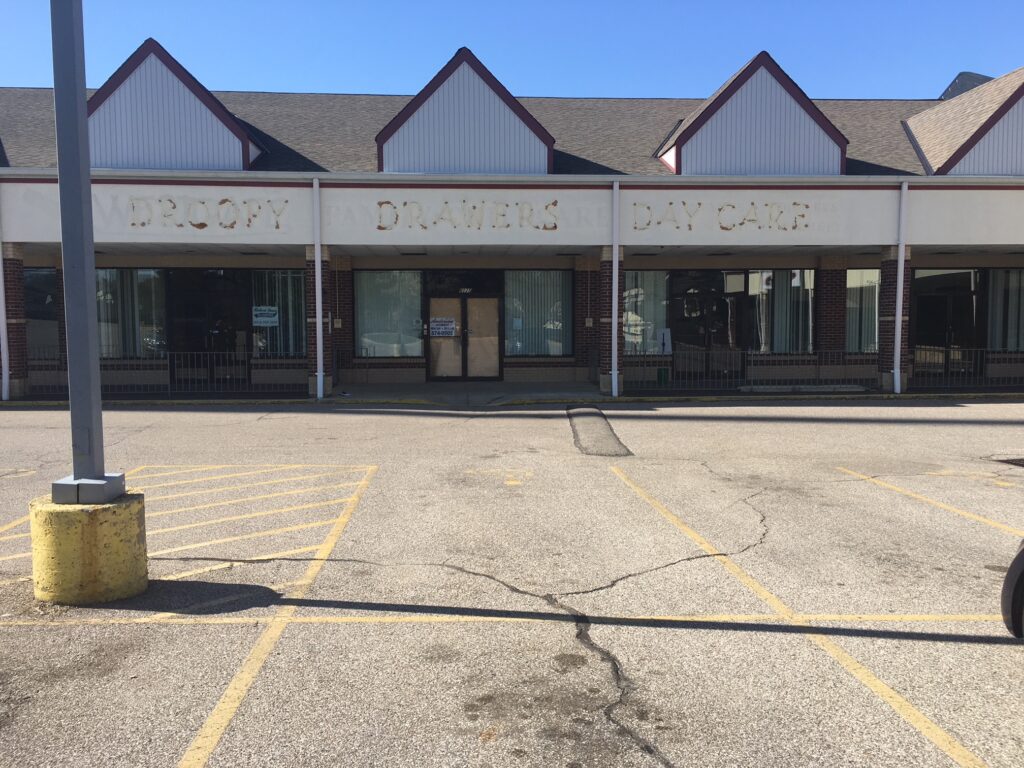 Show Us Your Personality
Your logo is a reflection of ambiance with art. Dimensional lettering gives a business aesthetic attractiveness. Happy Paws reflects fun and play in animal style. Happy Paws signage draws your attention with colorful pictographs and lettering. The logo is energetic, playful, and artistic.
Eye Level Prospective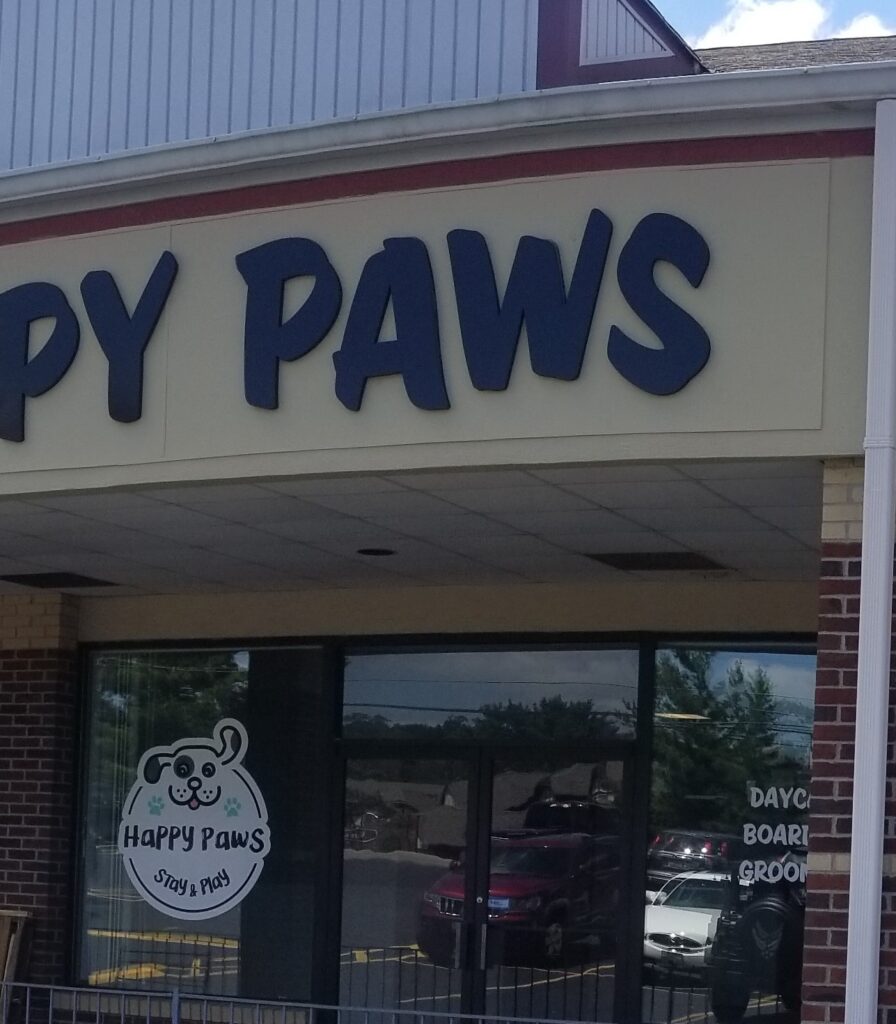 Windows are everywhere. Cincinnati Custom Signs creates graphics that's eye-catching and intriguing. Window signage provides an eye level perspective, letting passersby know where your business is located. Window graphics draw attention to sales and promotions.
Cincinnati Custom Signs is happy to help you design your next perfect and unique sign for your business ventures. Visit us virtually or feel free to call us at 513-322-2559. Drop by in person and visit our showroom. Our expert designers are happy to help you design your next project. We are located at 417 Northland Blvd., Cincinnati, OH 45240.