Product: Vinyl Graphics on Wardrobe for Franchises
Location: Cincinnati, OH
Client:  Tide Dry Cleaners (Agile Pursuits)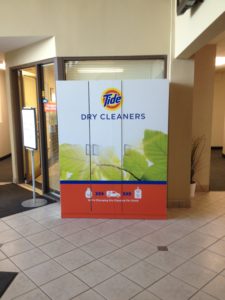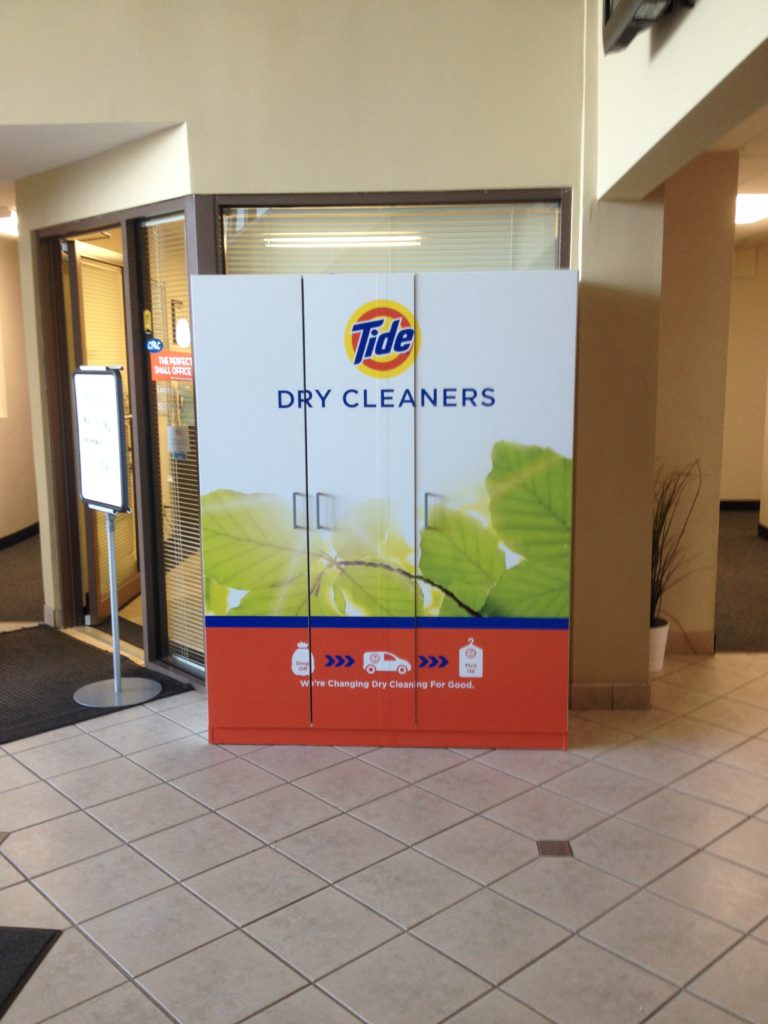 Tide Dry Cleaners is the well-known franchise owned by Agile
Pursuits (a Proctor & Gamble subsidiary). This company is headquartered in Cincinnati, OH and came to Cincinnati Custom Signs to prototype a wardrobe wrap for companies that use their services. These wrapped wardrobes are placed in customer facilities to easily identify where to put your clothes for their dry-cleaning services. Periodically, a Tide Dry Cleaners van will pick up the clothes and take them for service.
Tide Dry Cleaners provided the basic artwork to our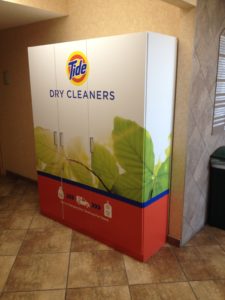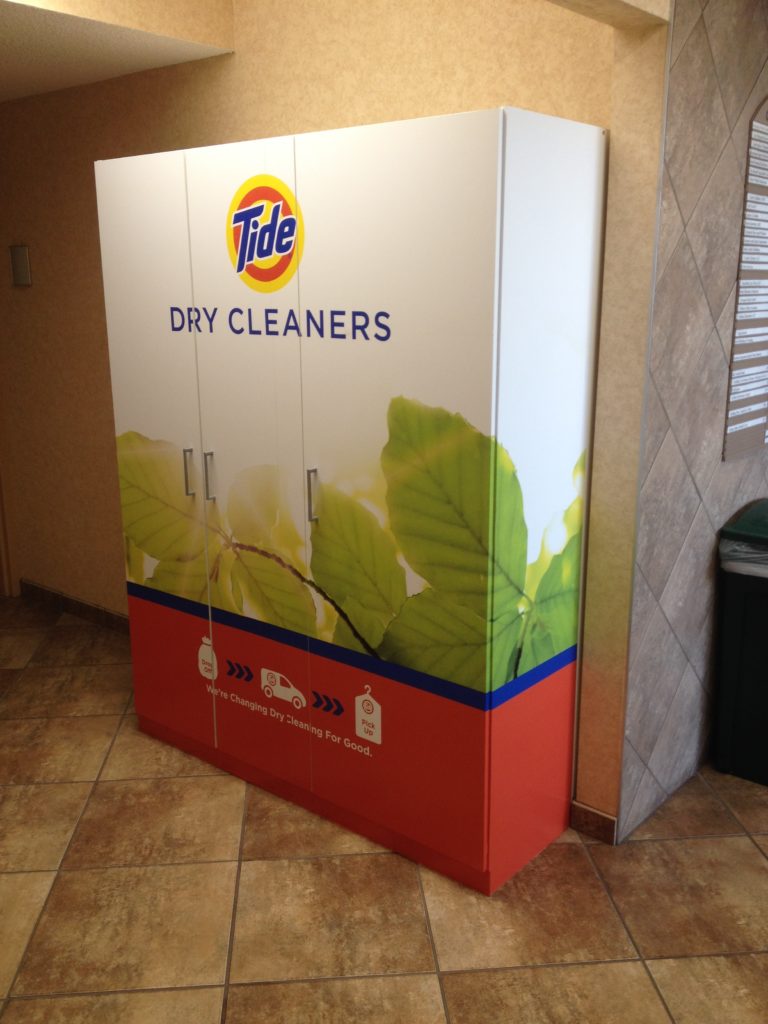 Graphic Designers at Cincinnati Custom Signs and we assisted with the layout and sizing of the graphics. We used a high-quality, long- lasting vinyl to print the graphics using our HP 360 latex printer. The results were a vibrant color that made a very attractive and a very useful wardrobe. Tide Dry Cleaners hope to roll this concept out to many companies which will provide a user-friendly access to their services.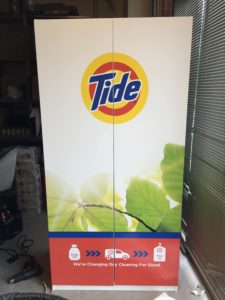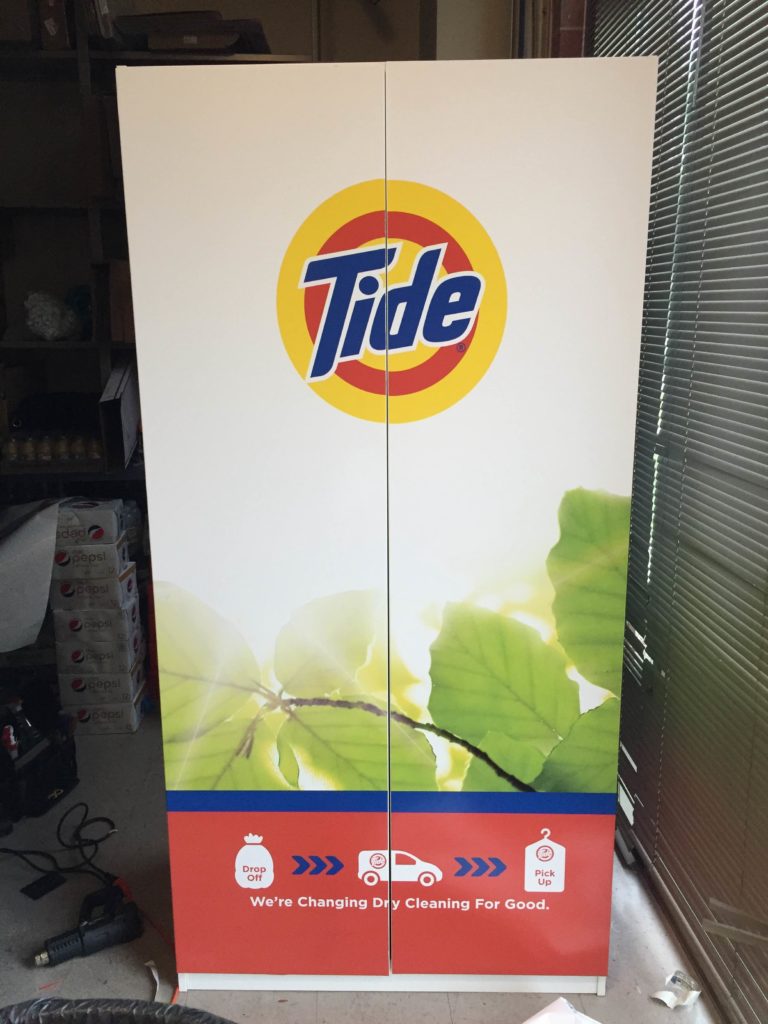 Cincinnati Custom signs will be there to roll this project out nationwide. We can handle any nationwide project no matter how many franchise units or office sites your company may have. Our team will make it happen.
Here at Cincinnati Custom signs, we can help you create all your signage needs no matter small or large your company is. We want to understand your situation, work within your financial means and come up with the best solution for your project. We will work with you to understand your needs and deliver the highest quality, lowest cost solutions to accomplish your project within budget and in a timely manner. Please give us a call at 513-322-2559 or visited us in person at 417 Northland Blvd., Cincinnati, OH 45240 or visit us virtually at www.cincicustomsigns.com so we can help you use your custom signage.