Product: Fleet Graphics
Location: Cincinnati, OH
Client:  Universal Windows Direct of Cincinnati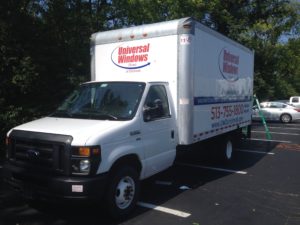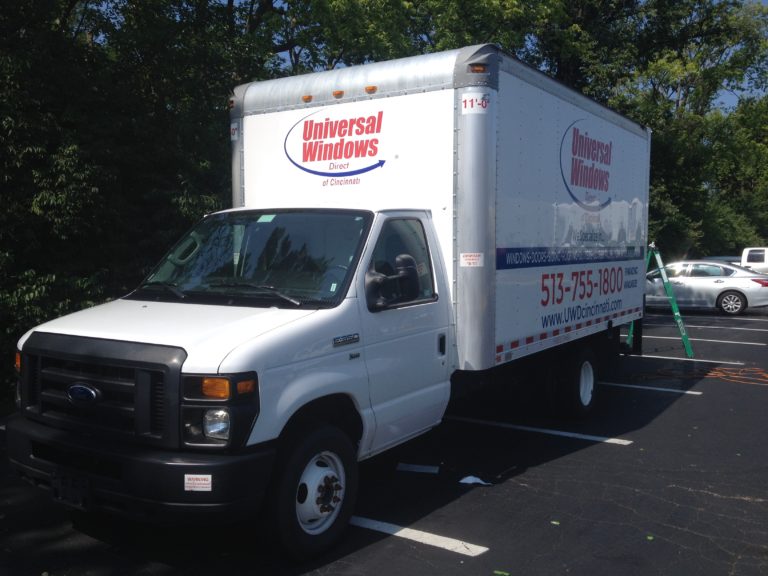 It's widely known that vehicle graphics are one of the best ways to advertise your company. This is especially true when you have a fleet of delivery trucks, service vehicles or sales vehicles. These types of vehicles spend a lot of time on the road and can be a powerful marketing tool. In a city such as Cincinnati, a vehicle with graphics can accumulate 30,000 – 70,000 impressions every day. The ROI on vehicle graphics can be substantial.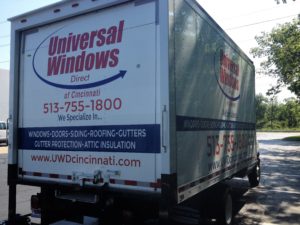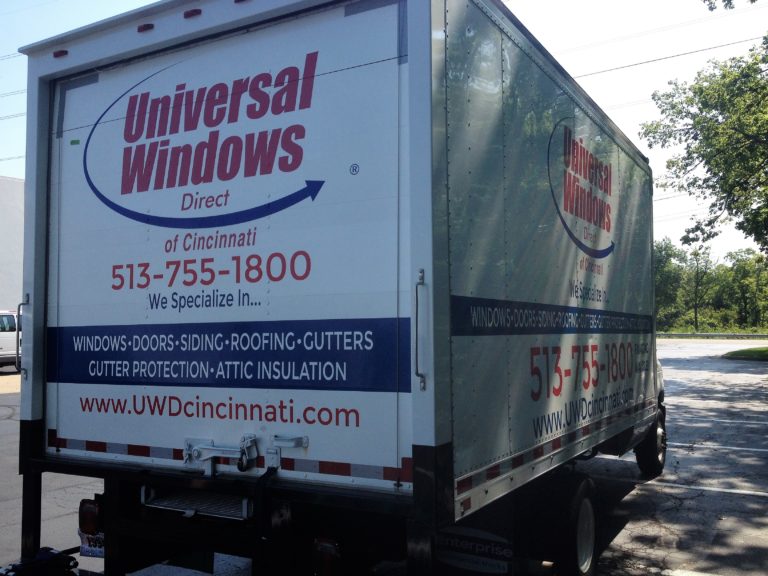 Part of the ROI calculation is the investment. There are many alternatives when it comes to vehicle graphics. From a simple decal to a full vehicle wrap, the prices can vary substantially. Full vehicle wraps can be quite costly but often are a great investment if they are designed properly. However, partial wraps can be just as effective and cost a fraction of a full wrap depending on the percentage of the vehicle that is covered. Partial wraps or decals designed to have a high contrast with the color of the vehicle can stand out and get the attention necessary for a company to stand out from the crowd.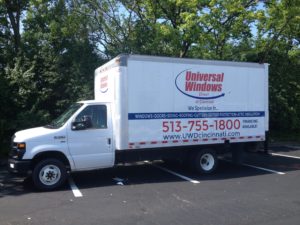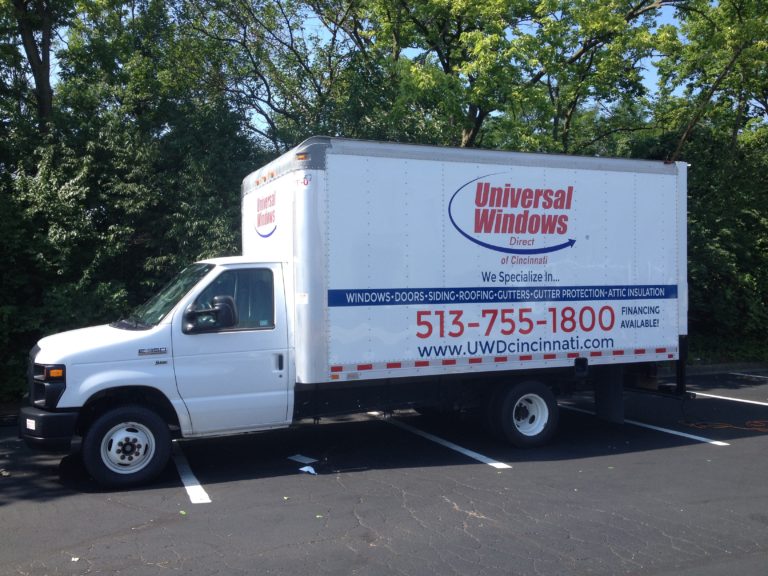 Universal Windows came to Cincinnati Custom Signs wanting a cost-effective way to advertise their company on their delivery trucks. Our graphic designer used their logo, tag lines and other information to come up with effective graphics for their company. The white background provides a nice high contrast and makes the graphics really pop.
Here at Cincinnati Custom signs, we can design your fleet graphics with your image and budget in mind. We want to understand your situation and vision, work within your financial means and come up with the best solution for your signage. No matter how small or large your fleet is, we will work with you to understand your needs and deliver highest quality solutions to accomplish your goals within budget and in a timely manner. Please give us a call at 513-322-2559 or visit us in person at 417 Northland Blvd., Cincinnati, OH 45240 or visit us virtually at cincicustomsigns.com so we can help you create the image that truly reflects the quality of your business.