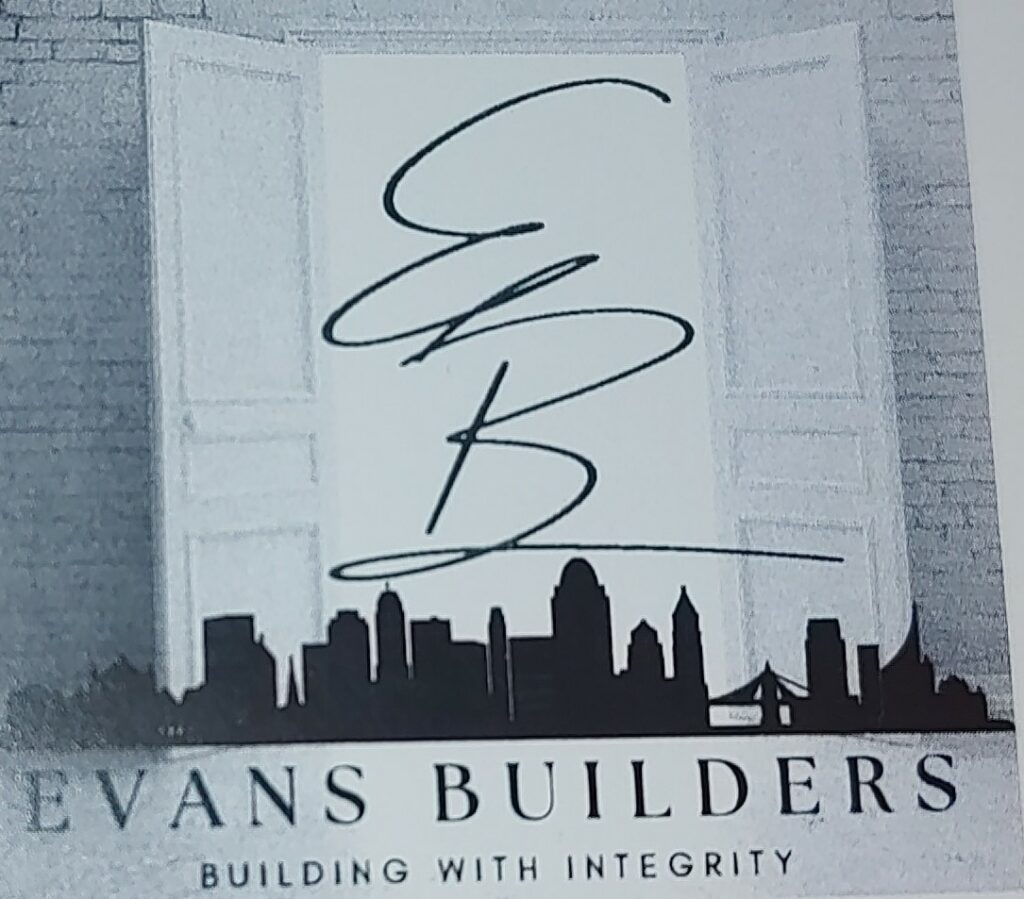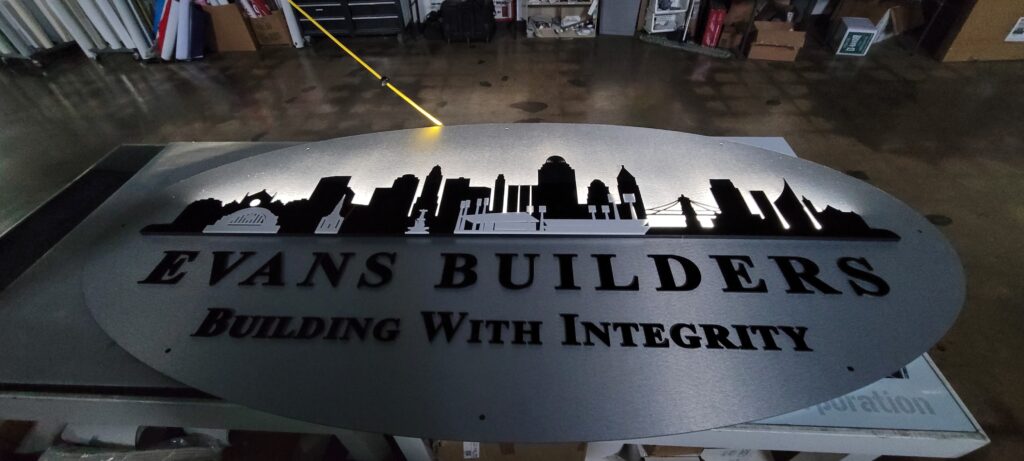 Building With Integrity
Evans Builders of Newport Kentucky has served the Tri-State area since 2022. As a new company, they desired signage that best represents the integrity and distinctiveness of their business.
Cincinnati Custom Signs was entrusted to design a sign for Evans Builders LLC. Our project manager went to work with a business card and our client's vision to create an original, beautifully incorporated backdrop of Cincinnati, complete with iconic landmarks that best represents the Queen City.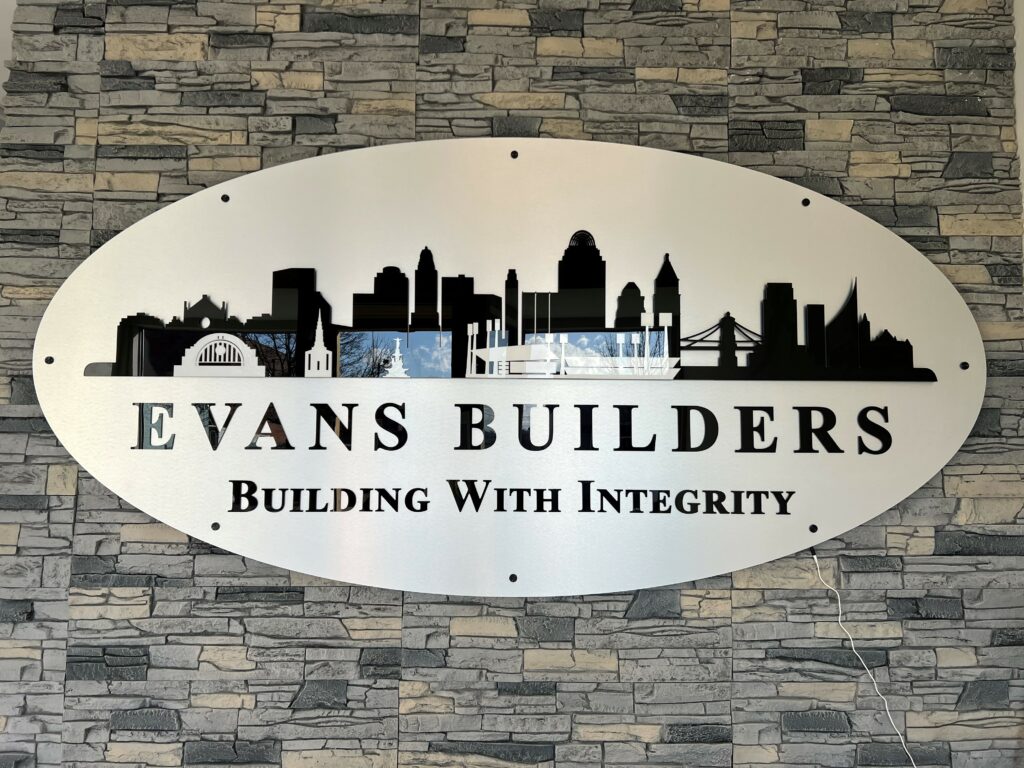 Evans Builders sign accentuates the iconic landmarks that are noteworthy due to their architectural characteristics and historic associations to Cincinnati. Building with Integrity – Evans Builders tag line is highlighted in their signage.
The sign is strategically mounted on a faux brick wall, and measures four feet by nine feet with LED lighting designed to light up the cityscape. The visibility from the street and captures your attention.
Faux Structures
Faux panels are made of a foam composite. Faux stone panels' greatest advantage: they are easy to apply, requiring no mortar or grout. Faux stone applies with glue. Faux Stone or Brick is a great option for both exterior and interior decorating, adding texture and color to pretty much any wall. Faux panels are less expensive with little to no upkeep. There is a downside to Faux Panels, as its not recommended for high traffic areas as they don't absorb impact and can be easily damaged.
Acrylic
Acrylic adds elegance and clean sharp lines and a special solid look to your project while providing strength, structure, and durability to any sign.
The Cincinnati landmark icons are cut from white acrylic that complement the black opaque acrylic cityscape background. The sign itself is brushed aluminum composite (ACM) and gives the sign an industrial look that emphasizes character, design and construction.
Acrylic signs are excellent choices for a simple yet beautiful look for any office, business, or professional setting. They are 100% customizable and one of the best ways to showcase your logo or brand.
Acrylic signs are made from a cast polymer that is colorless, durable and transparent. Acrylic is a perfect substitute for traditional glass. Because of their depth, clarity, and beauty they are often used as lobby, directional, and architectural signage.
Significance starts With a Sign
Cincinnati Custom Signs offers custom designs and options for any budget. Visit us in person at 417 Northland Blvd., Cincinnati, OH 45240, we'd love to meet you and help build your new sign. Or give us a call at 513-322-2559. Cincinnati Custom Signs offers ideas and information to help you create the quality image that truly reflects your vision, and desire for your sign project. We look forward to working with you.