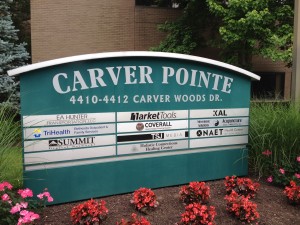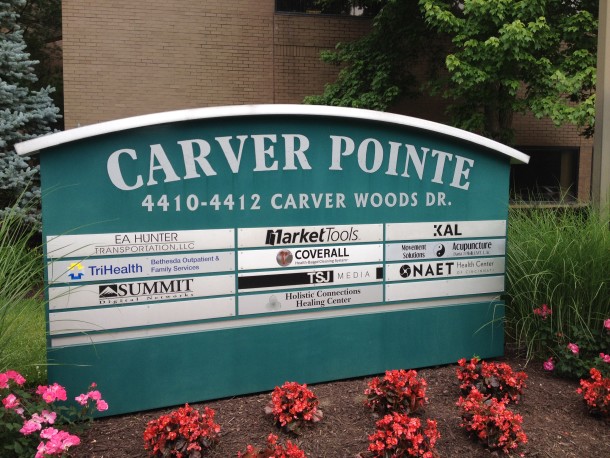 Product: Directory Board Signage
Location: Cincinnati, Ohio
Client: REM Group
REM Group, a real estate management company, brought in a new tenant to their Carver Pointe facility. As a result, they contacted us at Cincinnati Custom Signs to update their indoor and outdoor directory signage. We were happy to help them out!
Cincinnati Custom Signs specializes in providing our clients with premium products and service that complement their business' location, setting, and brand. Our expert design team is on hand to aid in the development of a sign investment that will fully satisfy the needs of our clients. Clients may choose from high resolution imaging, custom color combinations, and many other personalizing options to create the custom piece that broadens the visibility their company deserves. Like REM Group, reach out to us today and we will begin planning the sign package perfect for your business!
In the image above you will see the completed exterior directory sign. Our client was pleased with the new modernized product! In the image below right is a photo of the aluminum signage during fabrication. Since our new location in Sharonville – Cincinnati was being readied for our opening later this month this project was completed in-home. The photo below and to the left is a completed image of the indoor directory, which will help in the ease of navigation around the facility by the public.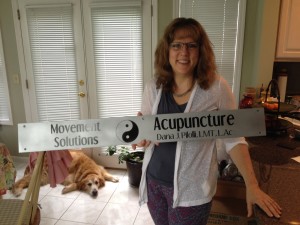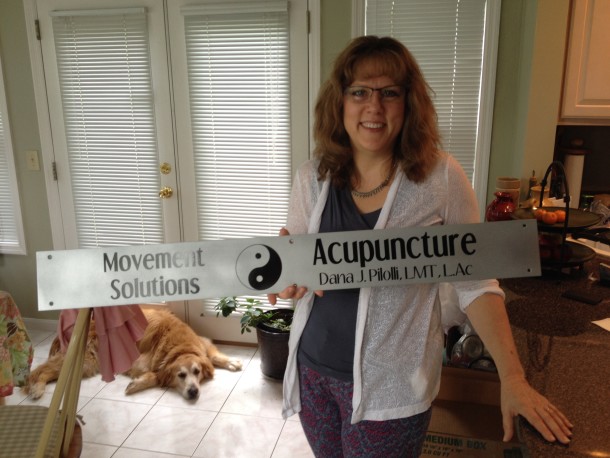 The first challenge we rose to was replacing the indoor directory signage for our client. Cincinnati Custom Signs decided to utilize 3M 7125 Cast Vinyl to complete the sign. This material will add to the sign's longevity and visual appeal. The lettering used was clear and legible, while maintaining a classic aesthetic. For the exterior directory signage update, we were able to utilize the framing and the large aluminum substrate that remained in to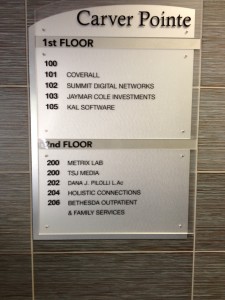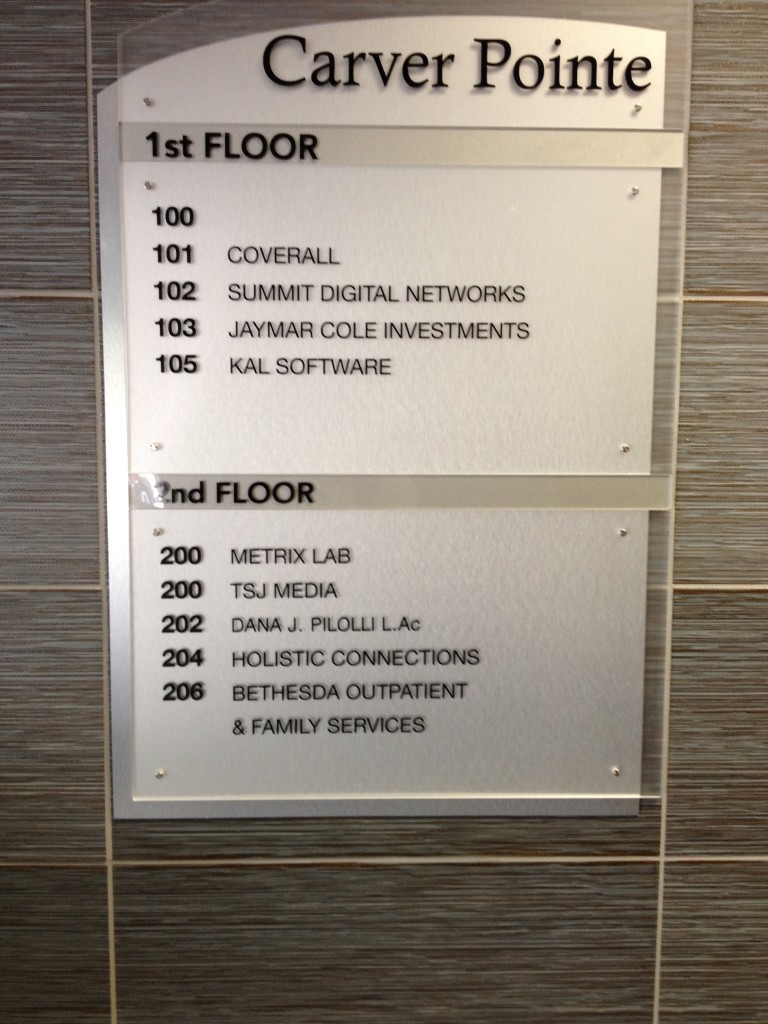 p quality, thus saving our client's budget. We stripped the aluminum, repainted it with a professional grade custom metallic paint, and left it to cure for a few weeks. Our clients were pleased with the results of their sign investment and the success in which their needs were met!
Do you have any questions about directory signage? Would you like to learn more about the other products and services we offer? Contact us today, and we will get you started on your sign journey!