Product: Wayfinding and Directional Signage 
Location: Florence, KY
Client: Florence Baptist Church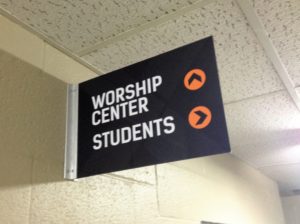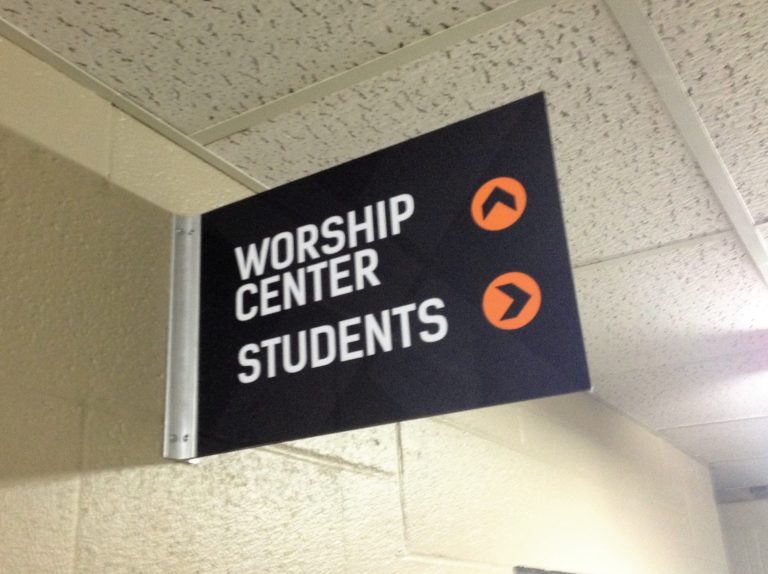 Wayfinding and directional signs are an essential part of any community building, neighborhood or city. Without wayfinding and directional signage, people would simply not know where to go; and without the right signage, the end result is the same.
We have all been driving down the road looking for our destination and can't find it because the proper signage wasn't present. There could be several reasons for this problem. The sign may not exist at all, the sign wasn't positioned correctly on the property, or perhaps, the text was just too small to read or written in a hard-to-read font. Regardless of the reason, the result is the same. Frustration, delays, or the intended user of the sign simply turns around and goes home.
Florence Baptist Church is an ever-expanding church and has recently opened a satellite campus. As they prepared for the first functions for their new site, they realized the importance of easy-to-read and well-positioned directional signs. Many people would be entering this building for the first time and would quickly need to know where to go.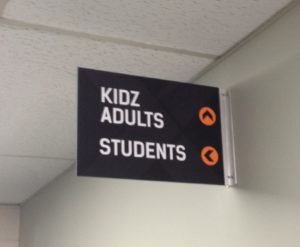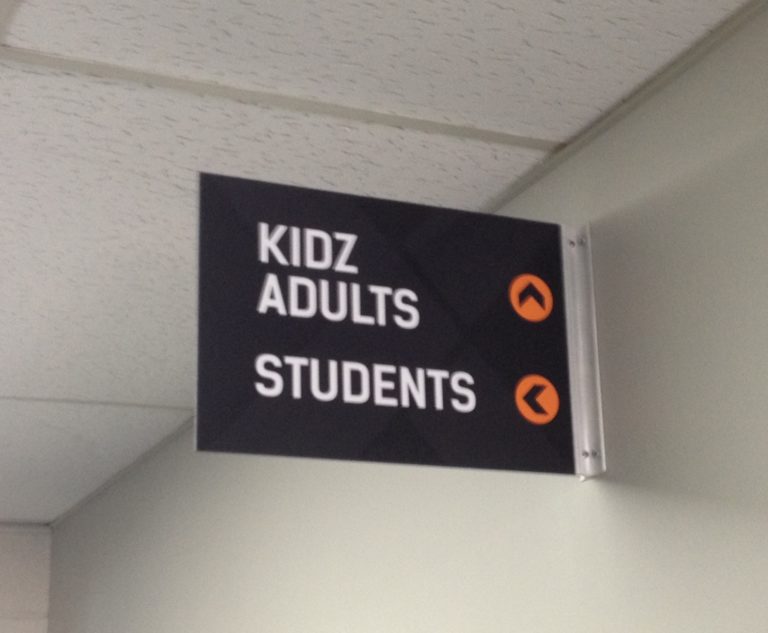 Matching the Florence Baptist branding, Cincinnati Custom Signs made the directional signs of 3/16" black PVC with high contrast cut vinyl. These projecting signs were attached with direct mount blade brackets. Special care was taken to position these signs where the people would naturally look for direction.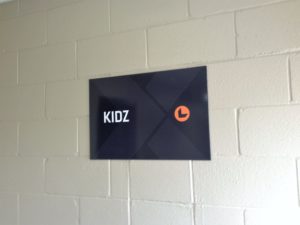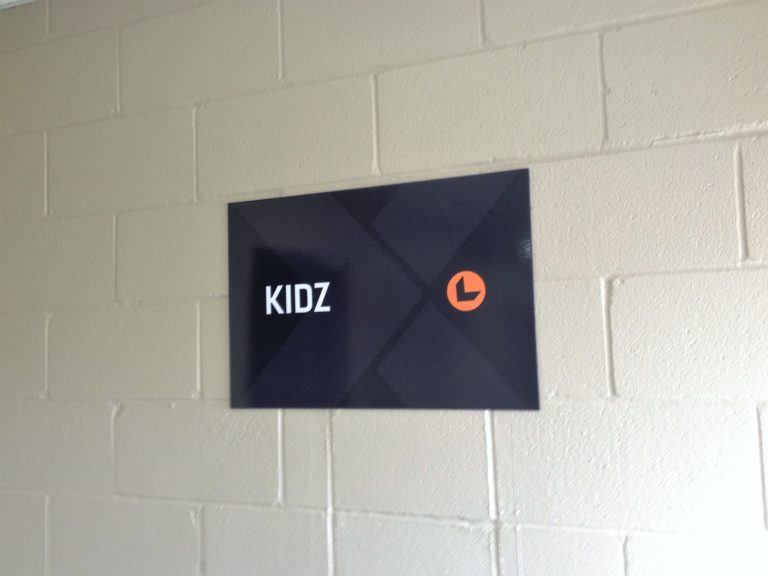 Wayfinding and directional signage comes in all shapes and sizes for use indoor and outdoor. These signs are an essential part of any organization; from an outdoor sign pointing toward a destination miles down the road to internal signs that identify rooms down the hall. Come by our show room at Cincinnati Custom Signs to talk to us about your directional and wayfinding needs.