Product: Illuminated Monument
Location: Cincinnati, OH
Client: Dever Dental
Dever Dental has provided high quality dental services for over four decades to families in the greater Cincinnati area. They needed a monument sign for higher visibility to enhance their services. Find out more about their long established dental practice by visiting their website at www.deverdental.com.
Why update your sign?
The company chose to update their sign to reflect the atmosphere of the company and replaced the pole sign with a monument sign that integrates well with the landscape.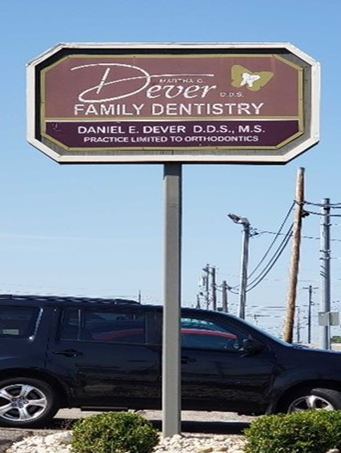 We removed the pole sign by using a crane truck, then installed a 4" steel pole along with a reinforced 4" foundation that supported the columns and the new monument signs for high visibility monument signs . We then welded the sleeved sign into place over the pole.
Sign Details
The signage cabinet (48" x 72") is seated on the fabricated foundation and encased in posts fabricated from Gemstone Faux Stone in Northern Slate (60" x 112") to give it great curb appeal. The Gemstone Faux Stone in Northern Slate masonry stone gives the look of prestige, and class as well as holds its value with a 25-year warranty. Faux Stone Veneer Panels and Faux Stone Caps complemented the design. The cabinet (12" deep) with H bar to split faces. The white polycarbonate flat faces are lit with LEDs and the single pole is mounted in the middle of the cabinet.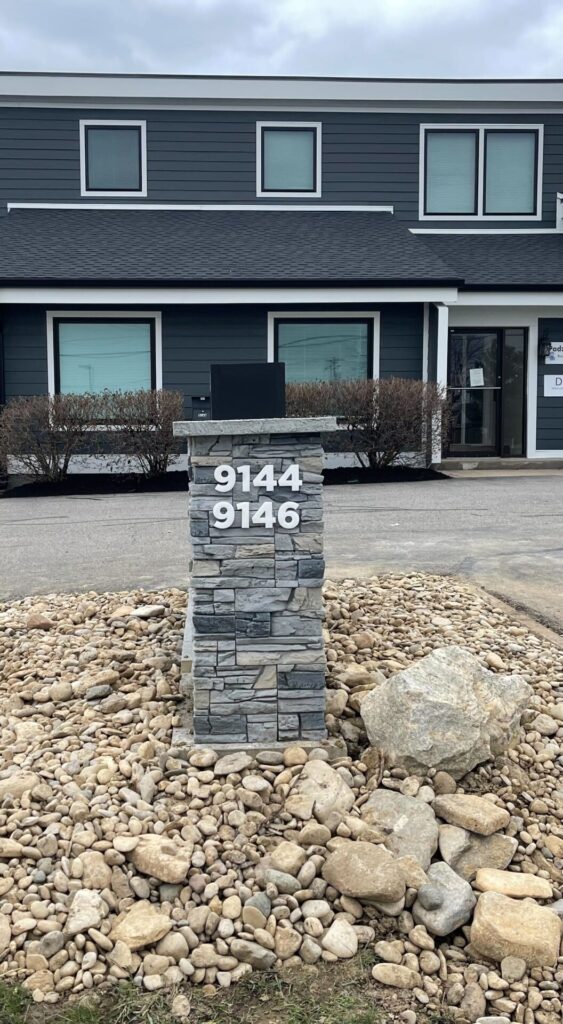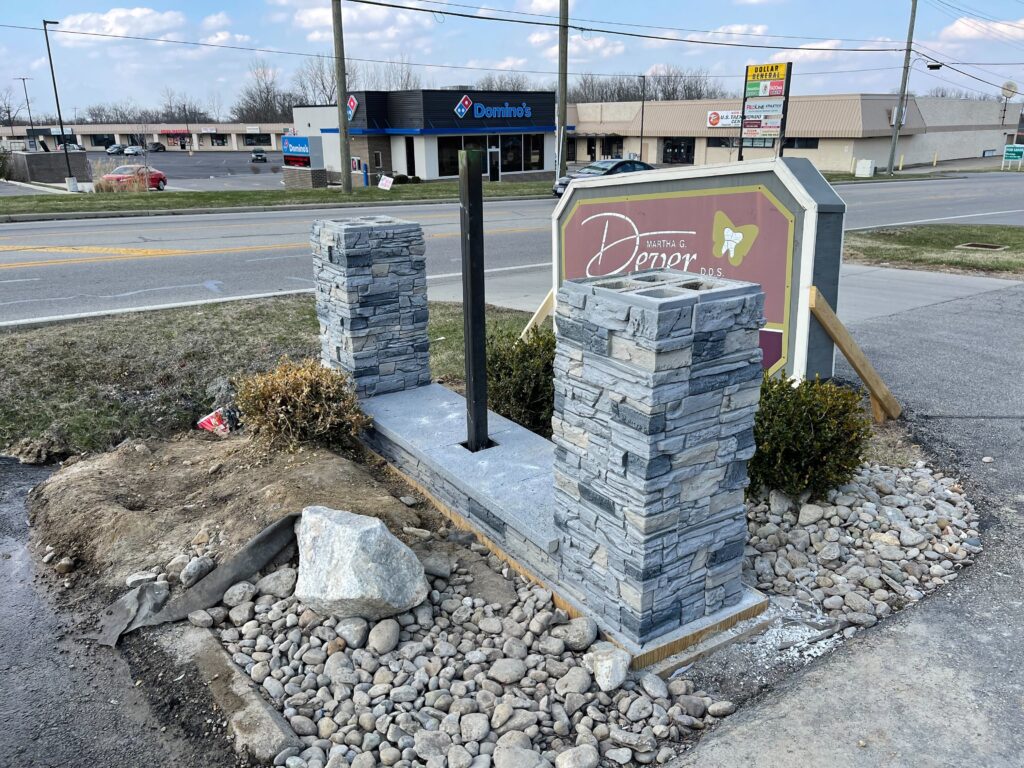 The new monument sign serves both businesses with visible addresses (48" x 20"). The newly designed monument sign captures your attention at eye level and gives the look of class and richness. Both the design and the cost of the entire project pleased our client.
Cincinnati Custom Signs can help you design your next perfect and unique sign for your business ventures. Please visit us virtually or feel free to call us at 513-322-2559. You're always welcome to come by in person and visit our showroom and talk to our expert designers. We are located at 417 Northland Blvd., Cincinnati, OH 45240.