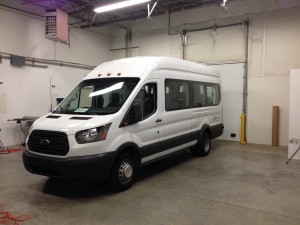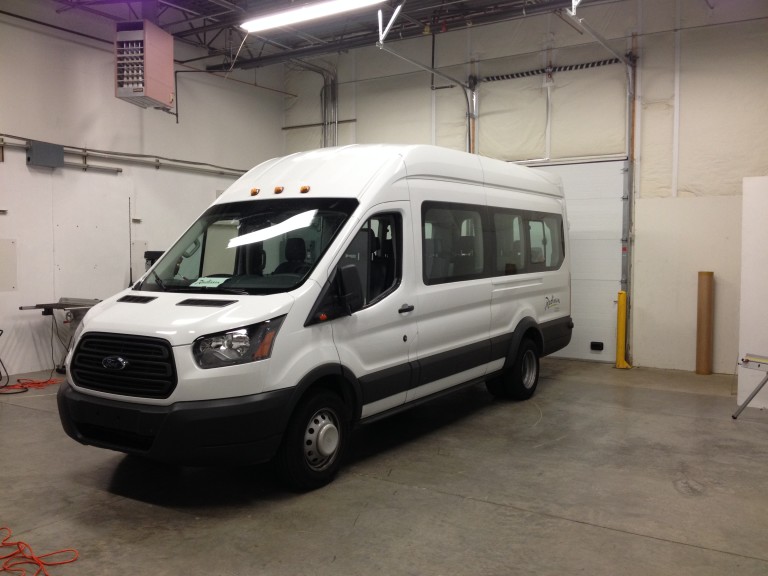 Product: vehicle graphics
Location: Cincinnati, Ohio
Client: Radisson
The world of mobile marketing can bring your business a multitude of advantages that range from brand exposure to increased customer recognition. The largest advantage is that vehicle graphics and wraps offer a limitless amount of customizing opportunities. You can choose first the location. We offer both side and back graphics for viewing in any direction. Next is the option of image. You can go with your company's logo, brand, theme, or even allow us to come up with something that fits your business's feel. Other things to consider are whether you want temporary graphics with magnetic installation or a long term wrap feature. The choices are yours; we have the experts on hand to help you along the way!
Recently, Radisson contacted our experts at Cincinnati Custom Signs to design, fabricate, and install a custom graphic package for their new shuttle van. You can see in the photos that are featured above and below, that the package was a complete success! Our team met with the client to gain insight into the prerequisites for this project. The size, fonts, colors, and graphic placement was all very precise to ensure compliance with Radisson's brand. With this new graphic package, our client will be able to gain valuable impressions with the public, and be easily recognized within the community.
At Cincinnati Custom Signs, we are a company that is in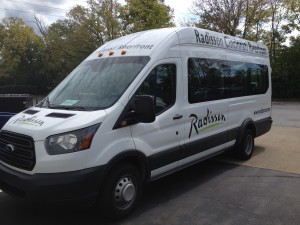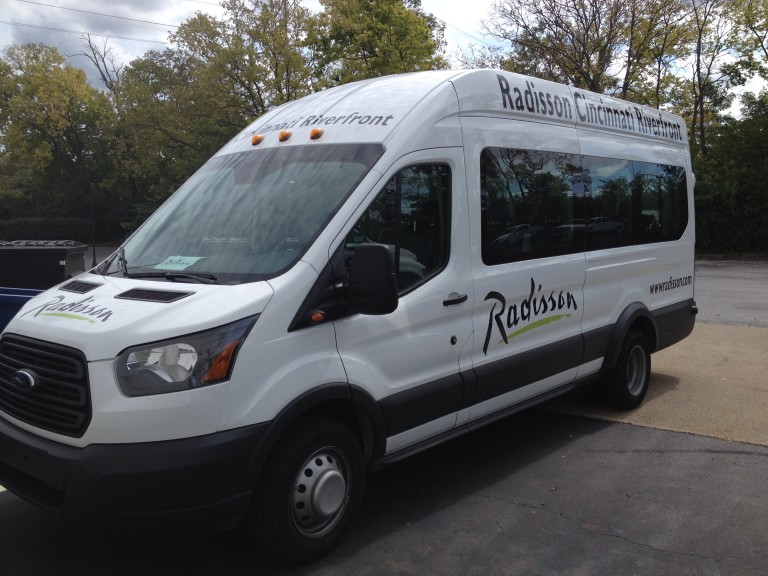 vested in the development of complete marketing packages that fully meet the goals of our clients. We utilize the latest in fabrication equipment, and materials to ensure your products are long-lasting, effective, and affordable. Schedule a consultation today, and we can go over the specific needs of your business and the best way to tackle those needs head on! We are located in Cincinnati, OH, and we encourage you to visit our showroom to see examples of the premium signs and graphics that our team offers. Take advantage of the innovation in the sign industry today, and start your next sign journey!
Do you have any questions about the recent project completed for Radisson? Would you like to learn more about vehicle graphics or wraps? Contact Cincinnati Custom Signs today, and we will put you on the path to a custom sign solution!