Product: Custom Door Signage
Location: Cincinnati, OH
Client: Proctor & Gamble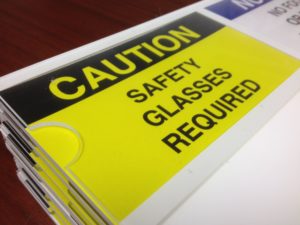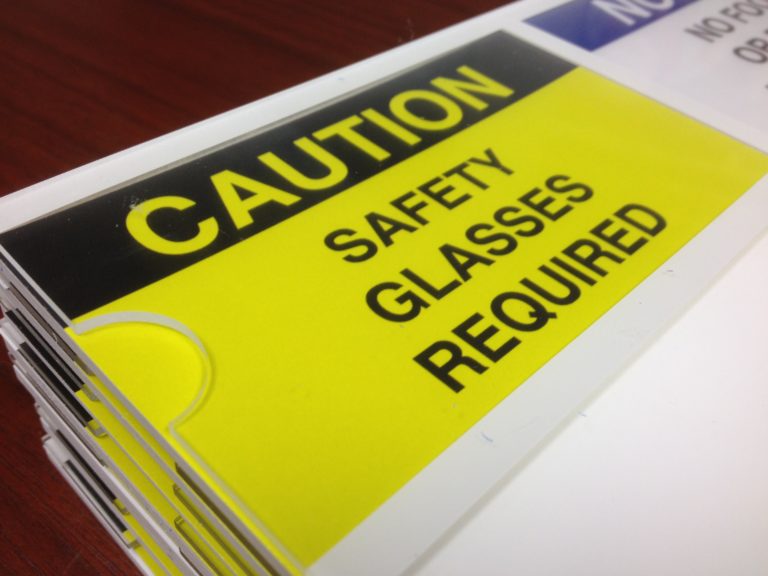 Proctor & Gamble came to Cincinnati Custom Signs with a custom project. For safety reasons, they needed a specialized door sign with 4 card slots to hold safety cards for the room. And they needed a lot of them. We assembled a team to tackle the task. Our designers and production staff came up with a 3-layered sign holder that would be perfect for the project.
We started by routing an opaque white acrylic that would be the foundation for the sign. Acrylic is a versatile plastic that gives a glass look but does not have the same fragile properties as glass. It can be routed or laser cut which results in a precisely finished look to your sign.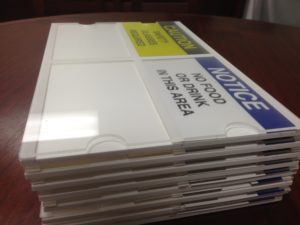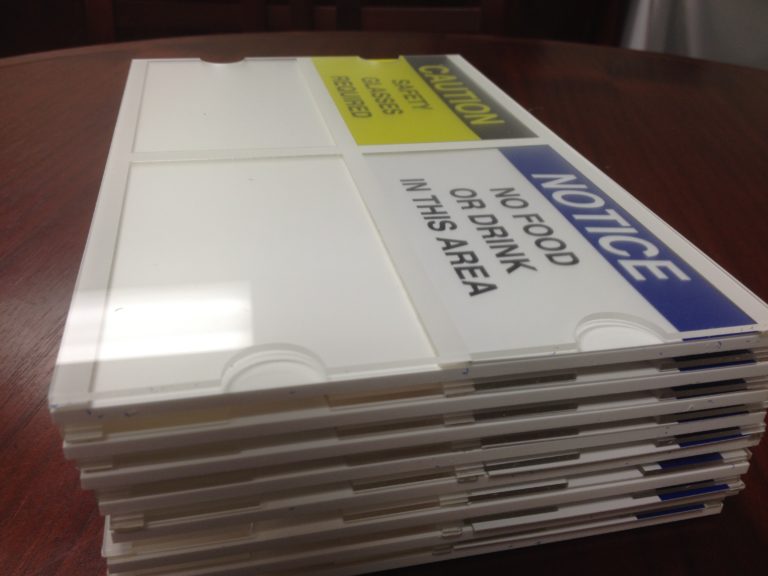 The interior dividers would then be made of clear acrylic having the necessary thickness so that the inserts can be taken in and out as desired. This acrylic, due to the thin nature of the necessary cut was laser cut for the perfect fit. Prior to the laser cut, we applied double-sided 3M VHB tape to both sides to adhere to the other layers.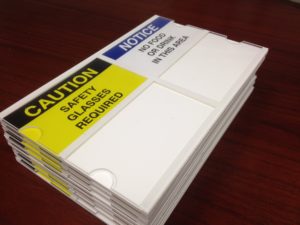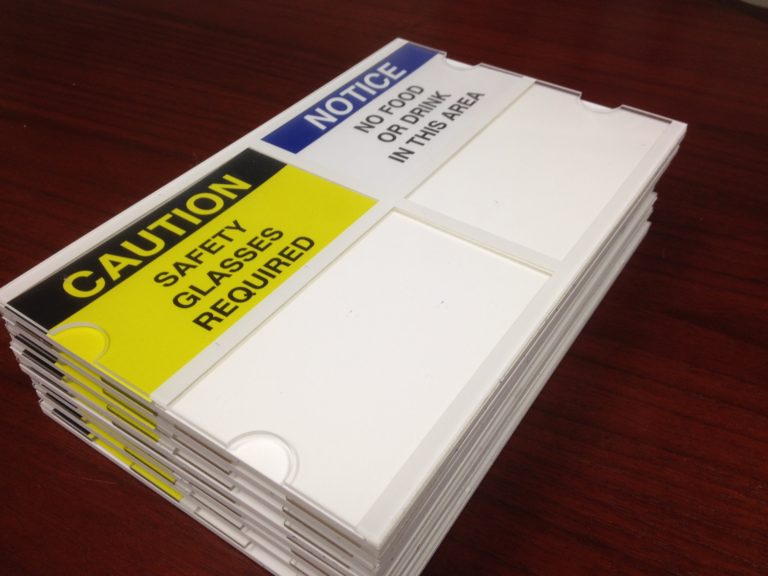 A top layer of routed clear acrylic would be the final piece. The thumb holes would be necessary to easily change out the sign cards. This clear acrylic would be backed with cut vinyl to give the 4 card slots a sleek nice look.
After several hours of assembly, the product turned out to be exactly what the customer needed. Our versatility, ingenuity, and technical skills were fully used with this custom project.
Here at Cincinnati Custom signs, we can help you create all your signage needs. We want to understand your situation, work within your financial means and come up with the best solution for your project. We will work with you to understand your needs and deliver the highest quality, at the lowest cost to accomplish your project within budget and in a timely manner. Please give us a call at 513-322-2559 or visit us in person at 417 Northland Blvd., Cincinnati, OH 45240 or visit us virtually at www.cincicustomsigns.com so we can help you use your custom 0signage.