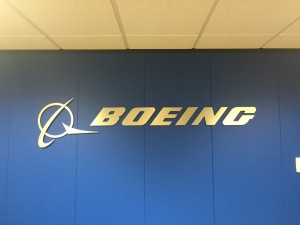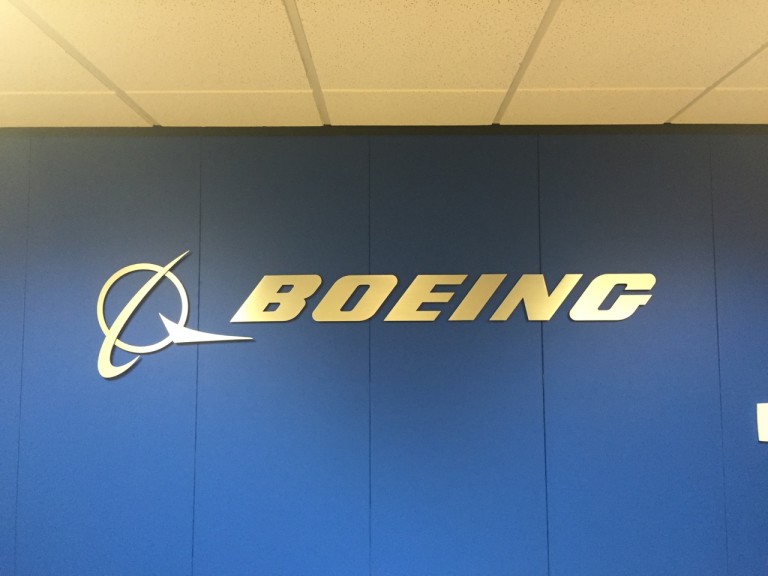 Product: Lobby Sign
Location: Cincinnati, OH
Client: Boeing
With so many different choices at your disposal, it can be difficult the right marketing tools for your specific needs. Our team at Cincinnati Custom Signs is on hand to help precisely with that. First consider your goal with your product. Do you need to display pertinent information to your consumers, are you looking to promote sales, events, and specials? Have you been trying to widen the range of exposure that your business receives in the community? All of these are good reasons for needing a sign or graphic solution, and we happen to have a sign in mind to help!
When Boeing came to us with a need for a large interior sign for their new engineering site. After a consultation with the project manager, we were able to collaborate ideas for a custom lobby sign utilizing the existing logo of our client. As you can see in the image above, the final product was a complete success. It will draw attention to the brand Boeing represents, and gain a lasting impression with those who enter the facility. We used vertical brushed low-gloss aluminum in the construction of the sign, and then installed it with ¼" spacers mounted to studs. This design allows for a dimensional styling that is both modern and professional. Our client was pleased with the results, as was our team!
Cincinnati Custom Signs is a company that is invested in the development of a custom package that will fully meet the advertising goals of our clients. We will strive for longevity with your products, as we utilize the highest grade of materials and equipment in the fabrication of your custom signs and graphics.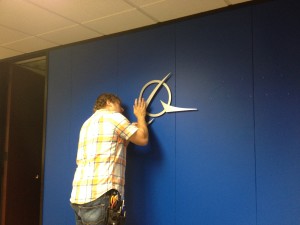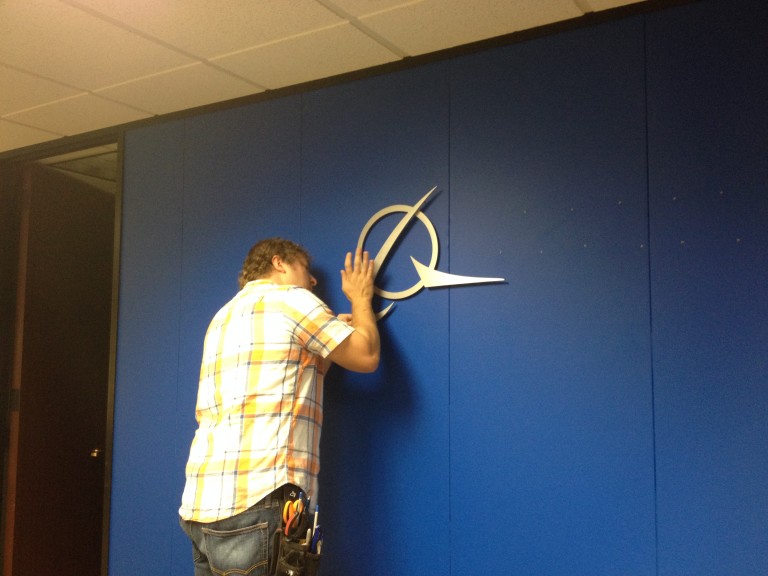 Beyond the construction of your signs, the installation will be held to the same high standards. Our professionals will install your package in the way that best compliments your business's location, aesthetic, and marketing goal! We service the surrounding areas of Cincinnati, Ohio. Come into our showroom today, and we can share the advantages available to your company with a custom sign or graphics package today!
Would you like to learn about the other recent projects of our expert team? Do you want to see examples of custom signs that can benefit your business? Reach out to us today, and we will be happy to put you one step closer to your marketing success!