Product: Construction Signage
Location: Cincinnati, OH
Client: Hi-5 Construction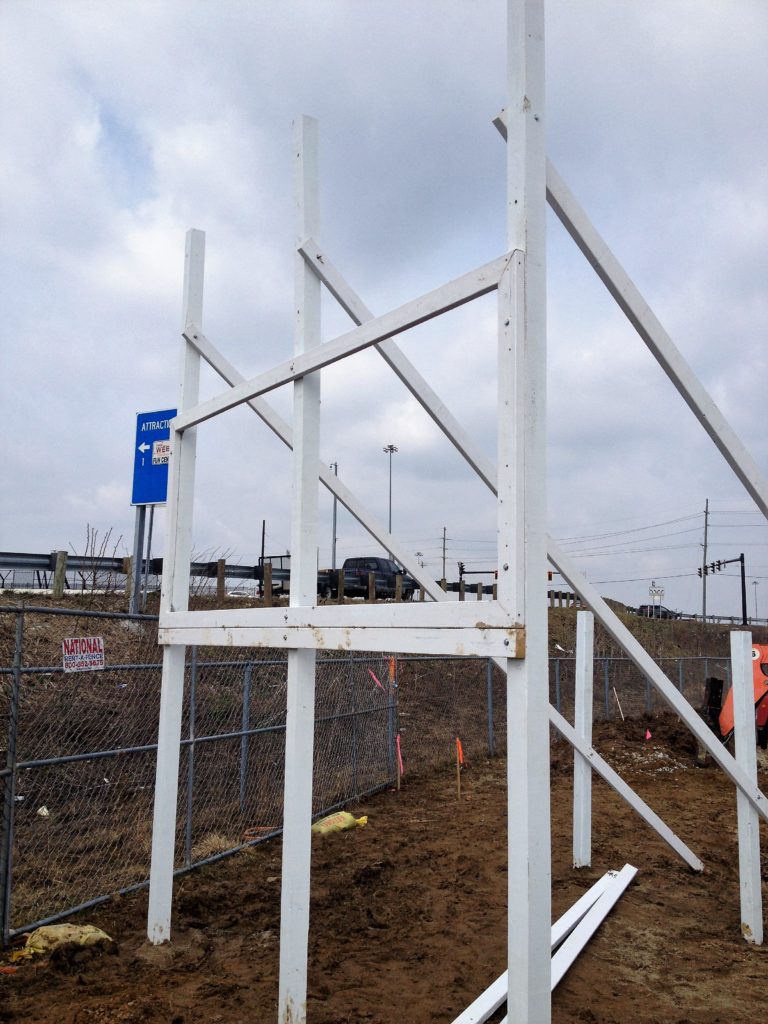 Every construction site needs signs. Whether it a closure of a side walk, a no trespassing sign or a sign that tells what you are building, signage is an important part of any construction zone.
Hi-5 has started construction of a Holiday Inn Express & Suites just north of Cincinnati at the crossing of Liberty and Cox Rd. Cincinnati custom signs supplies them with signage from small caution signs to an 8'h x 10'w sign that tells the public what is being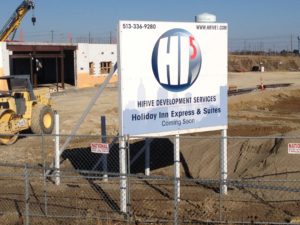 constructed.
Since a large construction project like this can take around a year to complete, even a construction sign needs to be able to stand up under some severe weather that is bound to occur within this period of time.
In this case, Hi-5 requested a sign that could be seen over the fence by vehicles passing by and wanted it to be big enough to easily read. It was decided that a 8'h x 10'w sign elevated 6' off the ground would work perfectly. So we set out to design a sign that would look great, would be cost effective and would last throughout the construction project.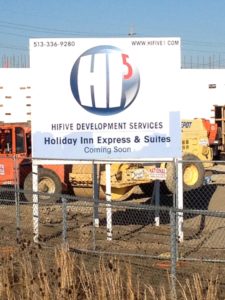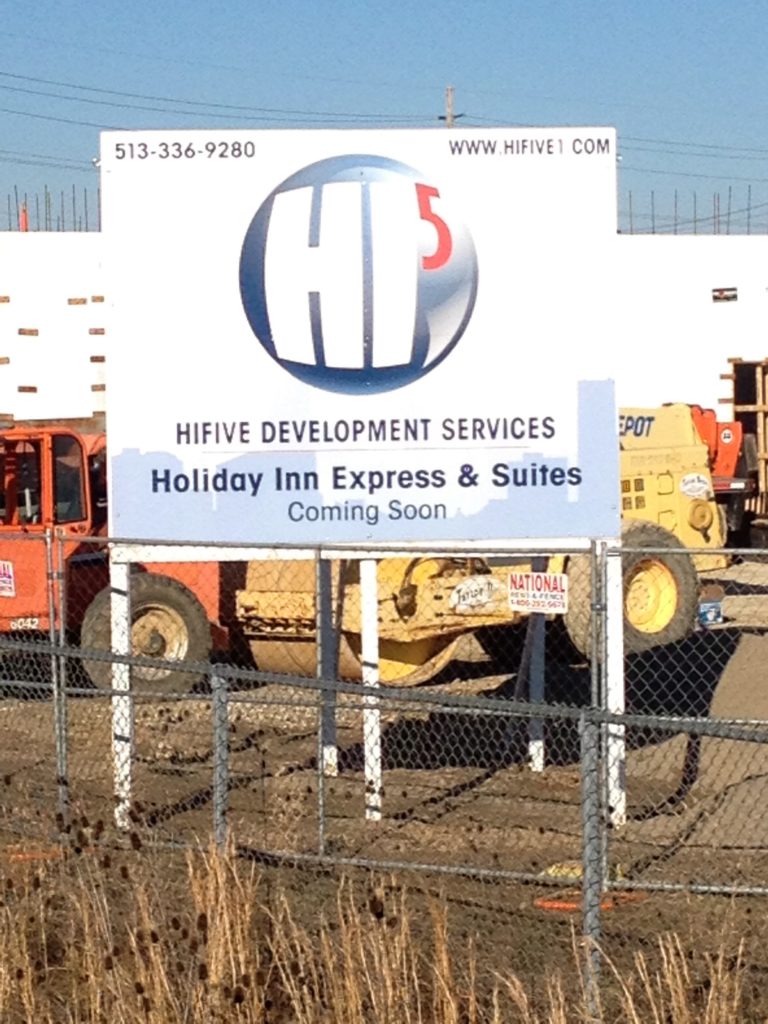 This design included 3 – 16'h x 4" x 4" painted pressure treated posts supported by painted 18'h x 2" x 4" support posts. This structure
was attached with 3/8" stainless steel bolts and buried to a 30" depth and anchored with a little cement. Then 2 – 4'h x 10'w metal composite sheets were mounted to a wooden frame and these sign faces were then bolted to the sign structure.
This design provided a solid elevated sign that will hold up against high winds and rain until the project is complete.
Here at Cincinnati Custom signs, we can help you create all your construction signage for any type of project. We will work with you to understand your needs and deliver high quality, low cost solutions to keep your image great and your project within budget. Please give us a call at 513-322-2559 or visited us in person at 2467 Crowne Point Dr., Cincinnati, OH 45241 or visit us virtually at www.cincicustomsigns.com so we can help you make all your construction signage.