Product: Commercial Real Estate Signs
Location: Cincinnati, OH
Client: NAI Bergman
Commercial Real Estate Signs and Riders are very common and an integral part of the selling process for Commercial Realtors. Making and installing these signs is a segment of the sign industry that many sign companies avoid. This type of signage present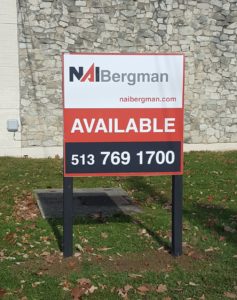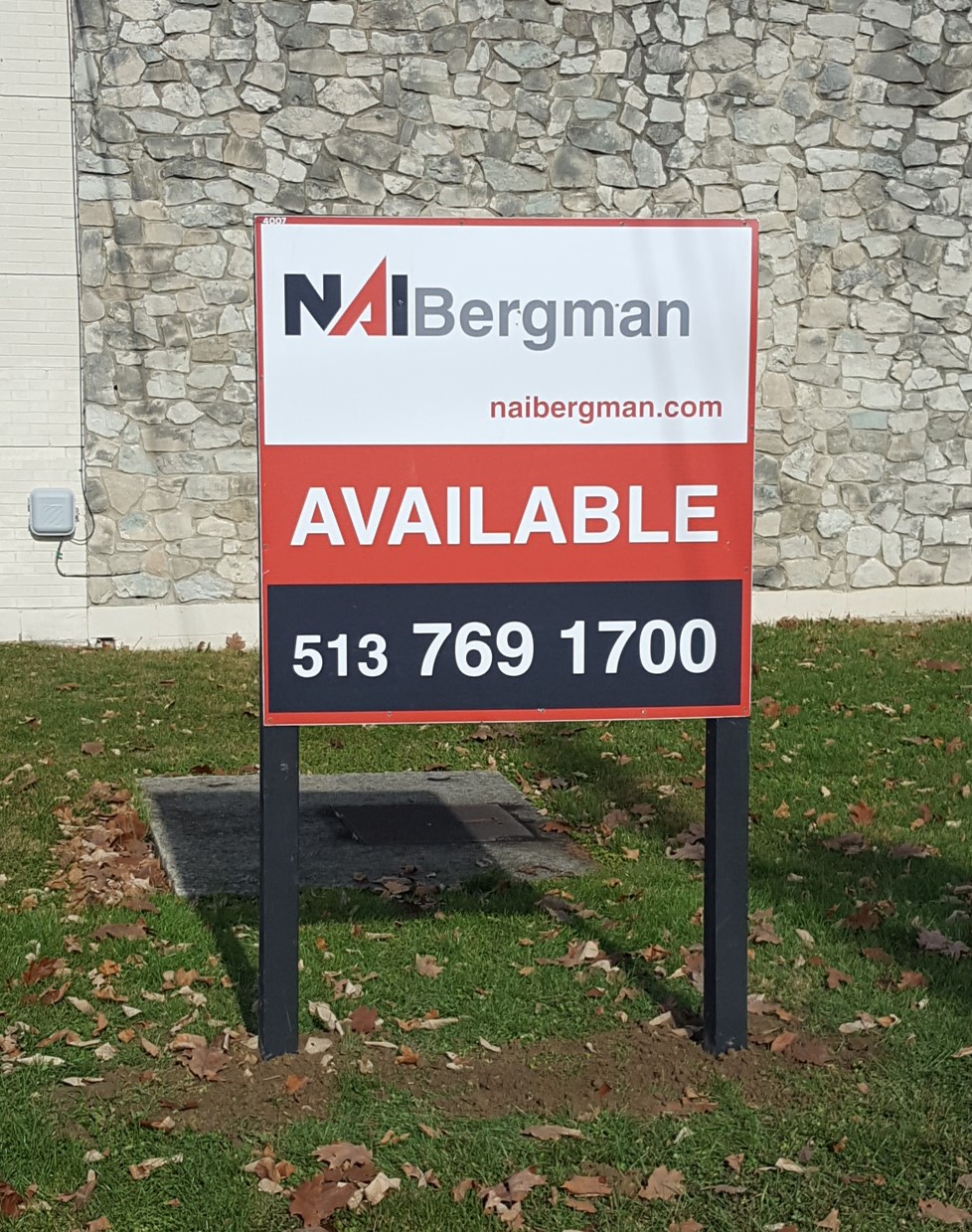 challenges for sign companies and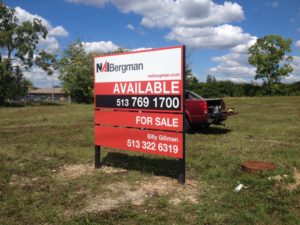 Commercial Realtors alike.
On one hand, these signs need to look great. They are representing the Commercial Realtor who wants to portray an image of professionalism and quality. However, they also need to be economical and re-usable to keep down the selling cost. NAI Bergman has created a classy logo and uses black posts to create a very nice looking Commercial Real Estate Sign to attract their potential customers. They keep the cost down by making their signs from 3mm aluminum composite. They have designed their signage to be as re-usable as possible by creating a generic sign face with a set of Riders that will cover the different selling situations that arise.
In addition to these Riders, each Agent will have their own Rider with their name and telephone number. Customers are given the choice to call the agent directly or to call the NAI Bergman number that is displayed on the main sign face.
The creation and installation and subsequent removal of these temporary signs have many challenges. However, one of the most difficult challenges is remembering where you put them. All Commercial Realtors will create a database of the locations of all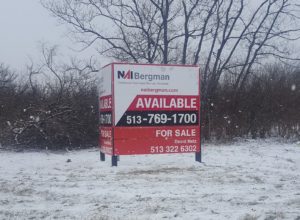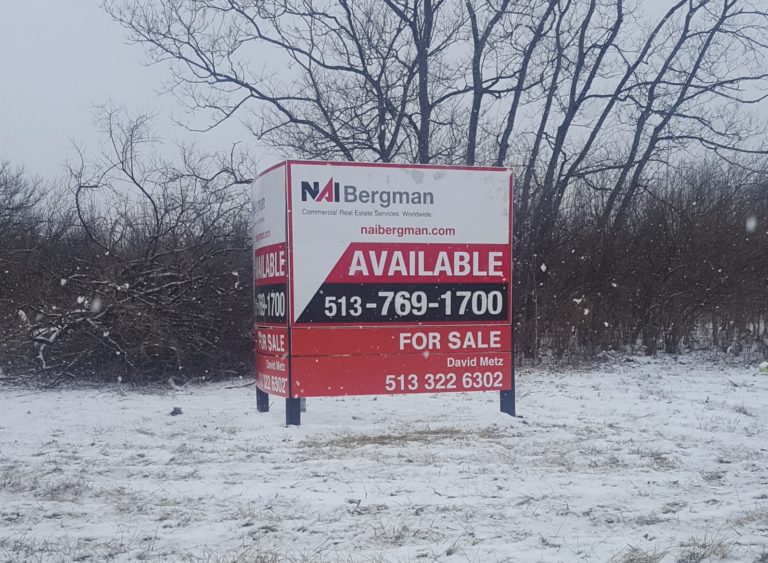 signage in the field. This database is complicated by not only the shape and size of the sign, but also which Riders have been installed on the sign.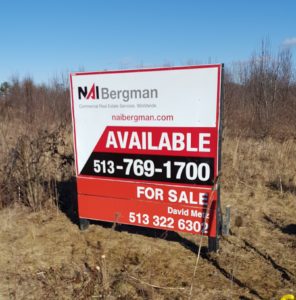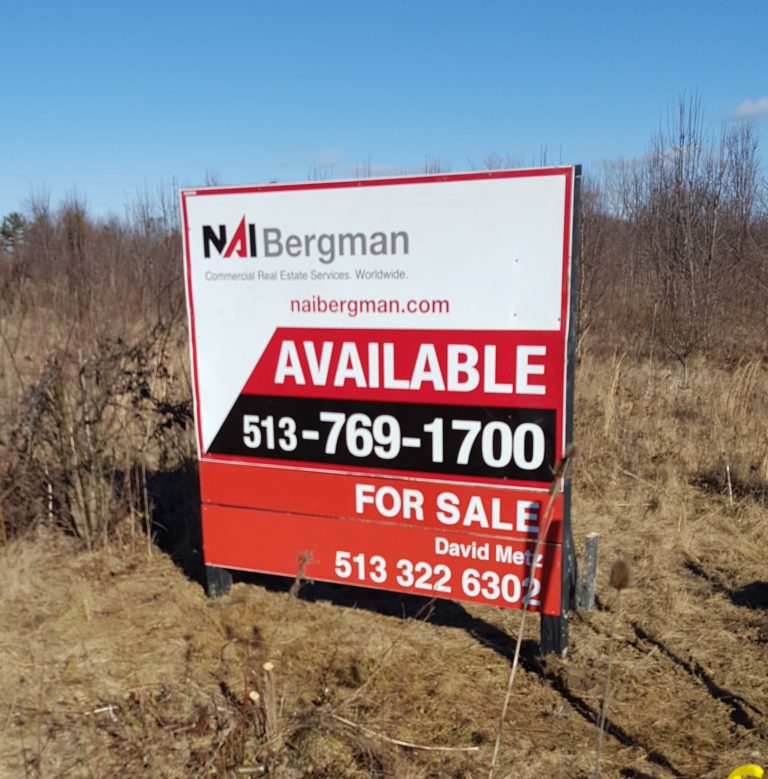 Some of these signs will need to be tracked for years due to slow-moving properties that can be for sale for many years. Other property for lease might come and go in a matter of weeks. All must be tracked.
Here at Cincinnati Custom signs, we can help your Commercial Real Estate Company be successful. We will work with your logistics system and provide inventory tracking and storage for your warehoused inventory to be used for future properties for sale. Please give us a call at 513-322-2559 or visited us in person at 2467 Crowne Point Dr., Cincinnati, OH 45241 or visit us virtually at www.cincicustomsigns.com so we can help you make your company successful.