Product: Monument and Building Sign
Location: Cincinnati, OH
Client: QC Conveyors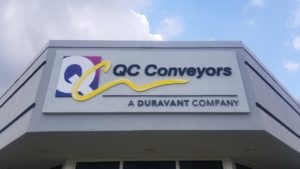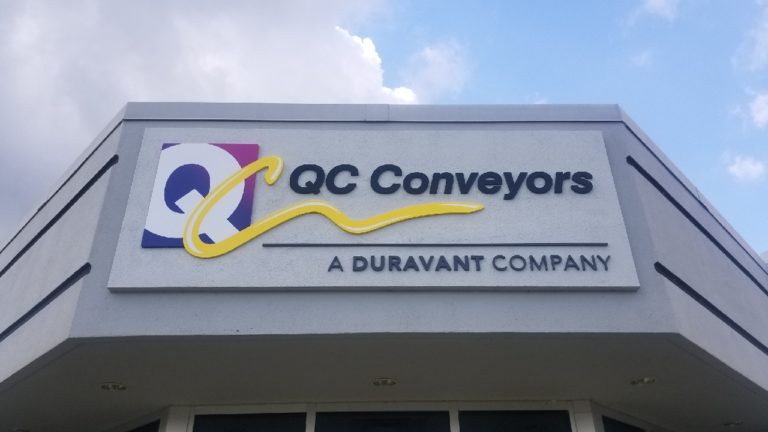 QC Conveyors provides their customers with reliable, easy-to-use conveyor systems that meet their needs, then back them with world class service and support.
This high level of product and service needed a sign that would reflect just that. Cincinnati Custom Signs was chosen to fabricate this company's new logo signs. The customer requested that these signs would reflect this level of quality and service and we did just that.
QC Conveyors and Cincinnati Custom Signs agreed on a high-quality painted acrylic sign that would last for a long time and look better than the PVC sign they currently had installed. Instead of Vinyl and paint on PVC, we started with routing ½" clear acrylic letters and logos and then painted the entire sign. There is no vinyl on these signs at the request of the customer. All custom paint. The gradient paint and the different colors provide a challenge that our production staff solutioned and executed nearly flawlessly. The finished product was loved by QC Conveyors.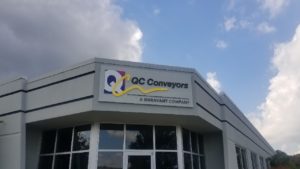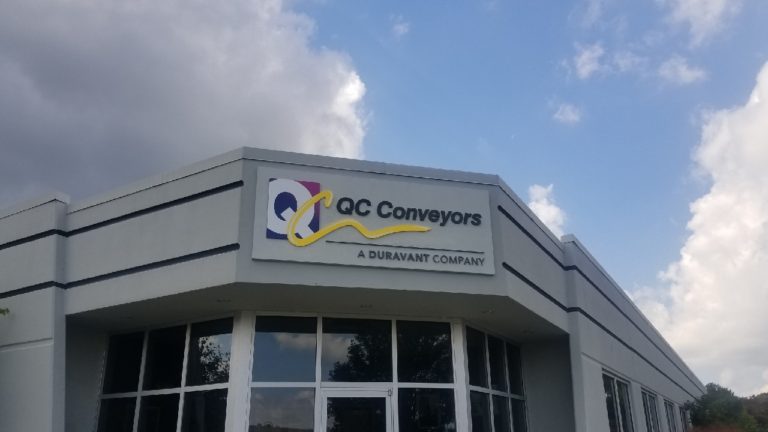 We stud mounted the wall sign and replaced the face of the monument sign with a .063 white powder-coated aluminum panel.
Both the studded wall sign and the monument sign face were installed in a timely fashion for the very happy customer which earn us a 5-star Google review!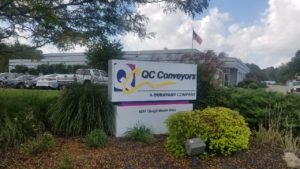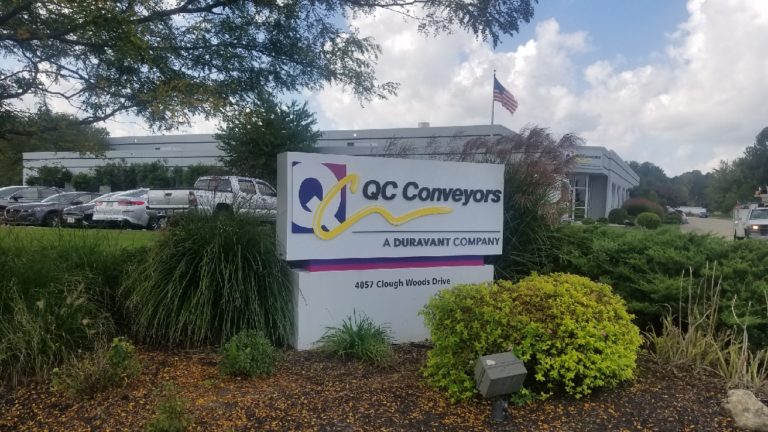 Here at Cincinnati Custom signs, we want to understand your situation and vision, work within your financial means and come up with the best solution for your signage. No matter what kind of signage you need, we will work with you to understand your needs and deliver highest quality solutions to accomplish your goals within budget and in a timely manner. Please give us a call at 513-322-2559 or visited us in person at 2467 Crowne Point Dr., Cincinnati, OH 45241 or visit us virtually at cincicustomsigns.com so we can help you create the image that truly reflects your vision and the quality you need for your project.