Product: Large Building Signage
Location: Sharonville, OH
Client: Weiss Technik, Cincinnati Sub Zero, Gentherm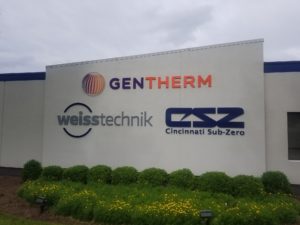 Three in one! Weiss Technik, Cincinnati Sub Zero (CSZ) and Gentherm merged in to one large facility located in Sharonville, OH.
CSZ provides world class temperature management solutions and has become synonymous with long-lasting, reliable, and high quality products.
Weiss Technik North America is a member of the Weiss Technik group of companies, a division of the Schunk Group with its headquarters in Heuchelheim, Germany. Weiss Technik has over 50 years of experience in the manufacture of environmental test chambers and employs 1,700 people in 22 group companies in 15 countries worldwide.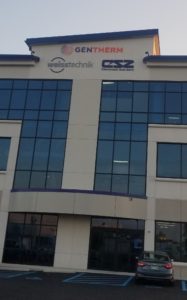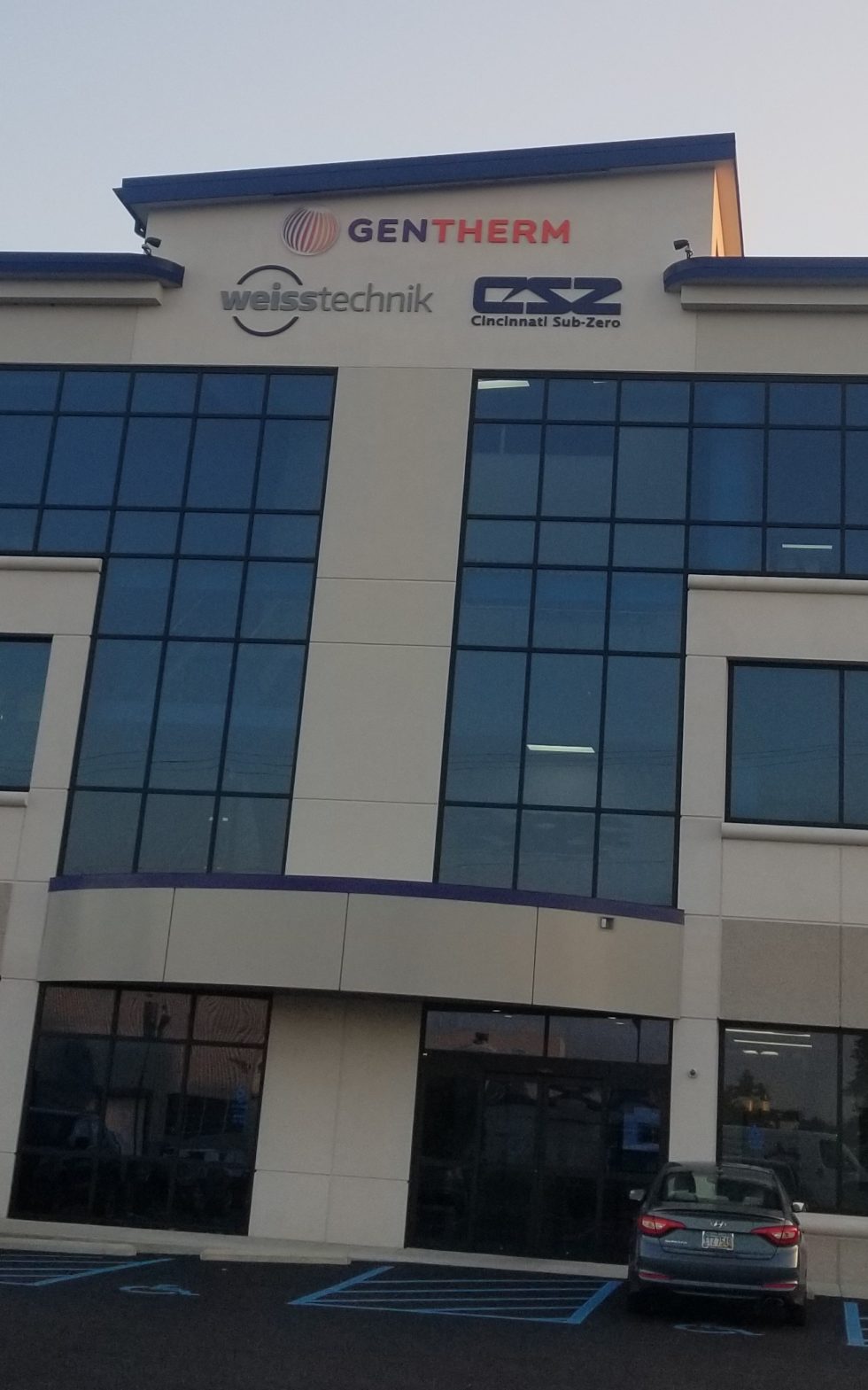 Gentherm introduced the first heated and cooled car seat in 1996 and currently provides thermal electric technology for auto, medical and other Electronic industries
Cincinnati Custom Signs reputation in the community was the reason these companies chose us to complete the signage for this newly formed tri-company facility.
The wanted long-lasting non-illuminated signage that would look great for the image their business has earned. Our designers went to work and came up with the perfect solution. 1" stud-mounted painted acrylic was use to provide these companies with their building signage. In addition, fabricated directional signage throughout their campus.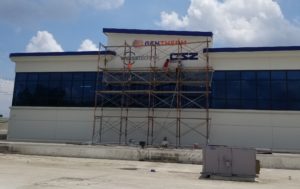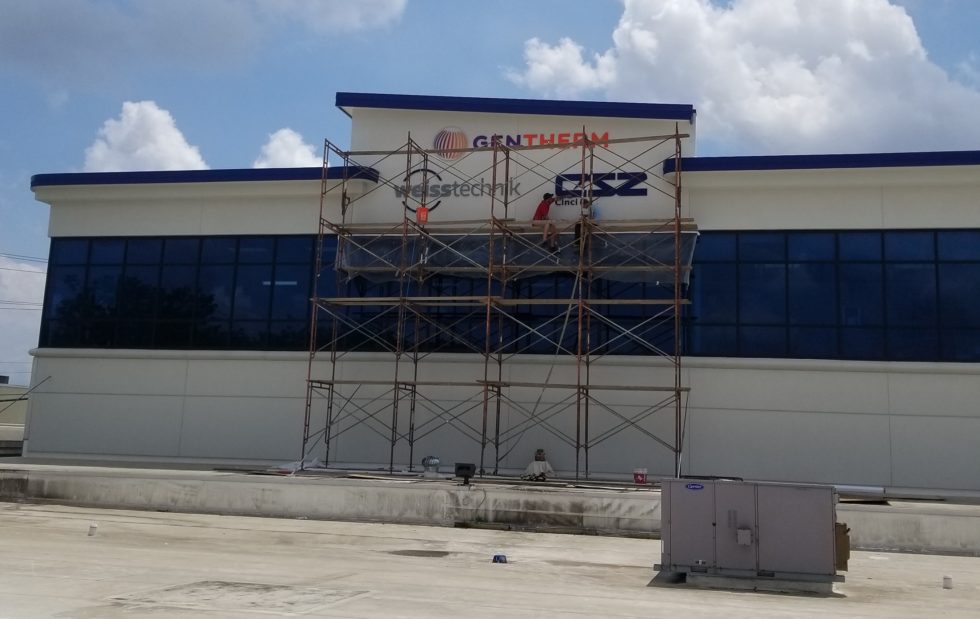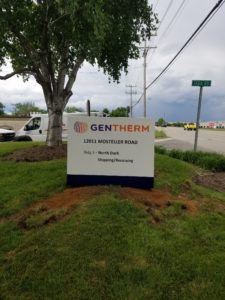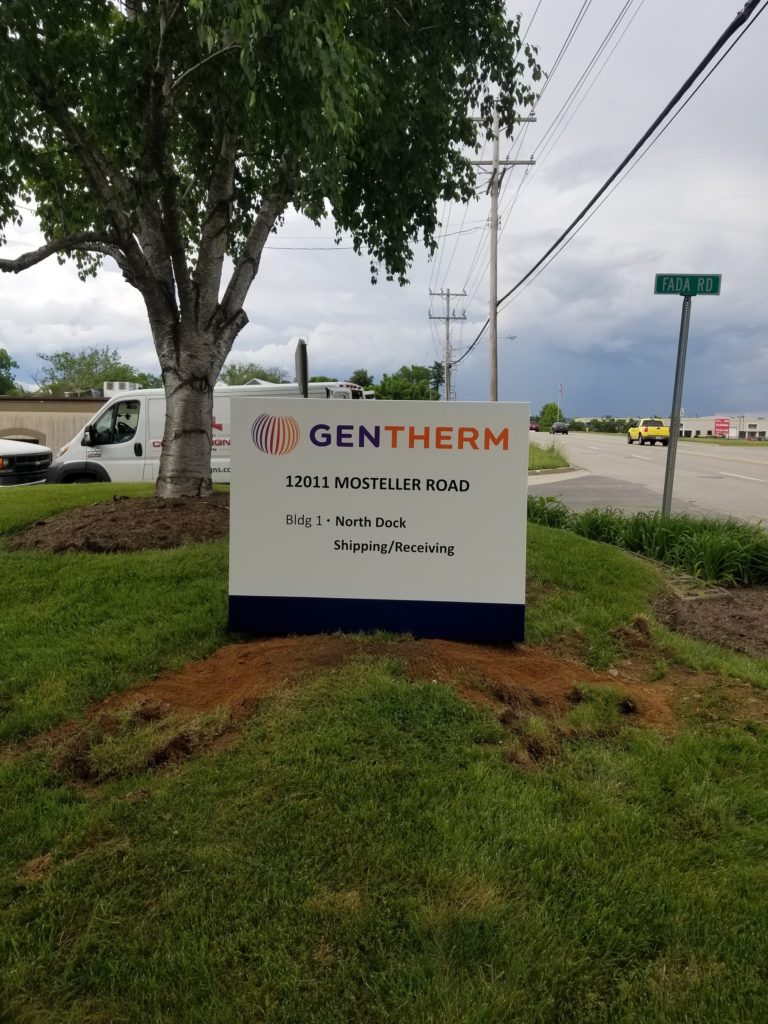 Here at Cincinnati Custom signs, we take the time to understand your situation and vision, work within your financial means and come up with the best solution for your signage. No matter what kind of signage you need or how many locations you have, we will work with you to understand your needs and deliver highest quality solutions to accomplish your goals within your budget and in a timely manner. Please give us a call at 513-322-2559 or visited us in person at 2467 Crowne Point Dr., Cincinnati, OH 45241 or visit us virtually at cincicustomsigns.com so we can help you create the image that truly reflects your vision and the quality you need for your project.