Product: Lobby Signs 
Location: Cincinnati, OH
Client: FranNet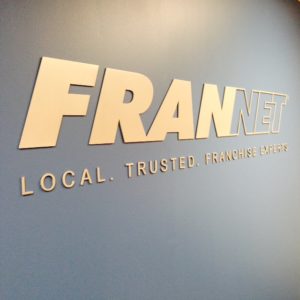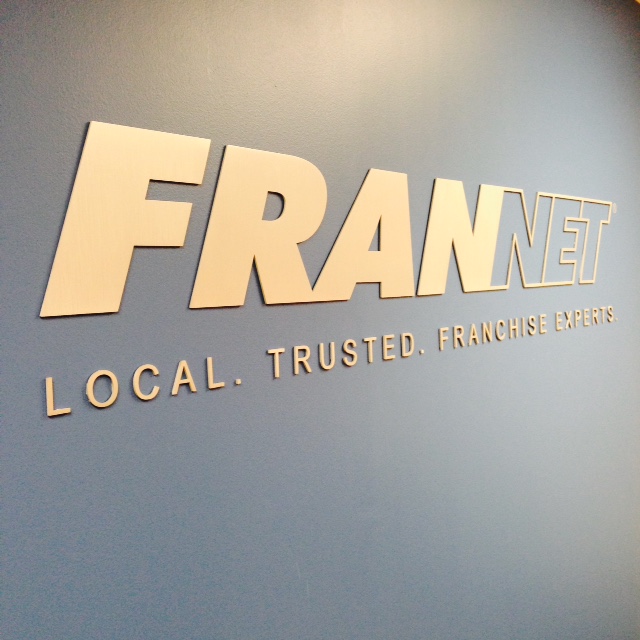 FranNet is one of the nation's leading franchise consulting groups. They match people that want to own their own business with franchise opportunities which fit their personality and goals. FranNet is a franchise itself, so the owner of each location understands what it is like to start your own business.
One part of opening any business is finding a location and installing signage to accomplish at least two things.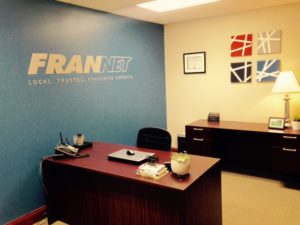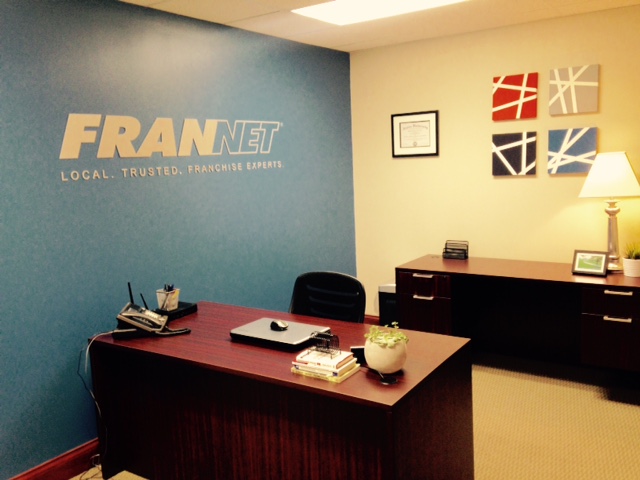 One of those things is identify your business to the public. Business that deal directly with the public such as retail store or public buildings (Hospitals/Schools) are the main users of these types of store.
The other use of signage is to communicate an idea or establish an image to customers once they enter your business. These consist of lobby signs, directional or instructional signage, company statements or just signage (i.e. Wall Murals) that creates an environment that reflects the company's image.
In the case of FranNet, they needed a lobby sign to establish a professional look to their customers. When customers entered their lobby to discuss possibly the largest decision of their life, they wanted them to be reassured that their company was successful and professional. A professional looking lobby sign goes a long way to establishing this credibility.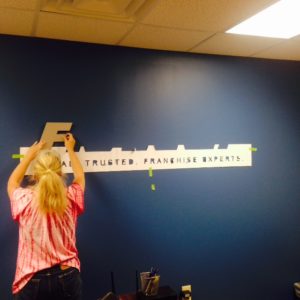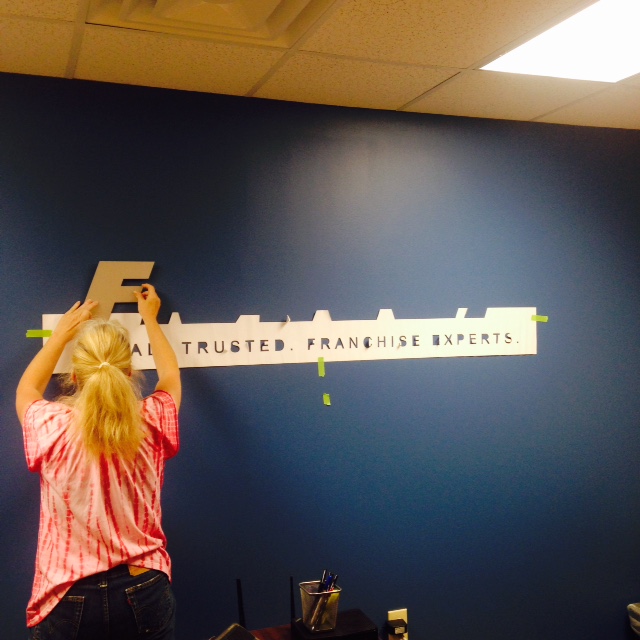 We fabricated the approved FranNet logo by routing brushed aluminum to create a very attractive and professional sign. We used double sided adhesive tape to attach the letters to the wall.
Here at Cincinnati Custom signs, we aim to help create and fabricate the perfect sign for what your business is trying to accomplish. Please give us a call at 513-322-2559 or visited us in person at 2467 Crowne Point Dr., Cincinnati, OH 45241 or visit us virtually at www.cincicustomsigns.com to create your perfect sign.