Product: Business Signage 
Location: Dayton, KY
Client: Blue Ridge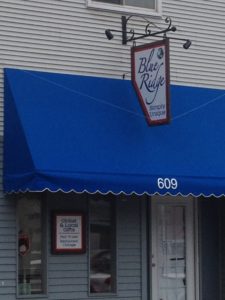 Custom signs are unique in many different ways. Blue Ridge is a new business starting up in Dayton, KY and had some special requests. They wanted a lit sign that was economical, easy-to-read and was able to be installed over an awning in the small space available under their second story window. And as with all signage, especially out door signage, it had to withstand high winds and other natural elements.
So we pulled our creative minds together and checked off one request at a time:
Lit Sign – Internal lighting would cost too much. So we went with a heavy duty bracket with straight line lights that conserved space, was well lite and was perfect for this type of sign.
Economical – An aluminum composite material was used to reduce cost and a frame was fabricated from treated wood. The aluminum composite was attached inside the wooden frame via channels cut with a dado blade and then bolted through the frame.
Easy-to-read – The sign needed to be large enough so that vehicles traveling the road in front of the store could read as they passed by. This required that the sign be at least 48" tall and 36" wide.
Install over an awning – With the required size for readability purposes, the sign would have to use space over the awning. This required the sign to be designed with the exact 31-degree angle to match the angle of the awning.
Withstand High winds and other natural elements – Due to the light weight material used for the sign and frame, and the lack of bottom support because of the awning, we needed to attach thin wire rope to the bottom of the sign in both directions and anchor it to the side of the building.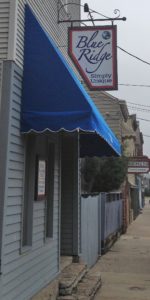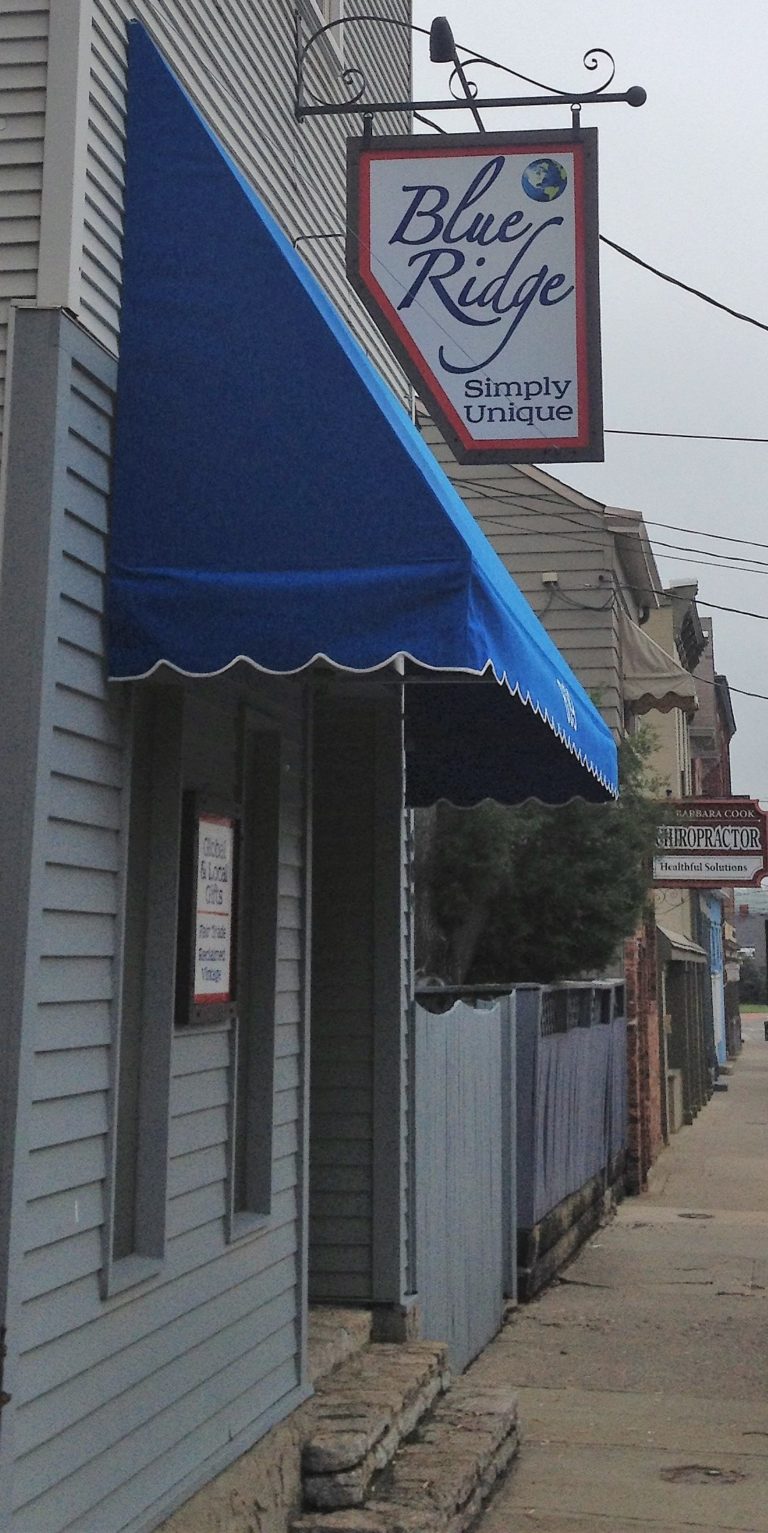 Overall, a job well done by our designers and fabricators! The customer loved the sign and it met all their requests.
Here at Cincinnati Custom signs, we aim to help create and fabricate the perfect sign for your business. Even if there are challenging circumstances in play. Please give us a call at 513-322-2559 or visited us in person at 2467 Crowne Point Dr., Cincinnati, OH 45241 or visit us virtually at www.cincicustomsigns.com to create your perfect sign.