Product: Aluminum Pan Face Sign
Location: Cincinnati, OH
Client:  United Performance Metals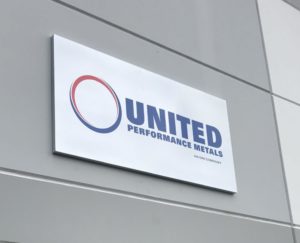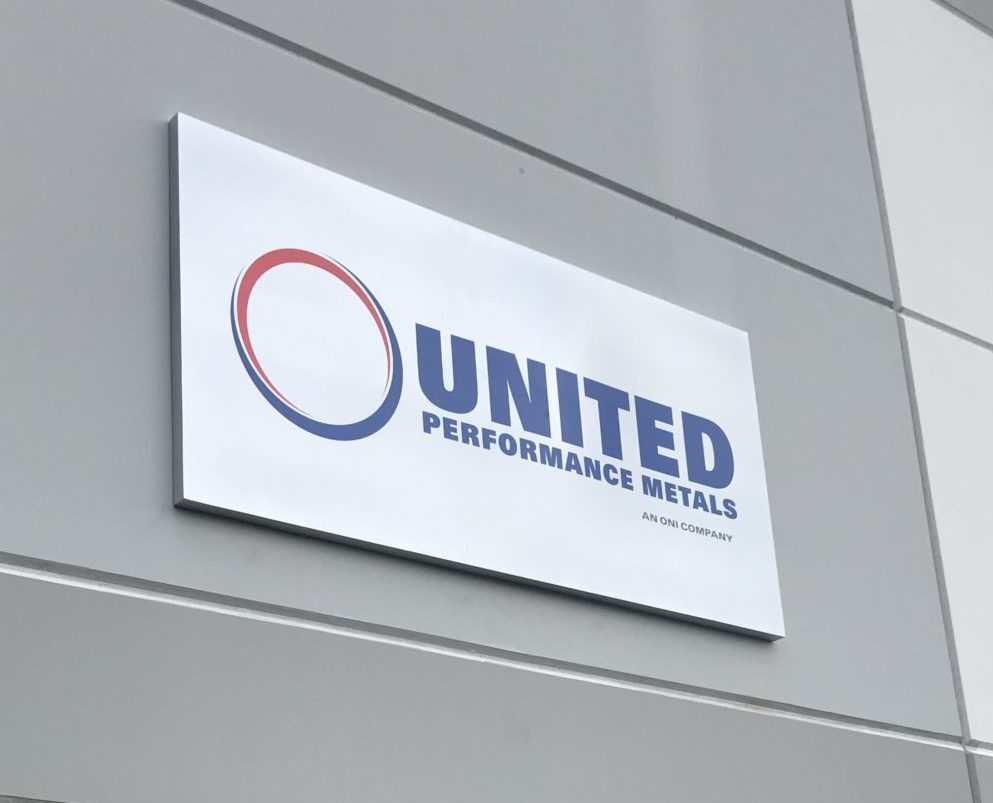 United Performance Metals (UPM) is a global distributor of high-performance metals serving a variety of industries. UPM's internal marketing department had a logo change that needed to be installed around the country in their 7 locations spanning from California to Connecticut.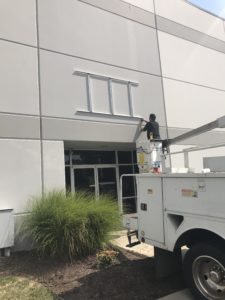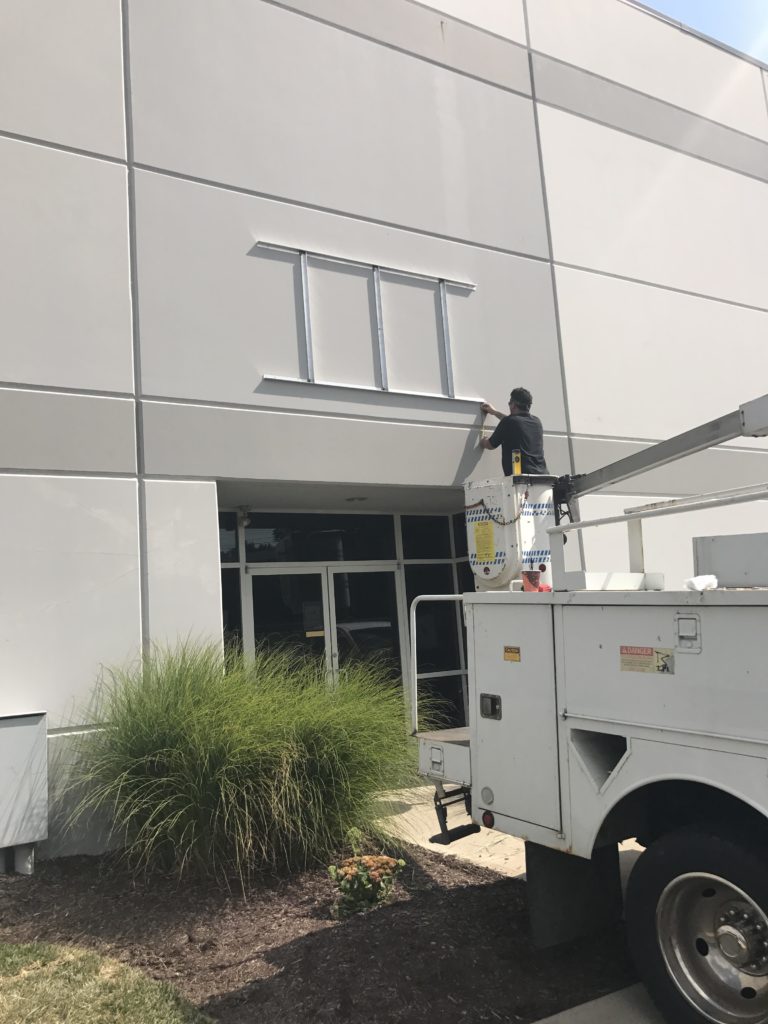 They wanted their signage to reflect the type of business that they are in the metal business. The perfect choice for UPM was an Aluminum Pan Face Sign. These aluminum signs are sturdy and project a sharp but industrial look that worked well for UPM.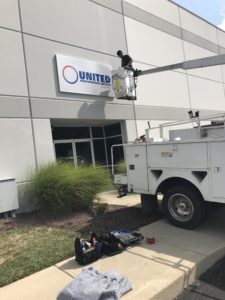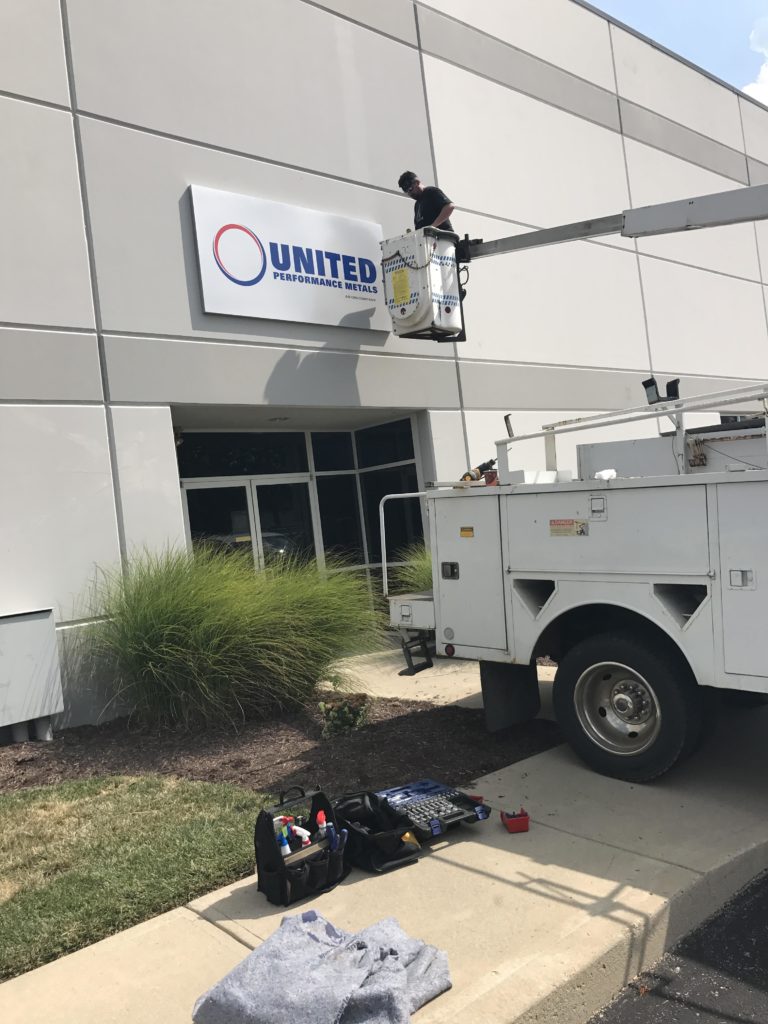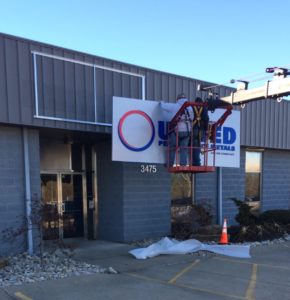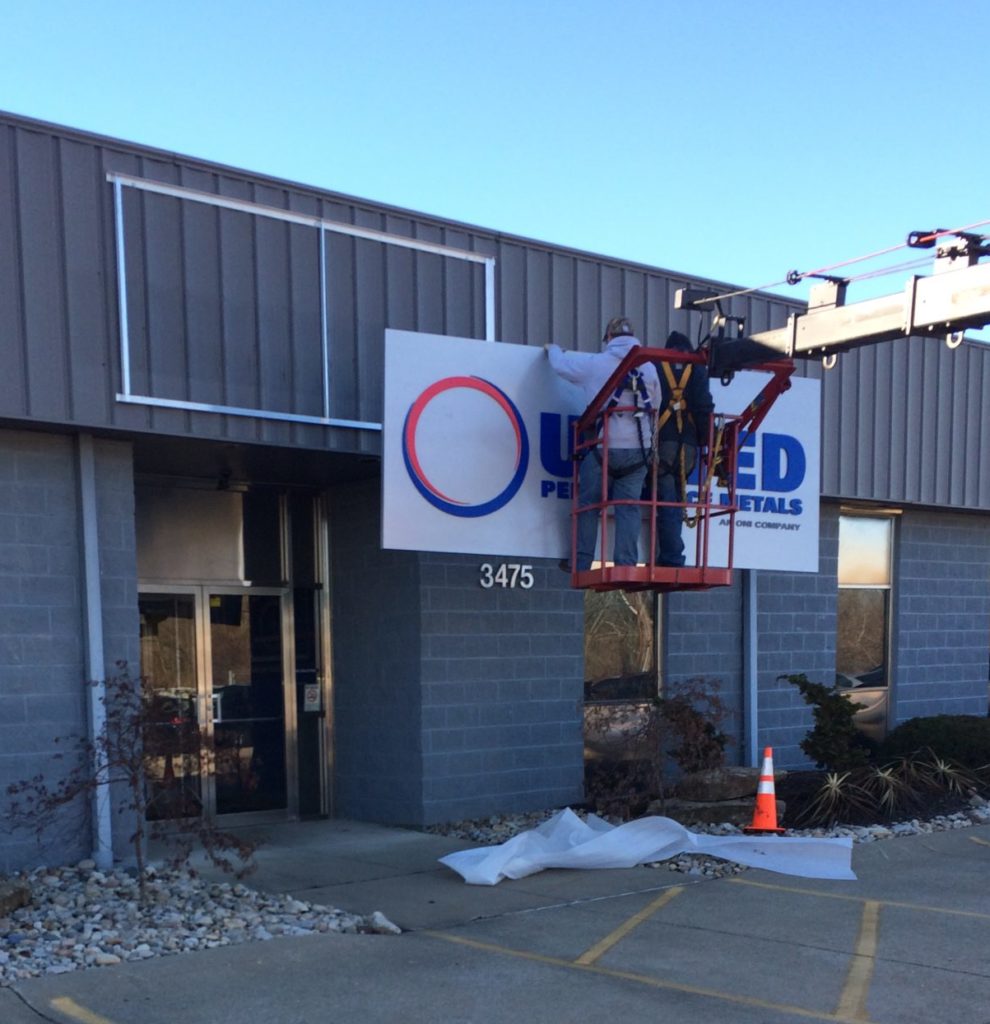 Aluminum Pan Face Signs use aluminum square tubing or sometimes aluminum angle to fabricate a 1.5" – 2.0" welded frame that is mounted to the wall. A sign is then fabricated out of flat aluminum with a border equal to the depth of the frame where the sign is fashioned at a 90⁰ angle on all four sides to form a pan that fits over the frame. The sign is then secured on all sides of the frame.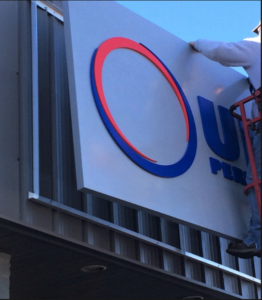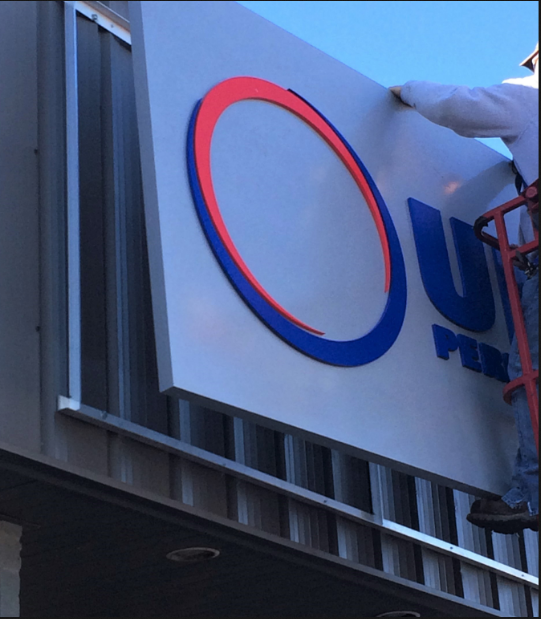 What you end up with is a seamless metal dimensional sign that looks great! This type of sign is versatile for many applications. It doesn't have to have an industrial look like the UPM sign. It can be painted or vinyl can be applied for nearly any look that is desired.
Here at Cincinnati Custom signs, we can handle a country-wide project that fits your needs. We strive to understand your situation and vision, work within your financial means and come up with the best solution for your signage. No matter what kind of signage you need, we will work with you to understand your needs and deliver the highest quality solutions to accomplish your goals within your budget and in a timely manner. Please give us a call at 513-322-2559 or visit us in person at 417 Northland Blvd., Cincinnati, OH 45240 or visit us virtually at cincicustomsigns.com so we can help you create the image that truly reflects the quality of your business.