Product: Wall Mural 
Location: Cincinnati, Ohio
Client: Besse Medical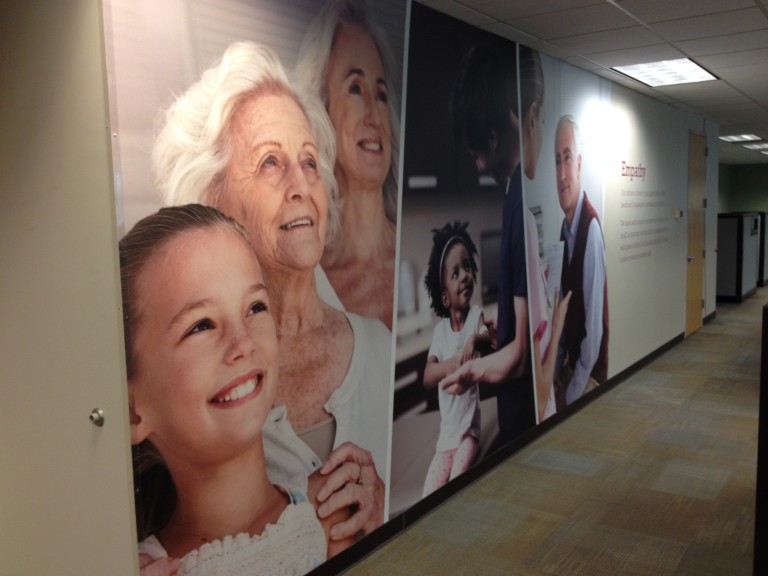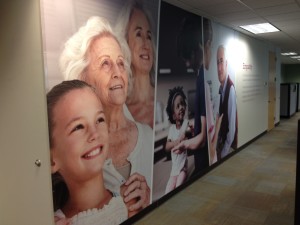 Wall murals can send a powerful message to your customers or to your employees in a very unique and impactful way. Their growing popularity is based the proven effectiveness of this media. There's no doubt that you have seen a wall mural recently that has captured your attention.
A wall mural can spells out to your customer your products or your culture and will not soon be forgotten with this powerful media. Today more than ever you see wall murals that send a multitude of unique messages to their viewers. They are …
Cultural as they line the halls of an airport introducing travelers to the city
Calming in a medical office to help with anxiety and stress of its patients
Happy and cheerful to brighten a customer's day
Visionary to set the environment of a board room
Creative and unique to open the mind of the marketing department
Classy and beautiful to calm the atmosphere for a museum or library.
For your employees, wall murals can remind them each and every day the mission, culture or vision of your company. This recurring message will become second nature to them as they are reminded each time they walk by. A consistent corporate message is vital to the unity of its workers. It helps management maintain a message in a subtle and long-lasting way.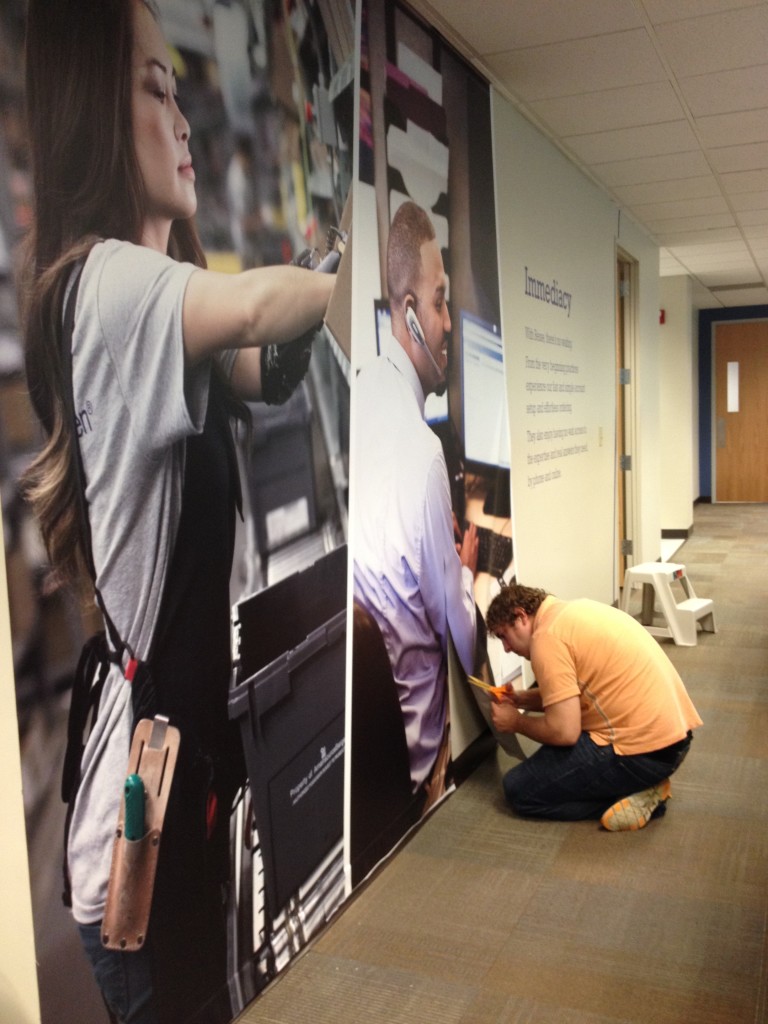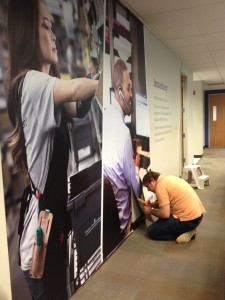 Wall murals are so versatile that your imagination is its only limit.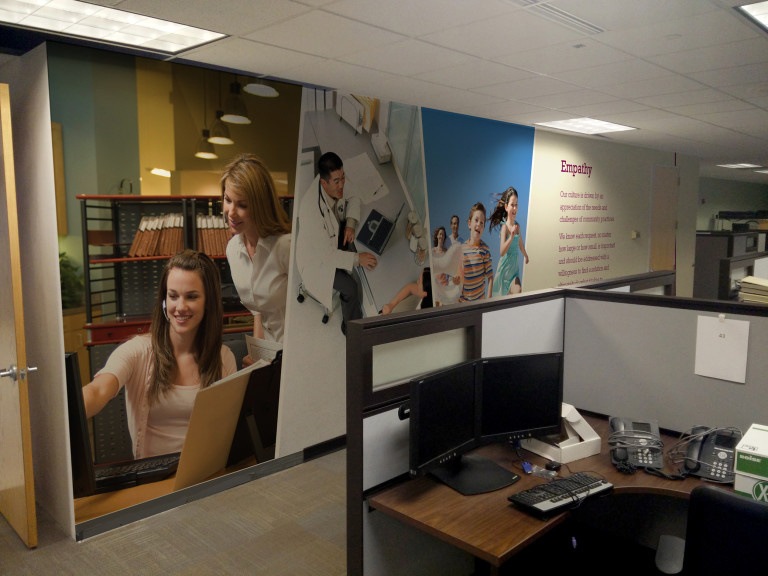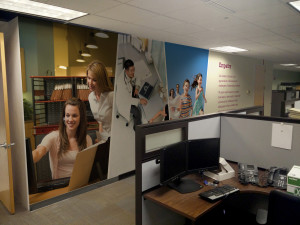 Here at Cincinnati Custom Signs, we want bring your walls to life. We want to work with you to create your ideal environment. With the latest in technology and materials, let our designers and production staff create your masterpiece. We have a passion for effective messaging and wall murals are one of the most effective and affordable ways to convey your message to your customers or employees.