Vehicle Wraps & Graphics
From vehicle wraps that cover the entire surface of a car, delivery truck or service van, to window graphics and magnetic signs
Are you searching for vehicle graphics?
One of the best forms of advertisement for any company is the use of mobile marketing. Simply by
utilizing your own vehicle, you will be making lasting impressions with hundreds of possible
customers. Does your company make service calls, have a fleet, or travel? A vehicle graphic has the
potential to gain your business massive exposure!
Vehicle graphics contain a limitless amount of customization options. Would you like a custom high
resolution image to run the length of the vehicle? Do you want a smaller temporary choice that can be
removed like a vehicle magnet? We can choose from our exceptional color gamut to create a cohesive
look with a complimenting border and stylized fonts. You can even incorporate your business logo or
slogan to increase awareness of your business brand. After you make the decisions for your tailored
vehicle graphic, we will fabricate and install your sign with premium materials, cutting edge printing
technology and techniques, and our expert staff. The final result will be an investment that will keep on
giving!
Do you have questions about vehicle graphics? Would you like to hear more about our other products
and services? Contact us, and we will plan a sign package that fits your business!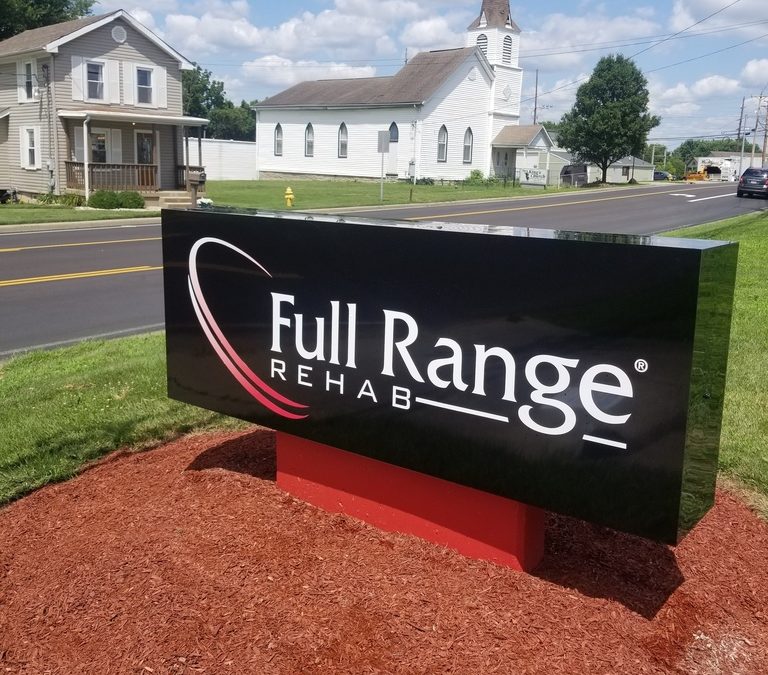 Product: Monument Refurbished Location: Cincinnati, OH Client: Full Range Rehab Full Range Rehab is an equipment manufacturer that is located in Cincinnati, OH. They moved into a new location and needed a sign to reflect their quality products. However, there was a...
read more
VEHICLE WRAPS AND GRAPHICS
We proudly serve the needs of our customers in a variety of industries in Ohio, Kentucky, and Indiana, extending throughout the United States.