Product: Wall Mural
Location: Cincinnati, OH
Client: Big Timers
Sometimes you just need to go BIG!
Big Timers is an up and coming restaurant that is opening a new location in Cincinnati, OH. They came to us wanting to make a statement in their restaurant. They had a logo and an idea and we put our creative minds together to come up with the perfect wall mural. There original plan was to use quotes from famous people in history that would be recognized as people who in history were "Big Timers". However, due to copyright laws, many of these quotes would have been too expensive to use.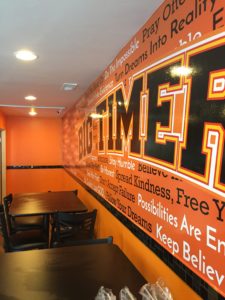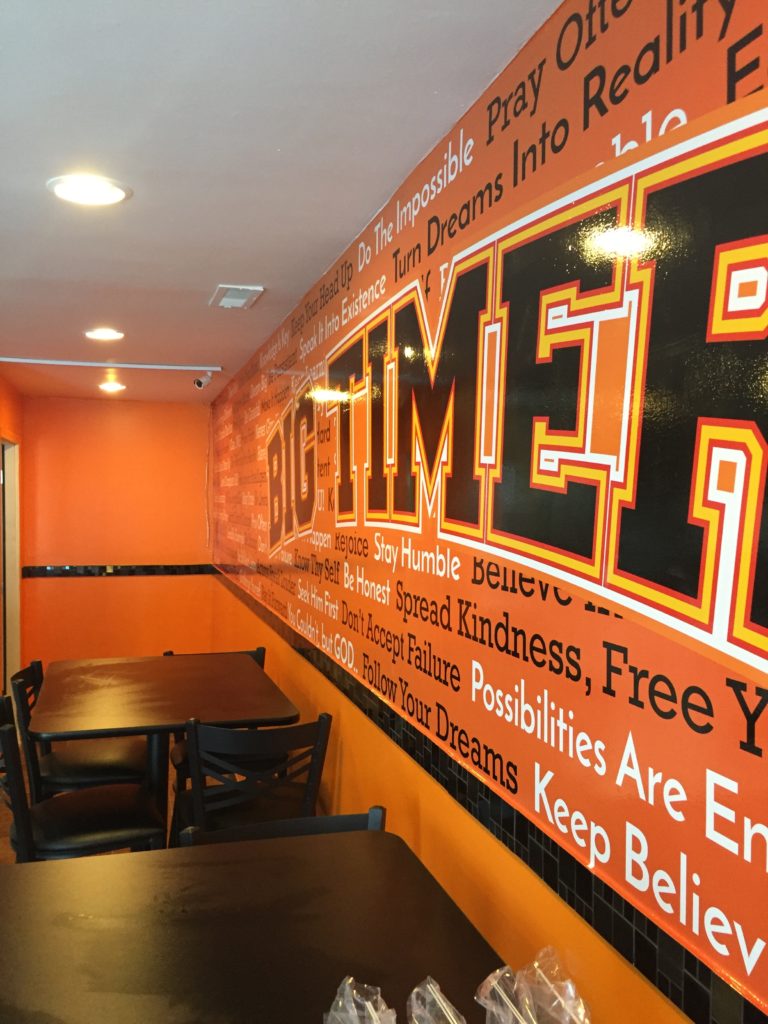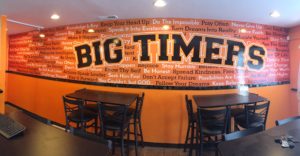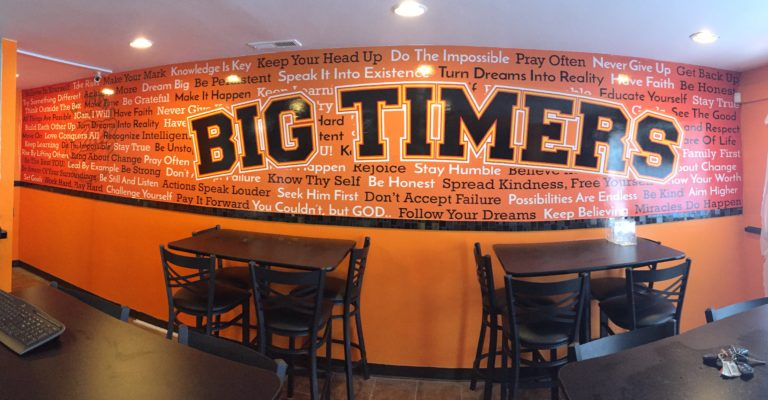 Our graphic artist came up with a different way to give them the same impact, but this idea would keep the cost down to a minimum. He used ideas and phrases that are widely accepted as the path to success. As you can see, we came up with a lot of them. Then we had to design the sign so they didn't take away from the impact of the name of the restaurant, but were fun to read when their customers were a few feet away. The design was perfect!
We installed the wall mural on the dominate wall of the restaurant so that when customers entered, they were met with a message that popped! Then they were entertained with the many "Big Timers" messages that filled the wall. Our customers were delighted.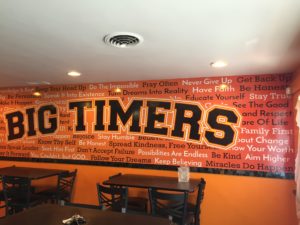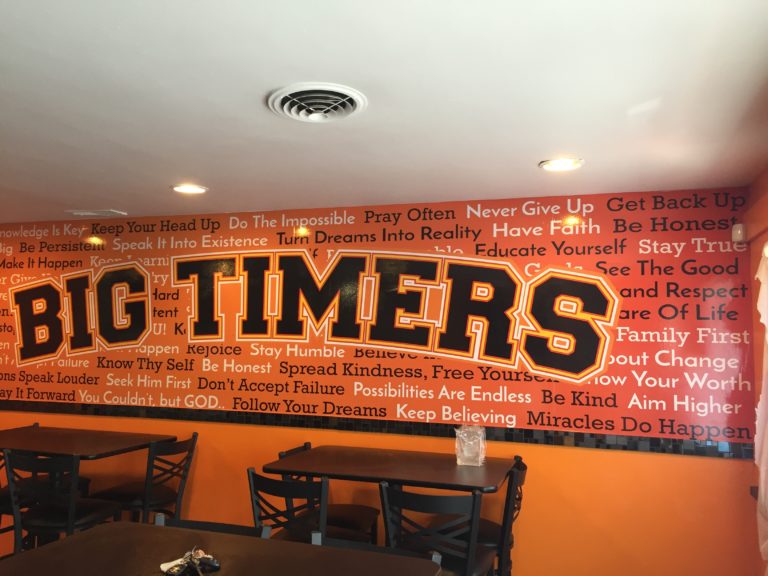 We printed the wall mural on our HP Latex Printer and used a high quality calendered vinyl and laminate for durability.
Here at Cincinnati Custom signs, we can help design and make your perfect sign. We will work with you and your ideas to come up with a beautiful and cost-effective strategy for your retail store signage. Please give us a call at 513-322-2559 or visited us in person at 2467 Crowne Point Dr., Cincinnati, OH 45241 or visit us virtually at www.cincicustomsigns.com so we can help you make your ideas come to life.