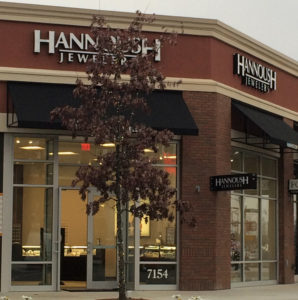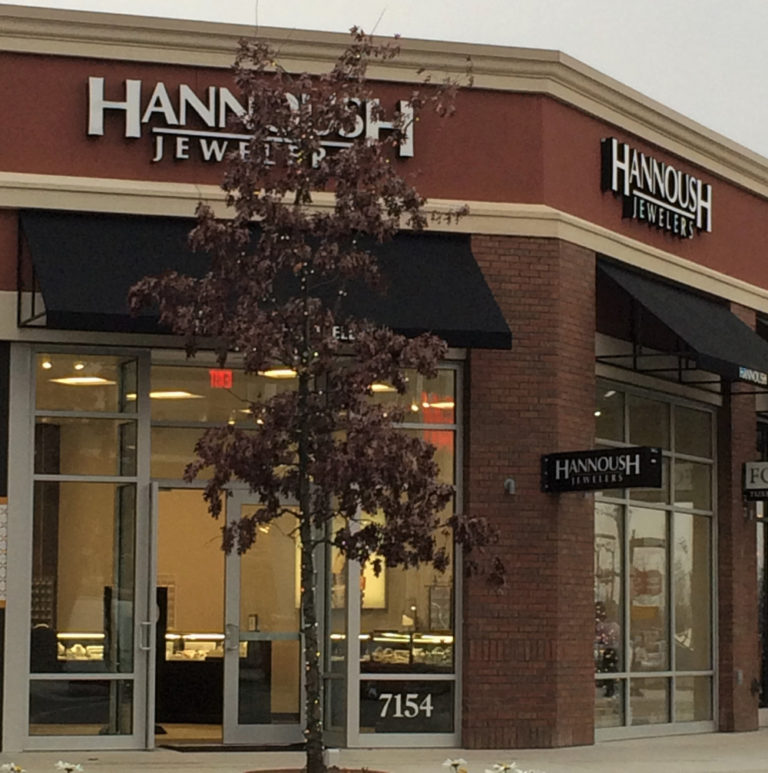 Product : Channel Letters, Awnings, Projecting Sign, Lobby Sign
Location: Liberty, OH
Client: Hannoush Jewelers
---
Opening a new store? You'll need signage.
Hannoush Jewelers now has 35 stores nationwide and continues to grow. Their signage is what you would expect from a classy upscale establishment. It's simple and elegant. It looks like you are walking into a high-quality jewelry store and, in fact, you are.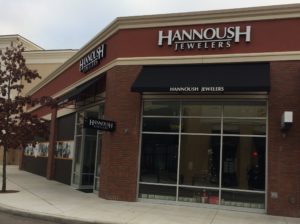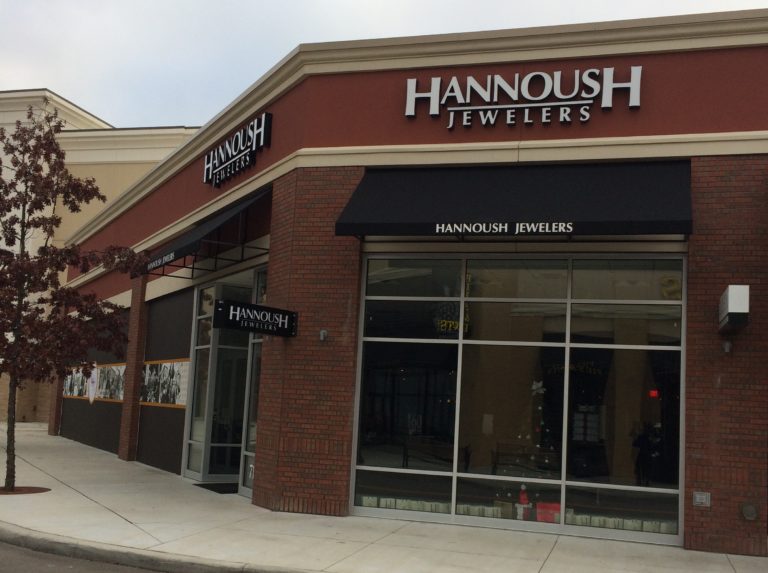 Matching your desired image with your signage is very important regardless of the type of store you have established. If you are a discount store that caters to the bargain shoppers, you don't want to appear to be a high-cost boutique store. This would scare away your bargain shoppers. But if you are catering to the customer that is looking for high-quality diamonds and jewelry, like Hannoush Jewelers, you will want to look like a high-quality store where the value is more important than bargains.
Hannoush came to us with their design and ideas for this location. All their stores use the same branded logos, but all their stores are not the same shape or size and all their locations have different permitting rules for the signage. Our graphic artists worked with Hannoush to layout the perfect signage for this location.
After looking at the permitting rules, we agreed to custom fabricate two black canvas awnings, two sets of LED illuminated channel letters and a LED illuminated projecting sign attached to the corner of their building for sidewalk customers. This outdoor signage combination gave them the perfect roadside visibility for this area.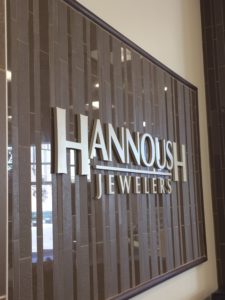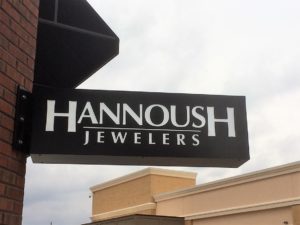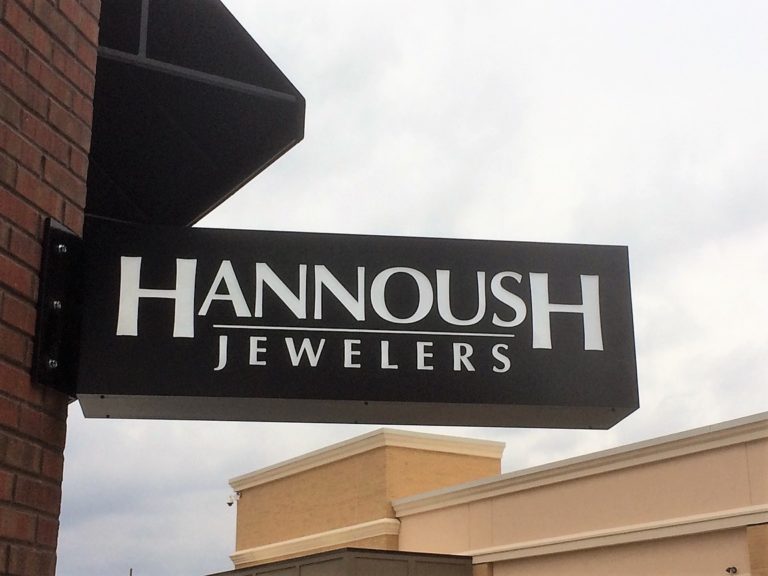 For their lobby sign, we fabricated a sleek set of letters that matches perfectly with the interior colors. This lobby sign was made with expanded PVC and routed and painted for a spectacular look.
Here at Cincinnati Custom signs, we can take your design and make your perfect sign package. We will work with you and your ideas to come up with a beautiful and cost-effective strategy for your retail store signage. Please give us a call at 513-322-2559 or visited us in person at 2467 Crowne Point Dr., Cincinnati, OH 45241 or visit us virtually at www.cincicustomsigns.com so we can help you make your ideas come to life.