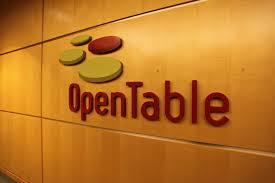 Product: Lobby Sign
Location: Cincinnati, Ohio
Client: Cincinnati Custom Signs
Searching for a custom lobby sign?
Keep your business in the minds of potential customers with a custom lobby sign. It is often the first thing that is seen when a prospective customer enters your facility, and it has the ability to create lasting visibility for your business. You want a sign that caters to your business' brand and is cohesive with your lobby's theme. At Cincinnati Custom Signs, we can design, fabricate, and install a sign that will not be just an investment into your company, but also a game changer for your business!
Lobby signs have the unique ability to be entirely personalized to your tastes. It begins with the location. Choosing a setting for your sign gives us a scale to use for size, and mounting methods. Then you want to consider a color scheme, stylized fonts, or high resolution imaging that you want to use. You can even use your company's logo to enforce your brand that much more. Finally, using the setting you chose for your custom lobby sign we will determine an installation technique. The options range from a more classic look with dimensional lettering or double-sided displays, to a contemporary look with recessed mounting. We even offer back-lit displays that feature LED illumination!
In the image above you will see an example of a lobby sign featuring dimensional lettering. This is an elegant method that can be used with many types of fonts and color variations. In the photo below is a perfect example of a sign using back-lit illumination. Back-lit displays offer a modern look perfect for any business in any setting.


At Cincinnati Custom Signs, we are a full-service company that specializes in pairing our personalized creations with a superior standard of service. Our goal is to insure you are being marketed at the full potential offered by an eye-catching lobby sign, and secure maximum visibility to those who enter your establishment. Give us a call today to set a plan with our expert staff for your next sign package!
Do you have questions about custom lobby signs? Well, we have answers. Contact us today, and we will get you started on your sign journey!