Searching for magnetic signs?
We specialize in custom magnetic signs for vehicles, as well as all other kinds signs for business. Magnetic vehicle signs have a lot of great benefits for a wide range of different types of businesses. But probably the biggest feature of magnetic vehicle signs is that they are removable.
The fact that they are removable is perfect for home-based businesses and other businesses where an employee uses their personal car for work. Magnetic signs can be placed on the outside of any vehicle at the beginning of the day and advertise while they are in transit. At the end of the day, magnetic signs can simply be peeled off and stored inside of the car.
If you are looking for a temporary type of sign for your vehicle, like a magnetic vehicle sign, we can help. We would be more than happy to answer any questions you have or sit down with you to help you explore all of your options. We can put together a package of signs that will professionally brand all of your vehicles together as one cohesive unit and make your business stand out.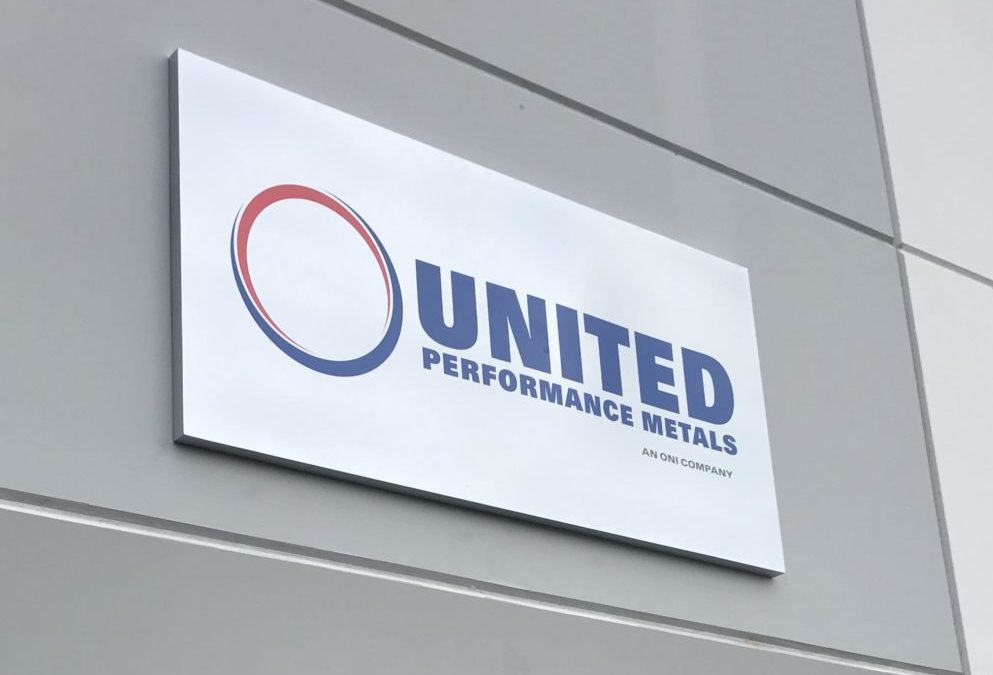 Product: Aluminum Pan Face Sign Location: Cincinnati, OH Client:  United Performance Metals United Performance Metals (UPM) is a global distributor of high-performance metals serving a variety of industries. UPM's internal marketing department had a logo change that...
read more
MAGNETIC SIGNS
We proudly serve the needs of our customers in a variety of industries in Ohio, Kentucky, and Indiana, extending throughout the United States.