Searching for stretched canvas photos?
We can take your photos and stretch them so they fit onto canvas for a very professional look, and at an affordable price. Printers now have the capabilities to spray extremely fine detail directly onto canvas, yielding very high resolution graphics with the benefits of canvas.
One benefit of canvas for photo prints is that they can end up being less expensive than mounting a normal photo into a decorative frame.  For this kind of framed picture, canvas is stretched tightly over a wooden frame, which gives it dimension, and can be mounted directly onto a wall or other service without additional framing. Another benefit of canvases a normal photo has a glossy shine when seen from certain angles, but canvas does not.
We specialize in stretched canvas photography, as well as just about all other types of signage products. If you have any questions about signs of any kind, contact us today. We provide free quotes over the phone, and would be more than happy to sit down with you explore all your options.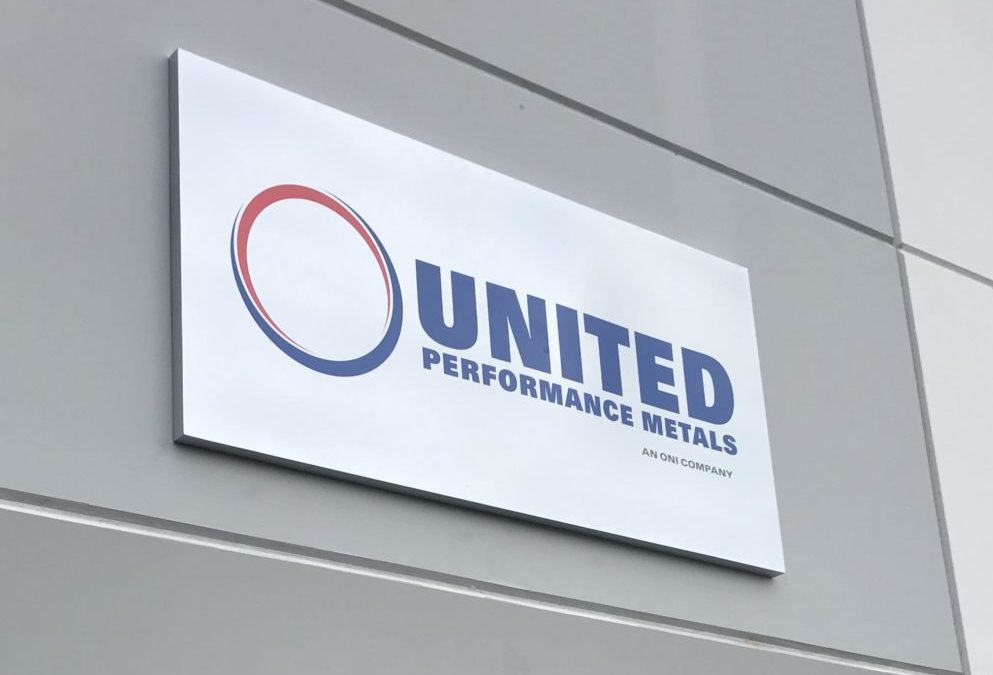 Product: Aluminum Pan Face Sign Location: Cincinnati, OH Client:  United Performance Metals United Performance Metals (UPM) is a global distributor of high-performance metals serving a variety of industries. UPM's internal marketing department had a logo change that...
read more
STRETCHED CANVAS SIGNS
We proudly serve the needs of our customers in a variety of industries in Ohio, Kentucky, and Indiana, extending throughout the United States.