ROOF SIGNS
Hardware stores, grocery marts and other similar businesses are places
where you often see roof signs. If you have a brick a mortal location,
a roof sign is a great way for your business to be seen from far away
and help guide customers to your front doors.
Are you looking for a roof sign?
Roof signs are high impact exterior signage that will provide your establishment with a broader scope of exposure. These signs are commonly on brick and mortar facilities to supply a legible sign that is visible from greater distances. Roof signs are usually very large, and often illuminated to draw attention in any lighting and at any time of day. This sign is more than just a beneficial sign product, it is an investment into the marketing future of your business!
We have a design team on hand that will aid in the development of your roof sign. You want a sign that is going to compliment the location, setting, and aesthetic of your building. It is also important to consider building your business brand when customizing these signs. Choose from a variety of colors, fonts, borders, and lighting options. We utilize only prime materials, the latest in technology and techniques, and one of the best sign staff in the industry!
Do you have any questions about roof signs? Would you like to learn more about the other products and services that we offer? Contact us today, we look forward to hearing from you!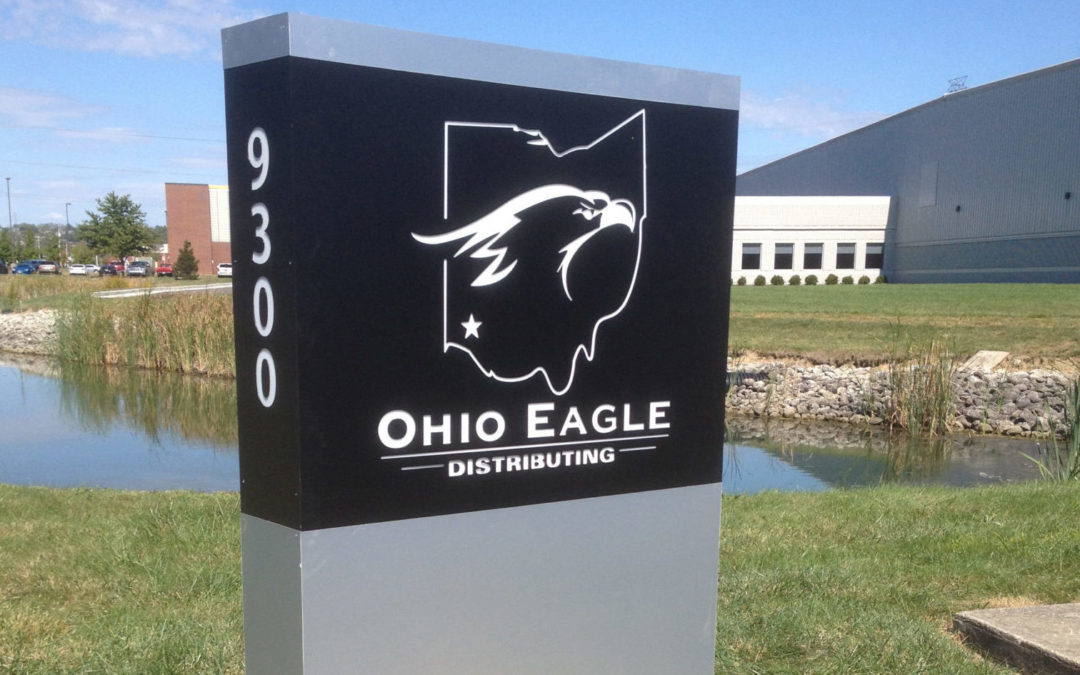 Product: Monument Sign Location: Cincinnati, OH Client:  Ohio Eagle Distributing Ohio Eagle Distributing moved is operations a few months ago from a 75,000-square-foot facility into a 135,000-square-foot space. They are a Florida-based company that is expanding...
read more
ROOF SIGNS
We proudly serve the needs of our customers in a variety of industries in Ohio, Kentucky, and Indiana, extending throughout the United States.