Searching for lobby signs?
Your lobby, reception or waiting room areas are one of the best places that you can utilize signage for branding and marketing opportunities. When a customer client enters your business, it's important to make a first impression. As the saying goes, you can only make a first impression once
A custom lobby sign can be made from a variety of materials, ranging from simple final wall graphics applied directly to your wall, to a custom LED backlit sign that will catch everyone's attention and while your new customers and prospects.
We specialize in custom lobby signs and reception signs, as well as all other kinds of signs. We are located in Cincinnati, Ohio, but we can help businesses all across the United States with various forms of custom signs.  You have any questions, or would like a free quote, contact us today.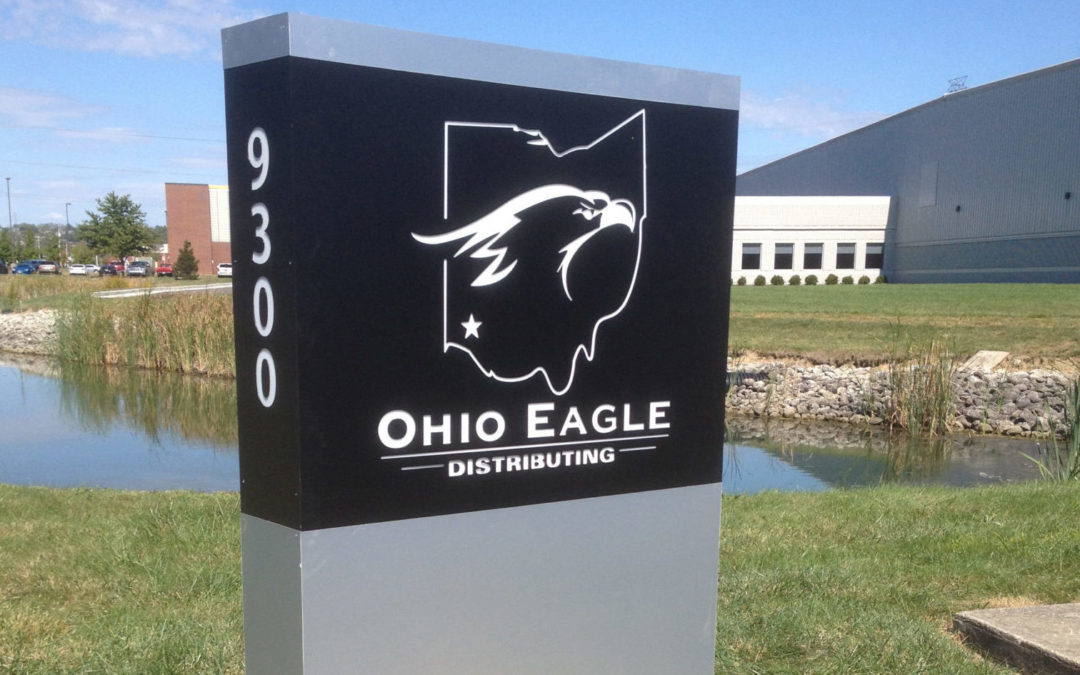 Product: Monument Sign Location: Cincinnati, OH Client:  Ohio Eagle Distributing Ohio Eagle Distributing moved is operations a few months ago from a 75,000-square-foot facility into a 135,000-square-foot space. They are a Florida-based company that is expanding...
read more
LOBBY SIGNS
We proudly serve the needs of our customers in a variety of industries in Ohio, Kentucky, and Indiana, extending throughout the United States.