ENTER & EXIT SIGNS
Exit signs can be found in just about any business, commercial building or
public space, and are required by law in many places. We make standard exit
and enter signs as well as manufacturing custom projects.
Are you in the market for enter and exit signage?
Most businesses by law are required to have visible enter and exit signs. These signs ease in the
navigation of your facility, and give the public a sense of assurance when on your property. We can
made a simple, legible standard enter and exit sign that is precise in its delivery. We also offer the
option of a more contemporary custom enter and exit sign that fits with your business's location,
setting, and brand.
We are a full-service custom sign and graphics company that specializes in providing our customers
with the best the sign industry has to offer. We have our expert sign staff on hand to walk you through
our process of design, fabrication, and installation to insure you are left with a sign that exceeds
expectations! We guarantee to utilize only premium materials, professional design staff, and cutting
edge technology and techniques to bring you the sign that your company deserves.
Would you like to learn more about enter and exit signs? Do you have questions about the other
products and services that we offer? Contact us today, and we will plan the perfect sign package for
you!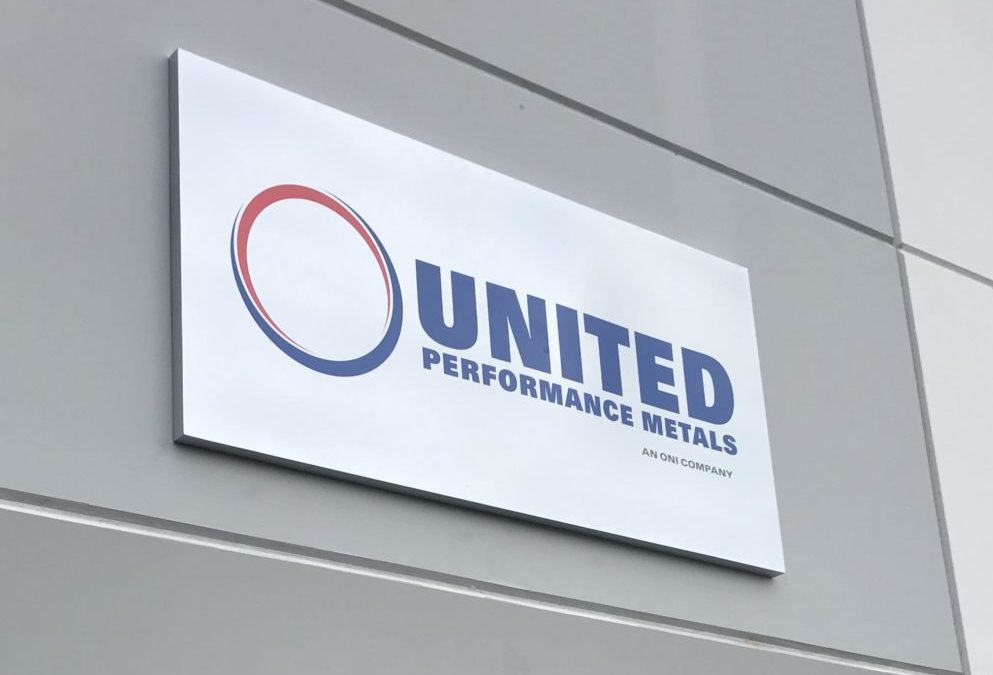 Product: Aluminum Pan Face Sign Location: Cincinnati, OH Client:  United Performance Metals United Performance Metals (UPM) is a global distributor of high-performance metals serving a variety of industries. UPM's internal marketing department had a logo change that...
read more
ENTER & EXIT SIGNS
We proudly serve the needs of our customers in a variety of industries in Ohio, Kentucky, and Indiana, extending throughout the United States.